3 Indians dead in Sri Lanka, Narendra Modi sees poll fuel
He told voters at a rally in Rajasthan that they needed to elect him to a second term because he alone could defeat the terrorists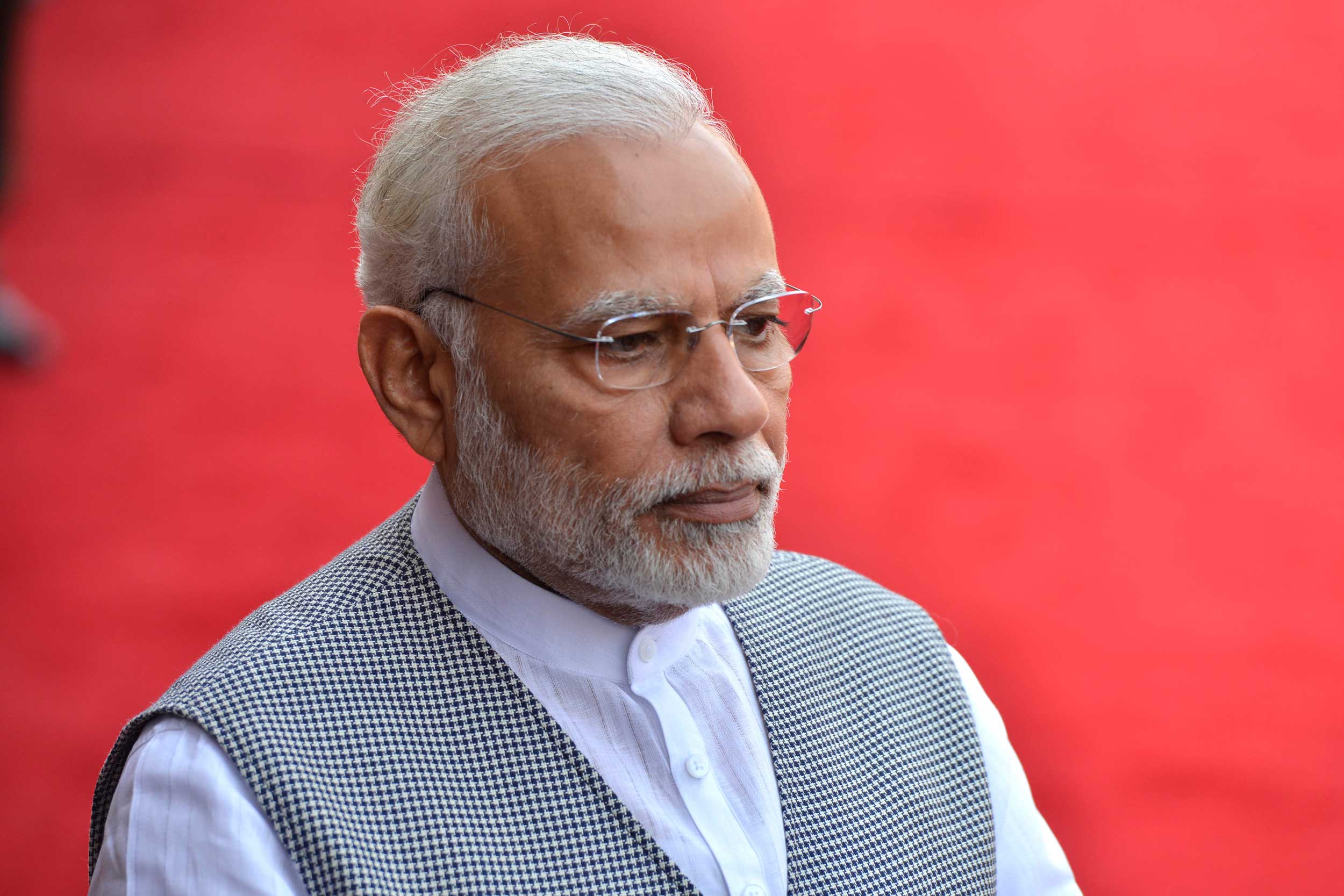 ---
---
Three Indians and a vacationer who traced her roots to Kerala have died in the Easter Sunday blasts in Sri Lanka, which were cited by Prime Minister Narendra Modi to project himself before voters as the sole leader capable of "finishing" off terrorism.
Modi told voters at a campaign rally in Rajasthan that they needed to elect him to a second term because he alone could defeat the terrorists. "Should terrorism be finished or not?" he asked.
"Who can do this? Can you think of any name aside from Modi's?"
In New Delhi, external affairs minister Sushma Swaraj identified the three dead Indians as Lakshmi, Narayan Chandrashekhar and Ramesh.
Dubai-based Razeena Khader Kukkady, 58, a native of Mogral Puthur in Kasargod district, was visiting her brother in Colombo when she died in the blast in the Shangri-La hotel where she was staying.
'Indian high commission in Colombo has conveyed that National Hospital has informed them about the death of three Indian nationals…. We are ascertaining further details,' Sushma tweeted.
India's high commission in Colombo has set up helplines and offered all assistance to any Indian in distress.
Prime Minister Modi, addressing the election rally in Chittorgarh hours after the blasts struck Sri Lanka on Easter, said: 'India is standing by Sri Lanka and is ready for any help in the time of crisis.'
'Hundreds of innocent people were killed by terrorists in Sri Lanka. They were offering prayers in churches and celebrating Easter when terrorists killed scores of people including children and women. I express my condolence,' he said.
Expressing concern over the menace of terrorism, Modi said: "When you go to vote and press the 'Lotus' (the BJP's poll symbol) button... keep it in mind that you are pressing that button to eliminate terrorism. Your finger has that power. Pressing the 'lotus' button will strengthen my resolve to fight against terrorism.'
Modi asked the gathering 'is there anyone else except me who can take on terrorism?', to which the people responded with loud slogans in favour of him.
New Delhi condemned the bombings as a 'ghastly and heinous act', calling for 'the perpetrators and those who provide them support to be brought to justice expeditiously'.
In phone conversations with Sri Lanka President Maithripala Sirisena and Prime Minister Ranil Wickremesinghe, Modi offered Indian help in treating the injured and addressing the challenges posed by terrorism.
Modi tweeted: 'Strongly condemn the horrific blasts in Sri Lanka. There is no place for such barbarism in our region. India stands in solidarity with the people of Sri Lanka. My thoughts are with the bereaved families and prayers with the injured.'
He told Sirisena and Wickremesinghe that the attacks were 'another grim reminder' of the challenge posed by terrorism to humanity 'in our region and the entire world', the external affairs ministry said.
Razeena's family sources said she and husband Abdul Khader Kukkady, Dubai-based businessman and a native of Mangalore in Karnataka, were on a weeklong vacation in Colombo.
While Abdul left for Dubai on Sunday, Razeena was probably at the restaurant of the hotel when the bomber struck. Abdul learnt of her death after reaching Dubai and was expected in Colombo on Monday morning.
The family runs the Bertrand Russell School and the supermarket Kukkady Stores in Mangalore.
Razeena had an Overseas Citizen of India card. Her US-based son and daughter - both engineers - are expected in Colombo on Tuesday.
'Her body has been shifted to her brother's home in Colombo,' said her cousin, Nazir P.S. Mohammed, from Kasargod.
An external affairs ministry statement said that India had always opposed terrorism and urged concerted action by the international community against the menace, including cross-border terrorism.
'There can be no justification for terrorism whatsoever,' it said. 'We call for perpetrators of such ghastly and heinous act and those who provide them support to be brought to justice expeditiously.'Before Sushma's tweet, an external affairs ministry spokesperson had said on Sunday evening that the Indian high commission in Colombo was in touch with local authorities to try and determine whether any Indians had been affected by the blasts.
'Unless we have confirmation, we would not want to state anything,' the spokesperson had said.
Additional reporting by PTI