18 days and counting, operation in Kashmir
The combing operation is taking place over a 25sqkm area that is inaccessible by road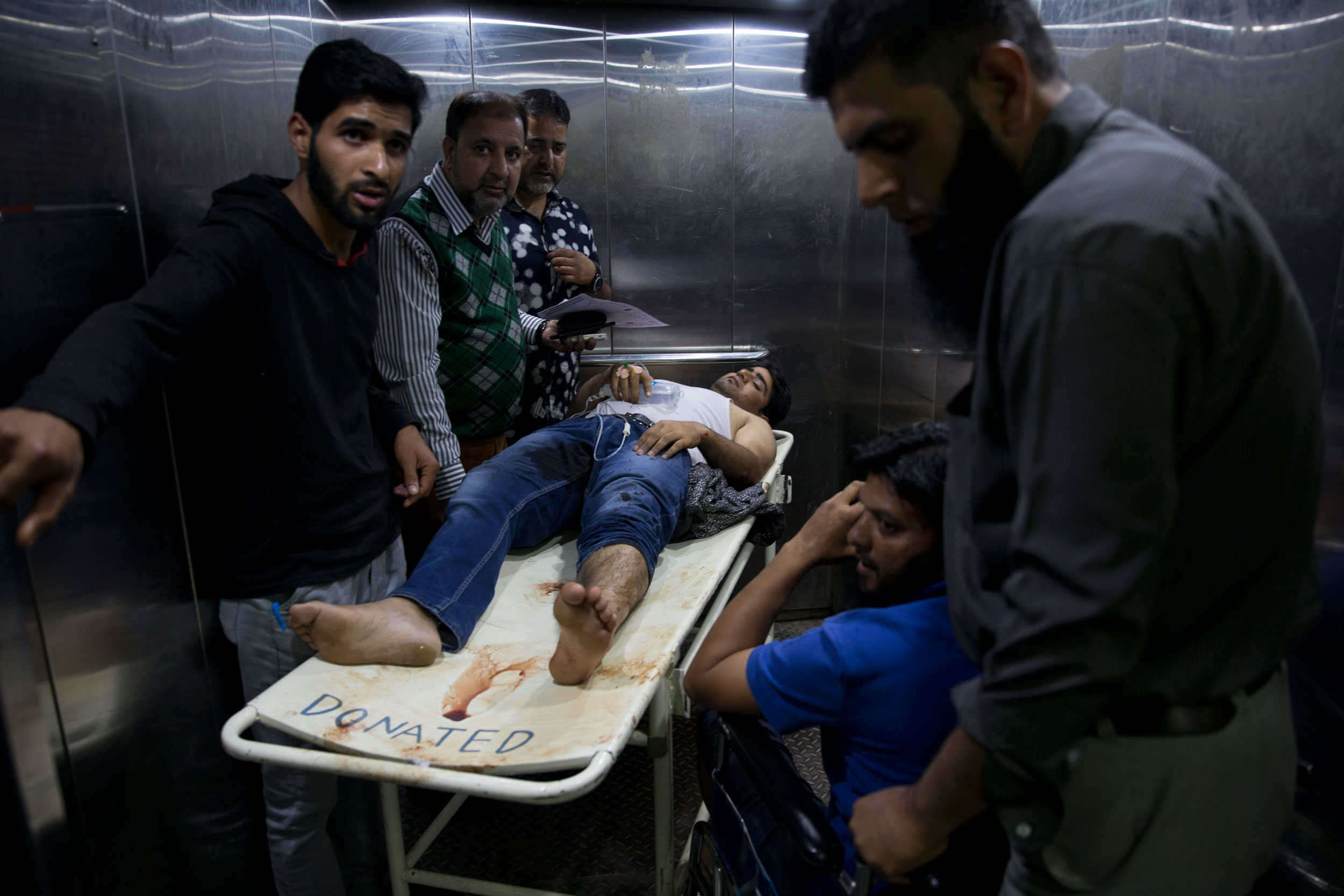 ---
|
Srinagar
|
Published 15.10.19, 01:47 AM
---
Security forces have arrested two persons alleged to be associates of militants in the Naranag area of Ganderbal district, where one of the longest anti-militancy operations has been unfolding since last month.
The operation, which has been continuing for the past 18 days at an altitude of 4,000 metres, has already claimed the lives of two militants.
Police suspect at least one more militant is hiding in the area.
A police officer said a group of five had infiltrated from the Gurez sector of the Line of Control on September 22, of whom two are believed to have returned after a gunfight broke out some days later.
"Two militants have been killed and one is still holding out," the officer said.
Army sources said infiltration bids had picked up significantly since Jammu and Kashmir's special status was scrapped on August 5.
The army's 15 Corps chief, Lt Gen. K.J.S. Dhillon, had last month said the force had conducted 350 anti-militancy operations in a span of 15 days in the Gulmarg sector of the LoC in August.
A police spokesperson said Ganderbal police, along with security forces, had arrested the two alleged militant associates identified as Chandi Khatana and Wajid Ali Khatana, both residents of Jammu's Rajouri district.
"According to police records both the arrested terrorist associates were part of the proscribed terror outfit HM (Hizbul Mujahideen) and were acting as couriers for active terrorists," the spokesperson said.
"They were also responsible for supplying terrorists with logistics, transporting arms and ammunition and guiding active terrorists for carrying out terror attacks in the area, thereby strengthening the terror networks and adding to the terrorist infrastructure in the area."
The army has rushed elite commandos to fight militants in the Trumkhal Gangabal sector of Ganderbal, which has been the main theatre of the 18-day operation.
The combing operation is taking place over a 25sqkm area that is inaccessible by road. It takes six hours to reach the area on foot from Naranag.
On September 29, a team of doctors had been called by authorities to carry out the post mortem of a slain militant. The team had to trek for many hours to conduct the autopsy.
Sources said the second face-off with militants was on October 1 and a rebel was killed in a hutment.
The army claims the slain militants were both Pakistanis but a family from north Kashmir's Sopore says one of them was their son Kamar ud din, who had gone to Pakistan in 2018.
The police are conducting DNA sampling following the family's claims.