150 citizens back Naseeruddin Shah and Javed Akhtar
The actor and the poet have faced vitriolic criticism for standing up to extreme elements in religions while speaking on the Taliban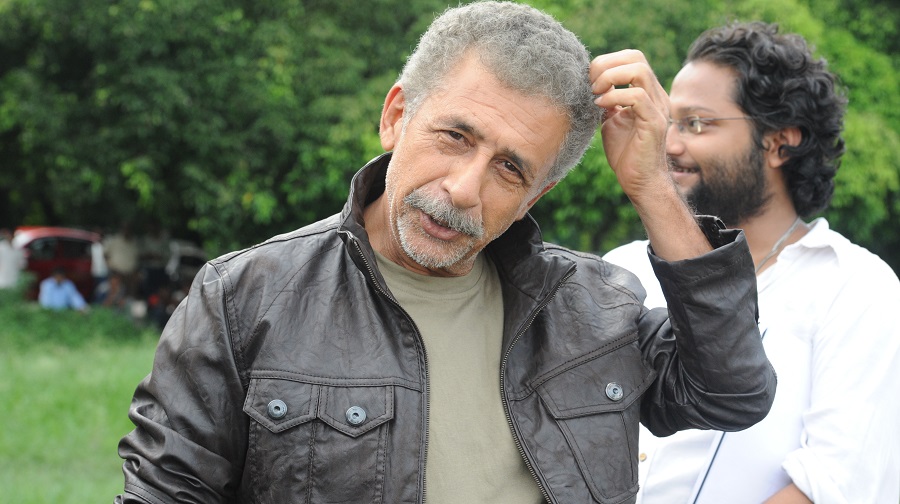 ---
New Delhi
|
Published 08.09.21, 01:14 AM
|
---
Over 150 eminent citizens have come out in support of actor Naseeruddin Shah and lyricist Javed Akhtar who have faced vitriolic criticism for standing up to extreme elements in religions while speaking on the Taliban.
The 152 signatories "strongly disagreed" with the trolling and pointed out that "Right-wingers — be they Hindu, Muslim, Sikh or Christians — share a common majoritarian worldview".
In an interview to NDTV last week, Akhtar had said: "I think people who support organisations like the RSS, VHP or the Bajrang Dal need to do some introspection. Of course, the Taliban are reprehensible…. They are barbarians. But the people whom you are supporting, how are they different from them?"
Besides online abuse, Maharashtra BJP MLA Ram Kadam threatened to prevent the release of films featuring Akhtar in the credits until he apologised.
A video of Shah that was last week widely shared on social media showed the veteran actor saying: "Even as the Taliban's return to power in Afghanistan is a cause for concern for the whole world, celebrations of the barbarians in some sections of Indian Muslims is no less dangerous. Every Indian Muslim should ask themselves if they want reform and modernity in Islam or the barbarian values of the past centuries."
Shah was slammed by fundamentalist Muslim trolls.
The signatories to the letter in their support include former navy chief L. Ramdas, academics Zoya Hasan, Shamshul Islam, Prabhat Patnaik, filmmaker Anand Patwardhan and activists Lalita Ramdas and Teesta Setalvad.