Over 100 eminent people on Wednesday said the Narendra Modi government's plans to redevelop the Gandhi Ashram in Sabarmati could end up becoming a "second assassination" as "the most authentic monument (to) Gandhi and our freedom struggle will be lost forever to vanity and commercialisation".
In a letter, they echoed sentiments held by many who are closely associated with the ashram, where considerable effort has been made in the past seven decades to preserve a simplicity reminiscent of the time the complex was home to the Mahatma.
"The proposed plan at best envisions a 'Gandhi theme park' and at worst 'a second assassination'," says the letter, whose signatories include the Mahatma's grandson, Rajmohan Gandhi.
Writer G.N. Devy, filmmaker Anand Patwardhan, freedom fighter G.G. Parikh, writer and Jawaharlal Nehru's niece Nayantara Sahgal, historian Ramachandra Guha, retired high court judge A.P. Shah and musician T.M. Krishna are also among the signatories.
The letter voices fear at the government's attempts to control Gandhian institutions, especially the archives, citing how Gandhi was murdered by people whose ideology still inspires some of those in power in the country.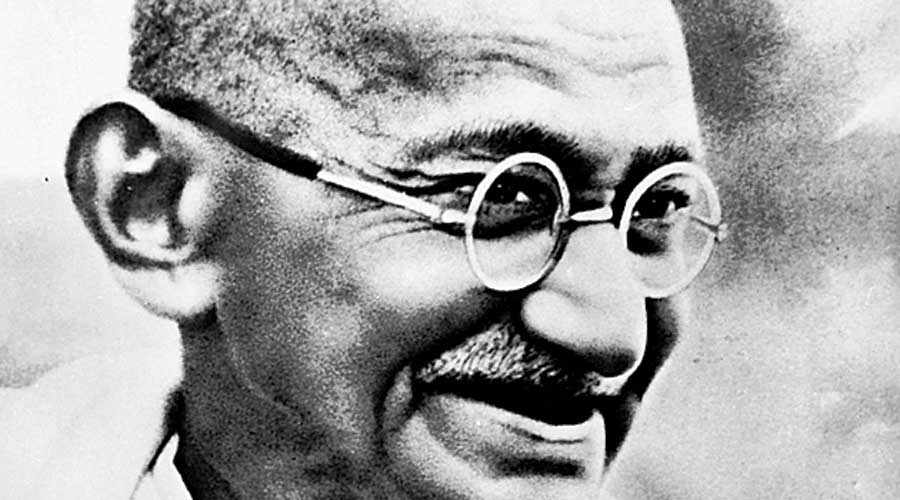 Mahatma Gandhi File picture
It queries the plans to reclaim "the visual wholesomeness, tranquillity and uncluttered environment of 1949" and turn the ashram into a tourist destination with an amphitheatre, a VIP lounge, shops and food courts.
"Lakhs of Indians, especially schoolchildren, as well as foreign visitors come to Sabarmati Ashram every year. The place has never needed a 'world-class' makeover to attract tourists. The charisma of Gandhi along with the authenticity and simplicity of the place has been enough," the letter says.
Aware of media reports on the "Gandhi Ashram Memorial and Precinct Development Project", the signatories have expressed fear that the proposal "severely compromises and trivialises the sanctity and importance of the present-day ashram, mainly Hriday Kunj, surrounding buildings, and the museum".
Hriday Kunj served as the residence of Gandhi and his wife Kasturba from 1917 to 1930, till the Mahatma left the ashram pledging not to return till the country had attained independence.
"The simplicity of the ashram will be completely lost in a Rs 1,200 crore project," the letter says.
The redevelopment plan has been drawn up by HCP Design, Planning and Management Pvt. Ltd, which is developing the Central Vista Project in Delhi.
The protest letter follows reports that work has started with the Gujarat government beginning the process of getting ashram residents to vacate by paying them a lump sum. The residents are descendents of people whom Gandhi had settled in the ashram over a century ago.