Don't go up in smoke
Lung cancer is not the only malignancy linked to smoking — it also increases the risk of cancers of the mouth, stomach, oesophagus, prostate and urinary tract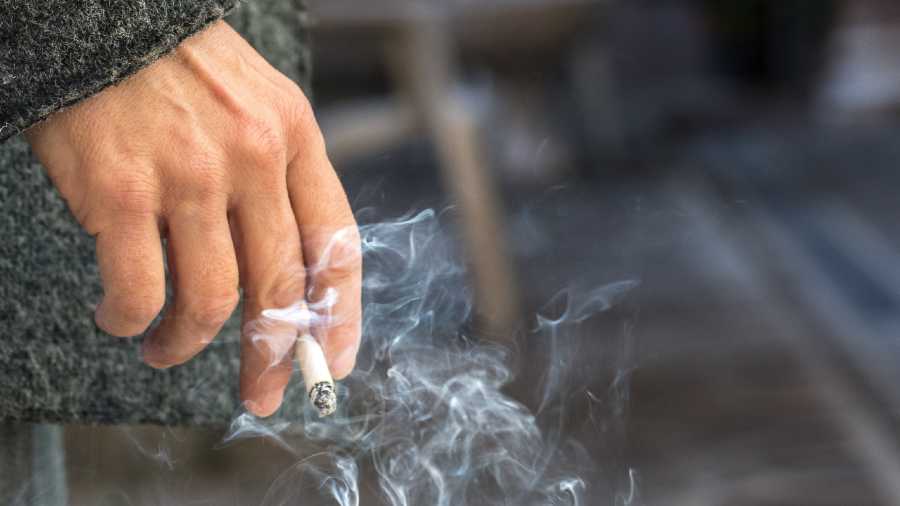 Lung cancer is not the only malignancy linked to smoking — it also increases the risk of cancers of the mouth, stomach, oesophagus, prostate and urinary tract.
Shutterstock
---
Published 30.03.22, 04:04 AM
|
---
Tobacco comes from the leaf of the Nicotiana tabacum plant. The leaf is cured, aged and processed for smoking, chewing, making snuff and nicotine extraction. People started using tobacco more than 12,000 years ago. Trade, transport and colonisation rapidly spread the habit all over the world. Its addictive properties and detrimental effects on health soon became clear. Even before World War II, countries in the West tried to impose taxes and tariffs but it was too little too late.
Till today, labourers enjoy the euphoria, relief from boredom and lack of fatigue that they believe comes from tobacco use. Others consider smoking fashionable and a way to fit in. Snuff was considered sophisticated in the Victorian age. It was carried in elaborate and expensive snuff boxes (unlike the plastic packets and aluminum containers of today) crafted by well-known jewellers. Taking snuff produces violent sneezing, so it was used to prevent colds, clear blocked noses and sinusitis.
By 1948, studies had begun to show a link between smoking and lung cancer. The tobacco industry had, however, become powerful by then and tried to dismiss these medical findings. Alarmed governments worldwide are now trying a multipronged approach to tackle this addiction.
The Indian government issues dire warnings on media, has mandated cigarette packets have graphic scary images, raised the age at which cigarettes can be purchased, banned packets of chewing tobacco. None of this, however, is working because the public (whether highly educated or practically illiterate) refuses to take the legislation or the warnings seriously. They are convinced that "it won't happen to me". At present, 30 per cent of the adult population (over 15 years) uses tobacco in India.
Smoking affects the entire body from head to toe. It turns hair prematurely grey, increases the incidence of stroke and accelerates dementia. It causes hearing loss, yellowing of the conjunctiva and early cataract. Also, teeth decay, gums get diseased and the breath smells foul. There are frequent attacks of cough and cold — eventually, chronic bronchitis, emphysema and respiratory failure set in. Hypertension is aggravated, and heart attacks are more common.
Male tobacco users are 50 per cent more likely to have impotence.
Tobacco contains hundreds of chemicals. These can cause changes in the sperms resulting in miscarriage and congenital disabilities. 
Lung cancer is not the only malignancy linked to smoking — it also increases the risk of cancers of the mouth, stomach, oesophagus, prostate and urinary tract.
Women who smoke cigarettes, take snuff or chew tobacco are more likely to develop osteoporosis. The babies they have tend to be preterm, have low birth weight, defects and deformities of the mouth and fall victim to sudden infant death syndrome (Sids).
Members of a smoker's household too inhale tobacco smoke. This particularly affects infants and children. They develop frequent coughs and colds, ear infections, wheezing and have less immunity. Many women suffer all the side effects of smoking as they passively inhale the smoke exhaled by their partners.
Many adolescents and young adults are switching to "vaping" using e-cigarettes as they consider them safer than tar-filled tobacco rolled in paper. Vaping destroys healthy bacteria in the mouth and can cause ulcers and gum disease. It can cause irreparable and serious damage to the lungs. Also, there can be insomnia and restlessness, nausea, vomitting and mouth and tongue sores. It increases the risk for heart attacks by 55 per cent. The vapour also contains small amounts of lead, which causes changes to mood, learning, attention and impulse control.
Tobacco, whether smoked, sniffed, eaten or vaped, can eventually kill you and your family. 
The writer is a paediatrician with a family practice at  Vellore and the author of Staying Healthy in Modern India. If you have any questions on health issues please write to yourhealthgm@yahoo.co.in