Teen challenge
Full body programmes such as circuit training, calisthenics or martial arts are great fun and have a scope of progressive skill development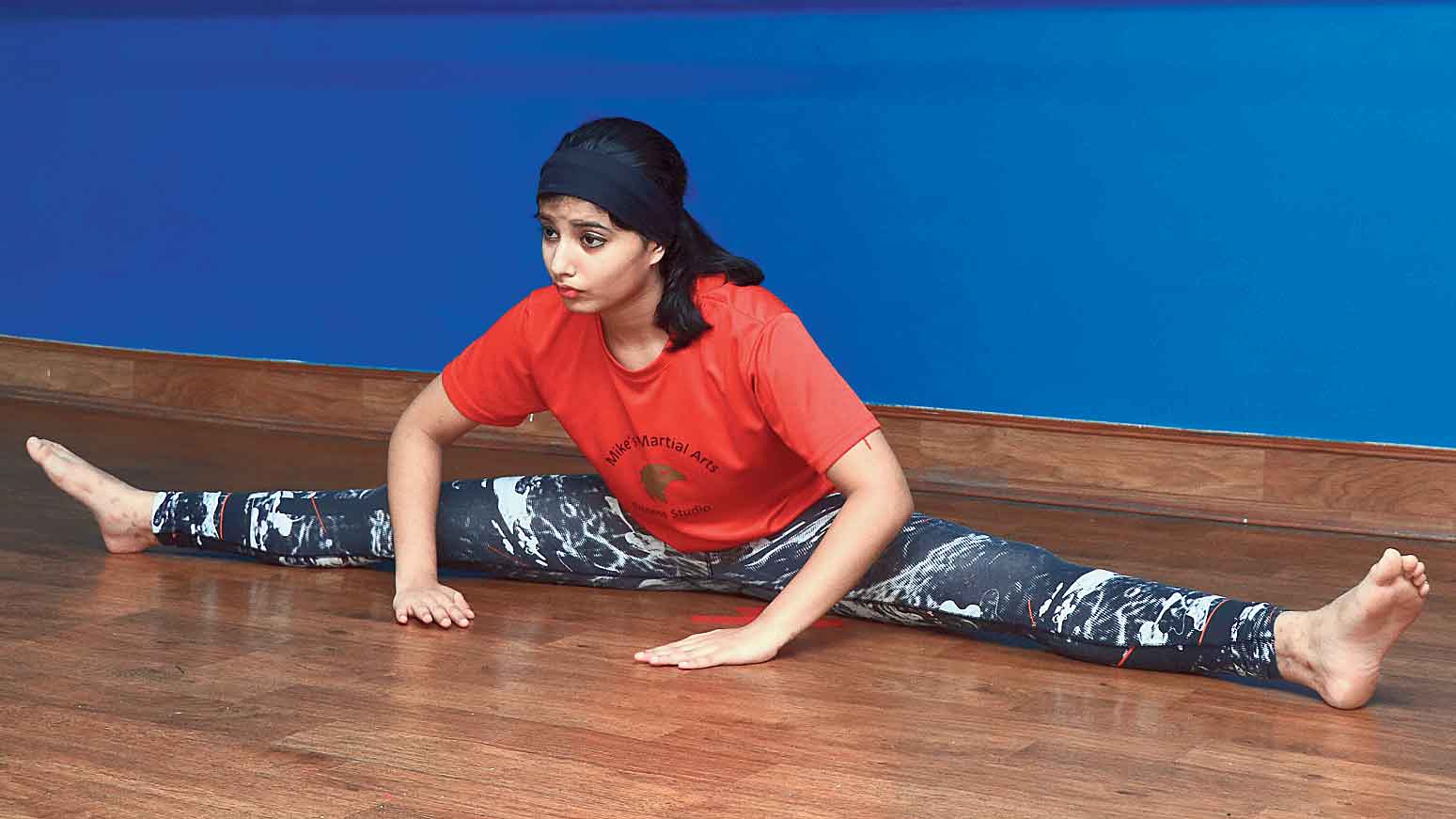 ---
---
With increased dependence on technology, no avenue for outdoor activity and a typical teenage tendency to revolt against anything regimented, physical fitness is the last thing on the mind of a teenager. But this is one area which should not be overlooked. In fact, if we can get them to love fitness, everything else will fall into place.
The biggest challenge, however, that most parents, guardians and teachers are faced with today is to motivate them into a fitness programme. So let's look at some of the ways that can help them to get off the couch and head towards fitness.
Make it a show
"Children have never been very good at listening to their elders, but they have never failed to imitate them," wrote James Baldwin. Too much explanation does not work with teenagers. For them "seeing is believing".
Be a good role model and show them how fitness can change one's life. Take them to one of your fitness classes. Involving peers at this point will also give them an added incentive. Child and parent programmes, where both work out together, are great for bonding and motivation.
Make it a challenge
Most teenagers love a challenge. Request a professional to design a course that would challenge them the right way and keep them motivated. Contact sports like kickboxing, full contact karate and boxing are some forms of fitness that are achievement-oriented and will help your child gain strength and confidence at each level.
Make it easy
Start slow. Forcing them to take up a programme will not be sustainable. The transition from the couch to the mat should be easy and programmed well. A sudden change from a state of inactivity into one of intense training can disturb their mindset and can result in physical injuries.
Make it fun
Full body programmes such as circuit training, calisthenics or martial arts are great fun and have a scope of progressive skill development. Such programmes also enhance the competitive spirit and a strong sense of sportsmanship.
Make it safe
Any fitness programme for children should be administered by a professional. It is better to make use of body weight training and athletic activities rather than free weights and machines.
Having said that, under the supervision of a fitness coach, guided weight training may be introduced as early as 15 years of age.
Make it mandatory
Once involved, a teenager must be encouraged to exercise at least 60 minutes a day, five to six days a week, of which at least three days should be concentrated on a structured programme, while the other days can include outdoor activities and free play.
Child obesity has become a growing trend today. Not only does it come with its own share of health issues but can also create psychological problems. Obese children tend to be socially reclusive and lack confidence in themselves.
As teenagers develop a passion for fitness, they are most likely to continue a regular fitness regime throughout their adulthood and avoid such problems. Physical exercise stimulates the production of good hormones and a visible change in their mental health can be noticed. Equipped with a stronger mind and body, teenagers are better ready to face the challenges of everyday life.
Always consult a professional and obtain medical clearance before starting on a workout.
The writer, a martial arts and fitness coach, is the founder of Mike's Martial Arts, a Calcutta-based martial arts and advanced functional fitness studio. Contact: mayukhpb@yahoo.co.in