Only safety shield
There is no point in wearing a mask on the forehead, under the chin or just over the mouth leaving the nose exposed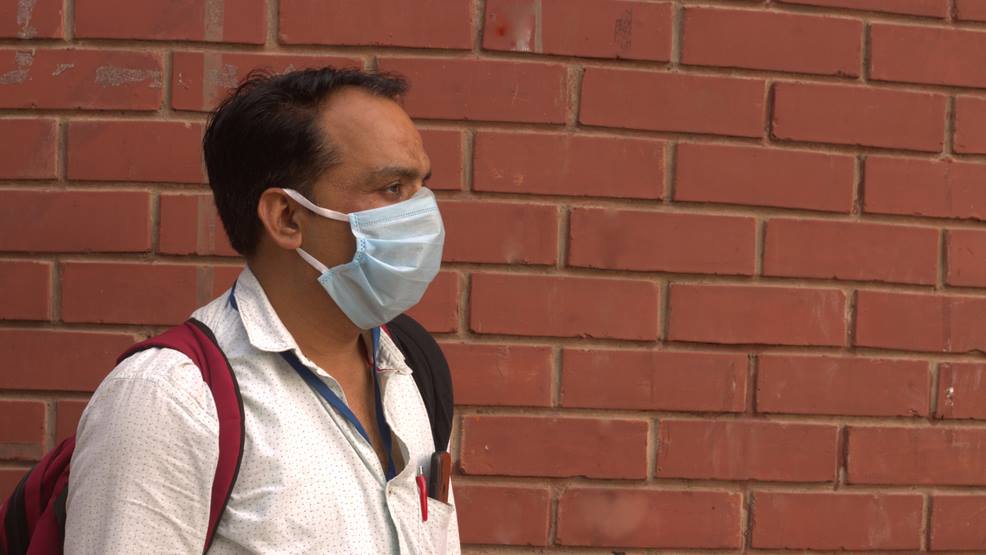 A cloth mask (preferably a three-layered one) or a high-tech mask reduces the germ particles (coronavirus and others) breathed out and inhaled. This reduces the size of the inoculum and the likelihood of infection for both you as well as others. Masks have to fit tightly and cover the nose and mouth
Shutterstock
---
Published 19.08.20, 01:23 AM
|
---
Is wearing a mask of any use as protection against the coronavirus?
A cloth mask (preferably a three-layered one) or a high-tech mask reduces the germ particles (coronavirus and others) breathed out and inhaled. This reduces the size of the inoculum and the likelihood of infection for both you as well as others. Masks have to fit tightly and cover the nose and mouth. There is no point in wearing it on the forehead, under the chin or just over the mouth leaving the nose exposed. At present (till a vaccine is found and arrives in the market), it is our only protection against the coronavirus.

UTI returns
I am a 43-year-old man who has had several attacks of urinary tract infection. Each time E. coli grows in the culture.
Men are unlikely to develop urinary tract infection unless there is a constant aggravating factor that has not been eliminated, causing the recurrences. Common reasons are untreated sexually transmitted diseases such as chlamydia and gonorrhoea, diabetes and obstruction to the free flow of urine due to stones or an
enlarged prostate.
Knee pain
I have had knee pain for years now. Pain medication works for some time and then the doctor has to change it. The next medication also stops working after some time.
Being overweight with a BMI (weight divided by height in metre squared ) above 25 contributes to pain and stress in the knee joints. Losing as little as 10 per cent of your body weight will probably not only ease the pain but make medication more efficacious. Also, you can try an external application of capsaicin-containing ointment two times a day and then an ice pack every two hours. Learn exercises to strengthen the knee from a physiotherapist.
If there is no relief at all, you may eventually be advised total or partial surgical knee replacement.

Age matters
I used to be very energetic and active at work. Now that I have crossed 50 years, I find that I am tired a great deal of the time.
As we age, the number of energy-producing mitochondria and the quantity of energy-releasing adenosine triphosphate decrease. Before accepting this fact, make sure that you don't have diabetes or some other lifestyle disease, depression or heart failure causing your symptoms. Activity generates energy. Fire up your mitochondria with 10 minutes of HIIT (high-intensity interval training ) and repetitive (20-30) dumbbell exercises with a pair of light dumbbells.

Hearing loss
My office does not have airconditioning. It is on a busy junction and there are traffic sounds and air horns blaring all the time. I now find it difficult to discern words on TV at home.
Your hearing may be deteriorating because of continuous exposure to loud sounds. Get your hearing evaluated. Try keeping the windows shut, or purchase "noise cutting earphones".

The writer is a paediatrician with a family practice at Vellore and the author of Staying Healthy in Modern India. If you have any questions on health issues please write to yourhealthgm@yahoo.co.in