Lumps, but not cancer
These symmetrical bilateral symptoms are usually due to fibrocystic disease and can occur in up to 50% of women between the ages of 20 and 50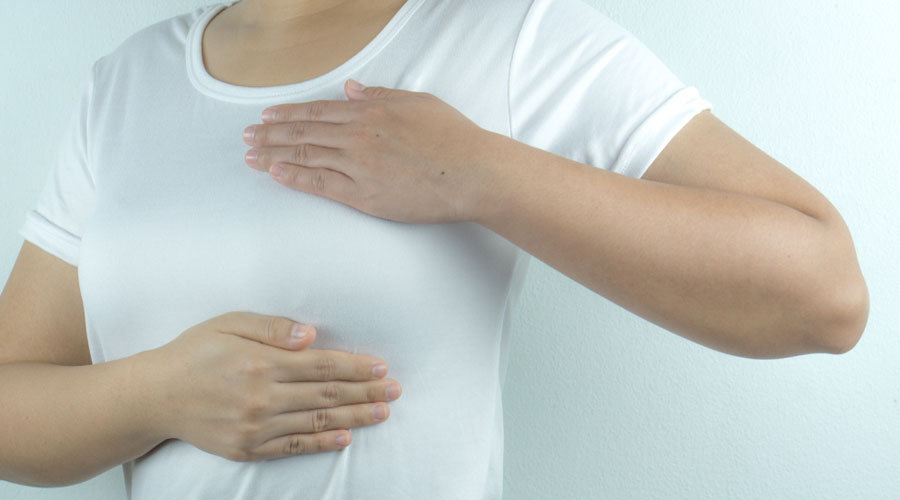 ---
Published 09.09.20, 05:38 AM
|
---
When breasts become lumpy and painful, women are worried: could this be cancer? These symmetrical bilateral symptoms are, however, usually due to fibrocystic disease and can occur in up to 50 per cent of women between the ages of 20 and 50.
The most typical location of lumps in fibrocystic disease is the upper outer area of the breast. They are often not consistently in the same place but move around. They are more easily felt with the palm than with fingers. The pain and lumps tend to become more prominent in the week before menstruation. Sometimes there can be a discoloured, painless discharge from the nipples. The clue to the diagnosis is that the changes are present in both breasts. In cancer, a lump is present in only one breast.
The levels of the hormones estrogen and progesterone fluctuate during a menstrual cycle. The response of the breast tissue to these changes results in fibrocystic disease.
Any complaints of "lumps" in the breast at any age, however, needs to be taken seriously. A thorough physical examination, a screening ultrasound and a mammogram will precisely locate the lumps and cysts. A fine-needle aspiration can then be done. Quite often, when the cyst is pricked for this procedure, it drains and disappears for good.
The innerwear of women with fibrocystic disease needs to be well-fitting with broad shoulder straps to provide support to breasts. Sports bras are ideal. Sometimes they need to be worn at night as well if the pain and tenderness interfere with sleep.
Limiting the intake of tea, coffee and cola, especially during the premenstrual period, reduces the pain in some women as does reducing weight and hormone therapy.
Supplements of Vitamin B6 (100mg a day), Vitamin E (200mg twice a day) and evening primrose oil (500-1,000mg twice a day) may also help.
External applications of either ice or heat help with temporary relief.
The writer is a paediatrician with a family practice at Vellore and the author of Staying Healthy in Modern India. If you have any questions on health issues please write to yourhealthgm@yahoo.co.in