Bhagyashree charms all with her motivational talk
Actress-turned-wellness motivator talks about her priorities & how she rediscovered herself after a health wake-up call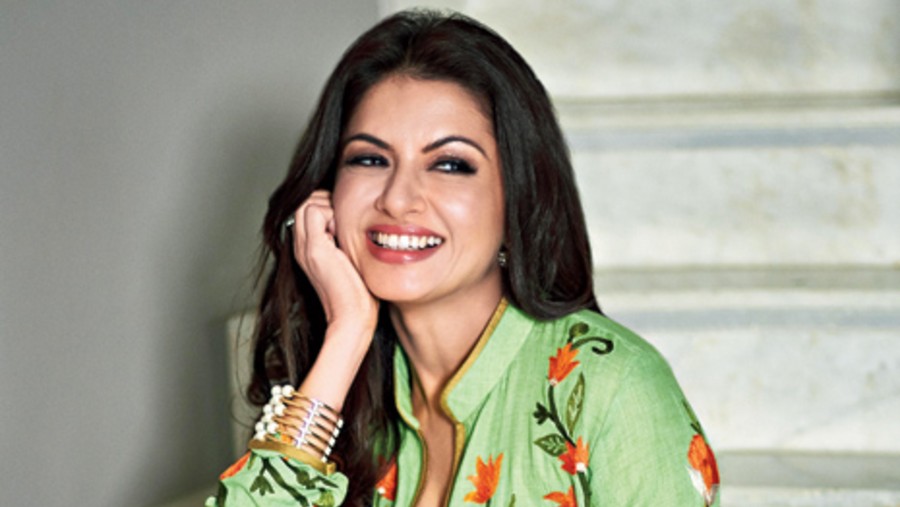 Bhagyashree talked about her foray into Bollywood although she wanted to go abroad to study
Sourced by the correspondent
---
Published 24.11.20, 12:43 AM
|
---
Actress Bhagyashree charmed us all with her motivational talks and life lessons at an event titled Bhagyashree Unplugged on November 20 organised by Ficci FLO Kolkata. Moderated by wellness curator Anshu Bahanda, the event streamed over Facebook and YouTube in a split-screen mode saw the actress, now a fitness enthusiast, nutritionist and motivator, talk about how life has been a rollercoaster ride, a mad cycle of highs and lows for her. From riding the highs of super-stardom with her debut film Maine Pyar Kiya to waking up one morning with an immobile arm, her journey has been nothing short of adventurous!
She talked about her foray into Bollywood although she wanted to go abroad to study, her early stardom and success. She talked about letting it all go and focusing on her family. On her inspiration behind coming back to movies  — her upcoming films include Thalaivi and Radhe Shyam — she said: "Now that I have time on my hands and my children have grown up, I decided to make a comeback. I had done a serial though in 2014-15 called Laut Aao Trisha. Now movies are being made on different themes with prominent characters and I am looking forward to it."
Talking about her wake-up call regarding health, the actress said: "Usually we do not prioritise our health. We delay going to doctors, we think we will get well soon. I believe we women represent Shakti and we have that resilience and willpower. My right hand stopped working and different people had different things to say about it. I just didn't have a frozen shoulder, I had a scapula dealignment, calcification of the shoulder etc. I was in pain but if you can withstand that pain mentally, your body will learn to live with it. Obviously I had to go for surgery after that. I also started reading up about the problem and started believing that any ailment can be reversed."
Replying to a question on nutrition and fitness, she said: "The word diet has been misunderstood. It's your daily intake of food, it's not the food you give up. One should take the optimum benefit of what you eat so that your organs are working fine and you can work daily. So eat right. On the secret to her glowing skin and luscious hair, Bhagyashree said she ingests methi. Talking about menopause, she said: "The anticipation of a problem creates bigger problems than it really is. One has to adapt to a lifestyle change to remain in the best of health. What works for one in their 30s or 40s cannot work in your 50s. You need to understand what you are getting into and make those small changes. One can have methi to regulate hormones. Zinc too. Start exercising, limit your alcohol intake if you drink and get into bed earlier."
Bhagyashree talked about motivating yourself every day and getting inspired to exercise every day. She advised people to take care of their core muscles. "One can give 30 minutes to exercising in a day."
When asked about regrets in life, the Bolly actress said: "You can either live your life looking backwards or moving forward. You can't do both. Take time in taking a decision but once done, stick to it."