With Tanhaji and Tribhang, Kajol will stay in the limelight all through 2020
Kajol is going to be all over the big screen and the OTT platforms. She has also shot for a woman-oriented short film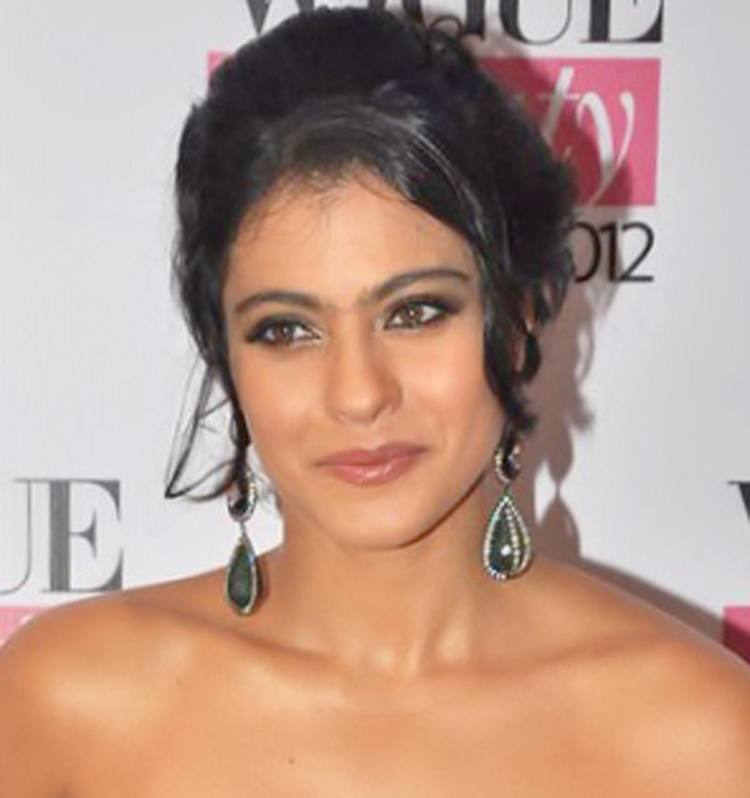 ---
Published 14.12.19, 07:06 PM
---
A few years ago, when her glass-splitting shrieks on a show or on the big screen would evoke "it's-not-cute" comments from me, Kajol would tell her friend Karan Johar, "She doesn't like me."
But actually, it was the opposite. I had seen an actor with some depth in her and wondered why she was hiding her under those banshee screams. Finally, sometime last year, the rest of the world too agreed with me when she overdid it in Helicopter Eela and it grated on the viewers' nerves. Fortunately, she seems to have done a spot of self-assessment since Eela. It's resulted in two disappearances: the "I-care-a-damn" approach to her extra kilos and the high-decibel shriek.
The result is a svelte, screech-free Savitribai Malusare, wife of Maratha warrior Tanhaji, a woman with spunk and sobriety. A new Kajol will be showcased in the new year, beginning with the lavish home production, Tanhaji: The Unsung Warrior. Although mom Tanuja is a full-blooded Maharashtrian, Kajol has never draped a navari (nine-yard sari) or played a Maharashtrian in her 27-year career (first release Bekhudi was in 1992). "I saved myself up for this… yeah, for my husband," she chirped.
Swinging along sometime the same year as Tanhaji, or whenever Netflix is perfectly satisfied with post-production technicalities, will be Kajol's first step into the digital space. A space that gets bigger and better with each passing day as the big bucks are all here and the big stars are all venturing closer to it.
By now everybody knows that Kajol is entering the OTT space with Tribhang, a feature film, directed by actress Renuka Shahane (the same one with the bright wide smile who played Salman Khan's bhabhi in Hum Aapke Hain Koun..!). What they don't know is Tribhang, which has grown into a huge Netflix property with Ajay Devgn's banner producing it, started off as a small Rs 2 crore Marathi film Renuka had written and wanted to direct.
Look how the stars (the ones in the sky) operate. One of Kajol's closest friends is Siddharth Malhotra, who directed her in We Are Family. When Siddharth chanced upon Renuka's script, he jumped, "This is tailormade for Kajol."
Tribhang (a three-bend pose in Odissi dance) also jumped to becoming a big-ticket feature film on Netflix with Renuka steering it as director, Kajol as main actor, and Ajay Devgn and Siddharth as producers. "Siddharth championed it like it was his own baby," Renuka happily grinned.
"I don't know how many times I cried when I heard the script," Siddharth said, complimenting Renuka's work. "And Kajol is magic in the film." Although a Mumbai-based modern film, Tribhang got its title because of Renuka's fascination for Odissi, which she finds "mesmerising". And, although it is Kajol's first time with a female director, Tribhang is Renuka's second as captain of the ship. She had earlier directed the Marathi Rita, an adaptation of her mother's novel, in which she had cast herself. But after toying with a film in Hindi with Shabana Azmi, it has been Tribhang with Kajol all the way.
As for Kajol who was lying low for a year, she's going to be all over the big screen and the OTT platforms. She has also shot for a woman-oriented short film made by her other close friend and writer, Niranjan Iyengar, which should be out in March, a little before International Women's Day.
All of this is an emphatic endorsement of Kajol's willingness to explore space that's new for her. "It's freedom," she exulted, as she talked of how unfettered the thinking and making has become with the opening up of these new platforms of expression.
Will she also direct a film one day? "No," said she promptly. "I'm happy being an actress. I'll read a book instead and portray a character from it on screen."
Let's welcome the substantial actress who'll emerge in January and stay in the limelight all through 2020.
Bharathi S. Pradhan is a senior journalist and author