With Race 3, Thugs of Hindostan and Zero flopping, are the three Khans finished?
Gone are those halcyon days when fan-craze could carry the Khans through the opening weekend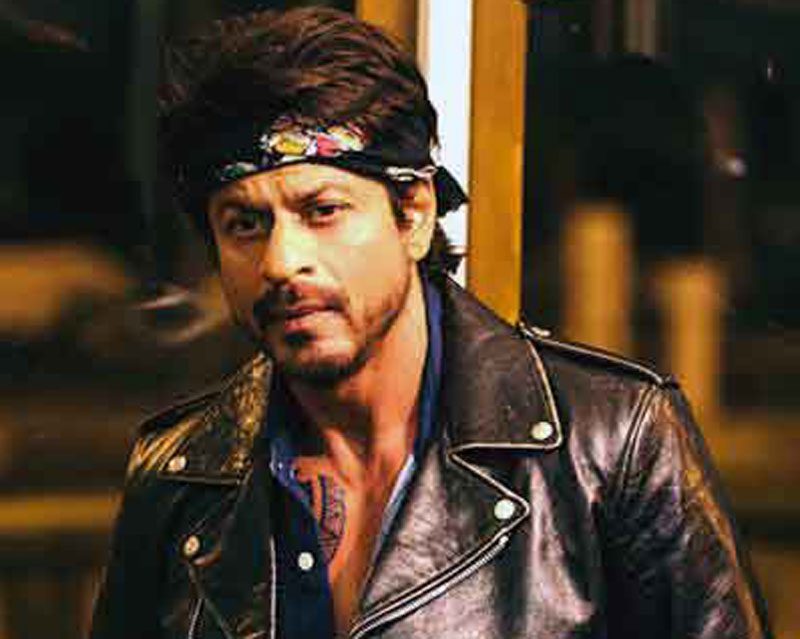 The much-lauded King of Romance has done some fine work even when he's not spreading out his arms, in films like Chak De! and Dear Zindagi.
Telegraph picture
---
Published 29.12.18, 07:30 PM
---
A forward going around a few months ago had Salman Khan crowing, "I delivered the year's biggest flop — Race 3." "Oh no," said the caption with Aamir Khan's pic. "I laid the biggest egg with Thugs of Hindostan." "Hey, wait for me," said Shah Rukh Khan. "My Zero is on its way."
I thought it a pretty mean meme then. But at year-end, it does seem like the three Khans competed with one another to see who came up with the biggest dud of 2018.
The year thus heralded the "old order giveth way" kind of scene. So are the three Khans finished? With all three having set up production houses and honing their business sense, they are going to be around longer, with one major change apparent for quite a while: finished are those halcyon days when fan-craze could carry each of them through the opening weekend and make bank balance bloat irrespective of the content.
Amitabh Bachchan went through this phase when he did a bunch of awful films like Lal Baadshah (1998). It took him two years to accept the face in the mirror before he metamorphosed with films like Mohabbatein, which were commensurate with his age.
Can the three Khans do it? Aamir can, he did it in Dangal, in Taare Zameen Par. But he has to get rid of wanting two girls panting for him forever. He's script-savvy enough to know that Lagaan was yesterday, Thugs of Hindostan is today. The much-lauded King of Romance has done some fine work even when he's not spreading out his arms, in films like Chak De! and Dear Zindagi. So it's not going to be a tough transition for these two. Perhaps Salman too will show his acting chops in roles that go beyond shirtless action sequences.
But 2018 has not been an indictment of only the three Khans. However strong the PR and trade machinery, even Rajinikanth was put on the mat with Kaala (flop) and 2.O (still huffing and puffing). What got called out was not audience intolerance to ageing heroes, it was to aged subjects.
Akshay Kumar fared better, with Padman and Gold (the third is 2.O). But he too can keep breathing only by changing the content and milieu of his films. He can't be the new age Manoj Kumar forever.
And antics are so easily forgettable. How many recall that the year began with Akshay's face-saving bullying when he got Sanjay Leela Bhansali to address a press conference appreciating him for shifting his Padman to avoid a clash with Padmaavat? For that matter does anybody remember that Bhansali had to change his original title, Padmavati?
What lingers is that a bunch of new heroes and character artistes got their due in 2018. Ranbir Kapoor, who's been lying low and feeling low since his father took ill, must've been relieved that he didn't have to exult over a trophy for his outstanding performance in Sanju, which was overshadowed by Ranveer Singh in Padmaavat. Another sign of changing times: Alauddin Khilji gets the Best Actor award, not Best Villain. Rajeev Masand's Round Table on CNN-IBN has a chair for Pankaj Tripathi along with Rajkummar Rao, Ayushmann Khurrana and Vicky Kaushal — names that participated in the big change with exemplary work in Newton, Stree, Sanju, Raazi, Badhaai Ho and Andhadhun, films that showcased the variety Hindi cinema can throw up. And Pankaj Tripathi's Mirzapur doubly represented the space that OTT platforms have earned for themselves in 2018.
This was undoubtedly a Ranveerian year. He opened the calendar with a rambunctious Padmaavat, closed it with a roaring Simmba, had a high-spirited multiple-reception with bride Deepika in between the film releases. All three super hits.
Finally, Naseeruddin Shah, who reportedly has another book coming out, gave an advance peep into his mind and helped set up "I stand with Naseer" and "I slam Naseer" camps. It's just the tip. With elections in 2019, the whole iceberg will surface. Happy New Year.
Bharathi S. Pradhan is a senior journalist and author