What beauty means to Bhumi Pednekar
'Not being a pressure junkie is one of the biggest things I have learnt during the pandemic'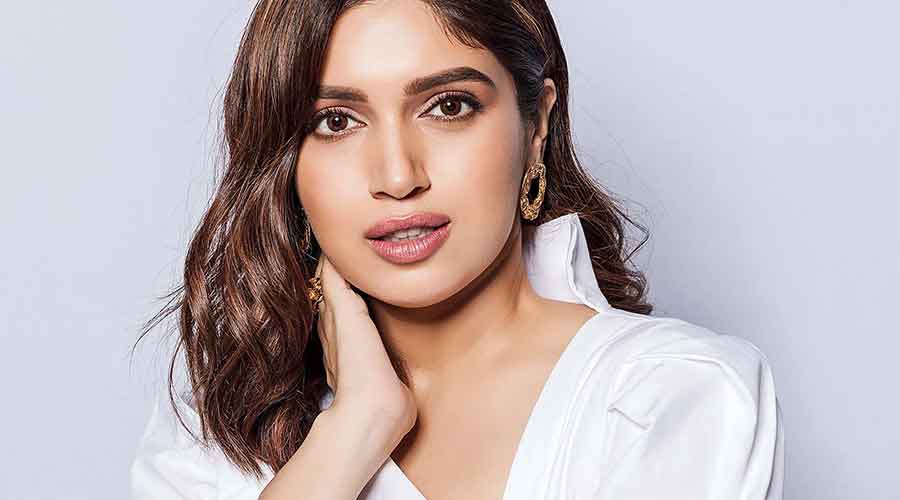 ---
Published 23.09.21, 12:15 AM
|
---
Chatting with us from London, Bhumi Pednekar had a bad case of the sniffles. But that didn't stop the actor from being her usual warm and effervescent self. Bhumi has just been signed on as a beauty collaborator of multi-beauty tech retailer Boddess.com. We spoke about what beauty means to Bhumi, being confident in her skin and a beauty trend she wouldn't like to try out!
Bhumi, you have been someone who has always been unconventional, both in terms of who you are and how you appear on screen. What's the true definition of beauty for you?
I feel that true beauty starts with loving yourself, it's about loving every aspect of yourself that you were born with. It is about being in a happy state with who you are. It's about correcting oneself externally and internally, with the idea of living a more holistic life.
For me, beauty is about finding your happy place. I put a lot of time into self-care, and I feel that's something every woman should do. Honestly, I feel that Indian women, in general, shy away from self-care, we somehow feel we don't deserve it. And that's really not true at all.
So how does the idea of brand Boddess resonate with you and your idea of beauty?
The fact that the brand celebrates every aspect of womanhood is something I resonated with. Often enough, I have seen that women are not given credit for all the amazing personalities that they have. We are mothers, we are sisters, we are partners, we are everything.... We are a new person every day, there are so many aspects that we wear as women. I feel that Boddess celebrates us totally... it's empowering, it's fierce, it's about finding that unique person that you are within so many. And it's about celebrating that person, the everyday girl and empowering her.
I have always lived life like that, on my own terms. I have made a career I am proud of, based on the parts that I have picked and played. I have tried to be as unconventional as possible, playing roles that are unique and yet people can connect with.
I was always very confident, even when I was the Bhumi from Dum Laga Ke Haisha or any of the diverse characters that I have played after that. That's because I am constantly physically and mentally transforming myself, I am constantly evolving
- Bhumi
You started off putting on that insane amount of weight for your debut film Dum Laga Ke Haisha. Are you someone who has always been comfortable in your skin or have you evolved to this mindspace?
I have evolved, to be sure. Like any other teenager growing up, I had my own set of complexes. But I had a very strong support system back home that helped me deal with it better. I was always very confident, even when I was the Bhumi from Dum Laga Ke Haisha or any of the diverse characters that I have played after that. That's because I am constantly physically and mentally transforming myself, I am constantly evolving.
Even today, even when I am this independent, confident person, I have my bad days. And that's okay, it's human. What's important is to recognise that you are having one of those days... find your energy, find your strength, get out of that moment and move on.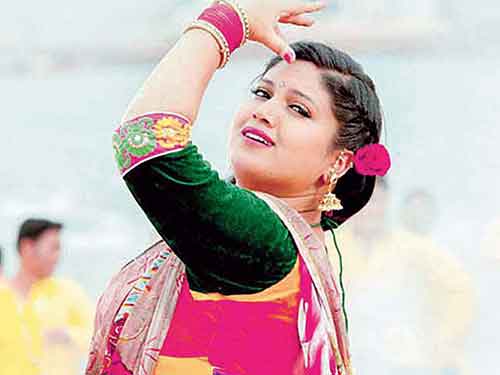 You just spoke about self-care. During the pandemic, have you imbibed any new habits to improve immunity and keep yourself healthy?
The lockdown, the pandemic has been such a big teacher. I realised that because my profession requires me to have a lifestyle that is a little different from the normal, I wasn't very sure whether it was something that would help me in the long run. As I said, I am constantly transforming myself physically and mentally and there's so much that goes into it, it's not easy to keep gaining, losing, doing these varied things... it does take a toll on you.
The biggest learning for me in the pandemic is that health truly is wealth. Your mental health, your physical health... both are so important. It's so important to be both in a good frame of mind and a physically strong space. It is survival of the fittest. But that doesn't also mean that you spend hours in the gym, going crazy. What I have adopted in the last year-and-a-half is a more holistic way of living. Nurturing my body, nourishing my body, giving it what it requires.... Eating clean, eating well, not doing anything excessive. Taking time off when required is also very important. Not being a pressure junkie is one of the biggest things I have learnt during the pandemic. I was a pressure junkie and I don't want to be that any more.
In the business that you are in, there is always the pressure to look a certain way. How do you work around that and yet retain your individuality?
Honestly, I have never taken that pressure. I am constantly filming, and the only pressure that I take is the pressure that my characters give me, and I am being very honest about that. I have lived by my own rules, and I look the way I want to look. If I want to be a little muscled up, I will do that; if I want to be super lean, I will do that. It's completely my choice. I live a very unconventional life, and I feel most women today do that... most of them have found that voice where they want to live on their own terms. That's something that I really appreciate.
Is there a myth associated with beauty or fitness that you would like to bust? Or maybe something that doesn't really work for you...
I feel that many people in this country feel that taking care of yourself is something that's only meant for certain sections of society. Stuff like, 'Oh, aap actor ho toh aap yeh sab karoge hi'. But that's not true. It's very important to celebrate who you are, and I have said this again and again in this chat because I truly believe in it. Every woman deserves to pamper herself. You deserve taking time out because it's important for your well-being.
Also, for those struggling with standard definitions of beauty and body positivity issues, I would like to say that it's very passe to try and fit into a social conform. Those times are gone. It starts with accepting and loving yourself and I know it's easier said than done because it's not only about yourself, but also about the environment that you belong to. You constantly have people telling you, 'You are not this, you are not that'. You are told you aren't a particular colour or a certain body type, and that can affect one badly.
Everyone isn't as strong and even I have had my days when I have said, 'Okay, not good', but I have had my family and friends to pick me up. Most people don't have that. One needs to get out of that dark hole and understand that we live in a world of inclusivity.
Has there been a particular role that's made you feel beautiful, inside out?
I can't pick, ya! I have played such phenomenal women so far. I constantly try and empower myself and my gender through the work that I do. It's a tough one, I can't choose!
What lifestyle changes have you adopted in the pandemic?
Tell t2@abp.in
QUICK 4
Daily make-up musts: I don't leave home without my lipstick or lip balm. Lip balm, mascara and kohl is pretty much an everyday thing for me.
Skincare routine I swear by: I tone, moisturise and cleanse every night. It's very important not to sleep with make-up on. It's brutal for your skin. I like keeping it simple. I don't use harsh chemicals on my face. Sunscreen, oh my God, is so, so important!
A beauty trend I would like to try out: I don't think there is anything left! I am constantly at it! As actors, we are always doing something or the other. I have been seeing a lot of people with coloured eyebrows, not that I would like to do it. That would be wild, though!
A trend I can't wrap my head around: What I have never understood is this whole dark liner with the lighter lip colour vibe. It looks very good on some women, but I can't pull it off!