Vocalist Isheeta Chakrvarty on her Mirzapur 2 song and the high points of her Bombay journey
'On one level Tittar bittar talks about a woman taking ownership of her sexuality'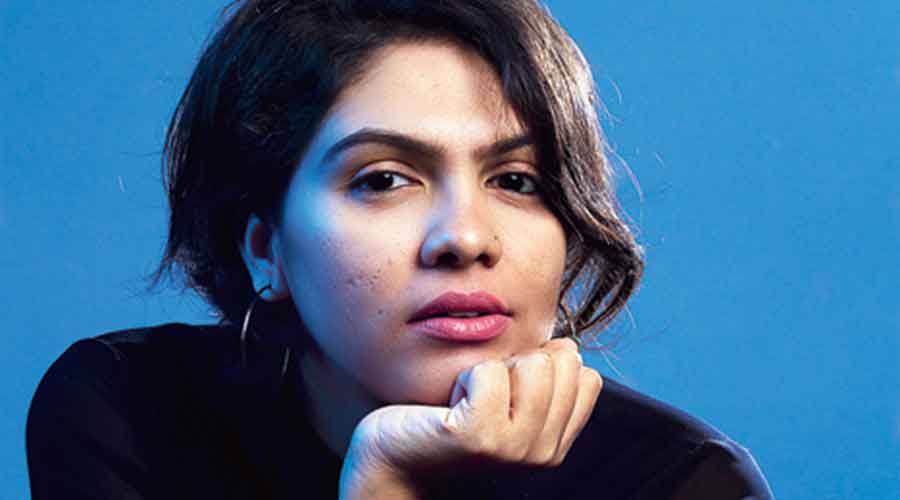 Bombay is a challenging city but it really helped me "find myself" as the cliche goes. It has helped me build an identity and a voice that I can proudly say, is distinctly my own
Shefali Jamwal and Afza Shireen
---
Published 03.11.20, 06:15 AM
|
---
It was a very special Durga Puja for Mumbai-based vocalist Isheeta Chakrvarty, who was brought up in Calcutta. She returned to the city during Durga Puja for the first time in five years, and her new song Tittar bittar, which plays out in the fourth episode of the web series Mirzapur 2, started getting rave reviews from October 23. "The response has been pretty great. A lot of people were pleasantly surprised to hear me sing this since I am either known for singing songs in the space of jazz or Hindustani classical music. A friend of mine complimented me on my dynamics and modulation in the song. I liked that," smiles Isheeta of Baby ko bass pasand hai fame. A t2 chat...
What is the song about?
Tittar bittar means chaos in this context. While on one level the song talks about a woman taking ownership of her sexuality, on the other hand, in the narrative of the scene, there is violence ensuing and creating chaos in power play at every level. The placement of the song in a fight sequence really pushed the edge. In fact, I had to dub the fearful voice of the girl (a singer in a bar), when Munna (Divyendu Sharma) speaks to her, separately to maintain continuity of voice.
Ginny Diwan has done such an excellent job in writing this song. This could qualify for an "item song" but the writing is very feminist in nature and if you pay close attention you will see the layers in the meaning of the song. Ginny's grasp on the language is very commendable. She is a fresh new voice in terms of lyric writing.

How did you approach the song?
Firstly, I feel it is very important to understand the composer's vision of the song because he/she/they have a specific sound in mind. I was adhering to that first and then of course understanding the lyrics as well. Singing a song, which is based on a particular situation, be it for a film or a web series, or even otherwise, is also like acting. One has to embody the song and get into the skin of the character who would sing a song like that. This was a very interesting process indeed, because you also get to explore yourself a little more in the process.
Did you work on the dialect to get it right?
I, thankfully, did not have to work too hard on the dialect. I was born in Bihar and spent the first eight years of my life there, so I was always very aware of how the UP-Bihar dialect sounds. Also, as singers, we usually have strong ears with an affinity for languages and dialects.
How was your experience working with composer Anand Bhaskar?
Very smooth. Anand has this ability to make the people he is working with very comfortable and that is such a great way to bring out the best out of any artiste. He is an extremely hard-working artiste and generally has an easy warm energy that makes the whole process super fun. Both Anand and I became great friends during this entire process. He is really making waves with his work, both as a composer and as a singer.
Are you getting more offers post the Mirzapur 2 phase?
I am receiving a lot of appreciation from all over because of this song. It is indeed very gratifying and validating. Yes, I have been receiving calls for songs because of this.

How has your journey in Bombay been till now?
Bombay is now home for me. It's been five years since I have moved here. I love this city.
My journey has been very interesting. It started with the reality show called The Stage, then onto Baby ko bass pasand hai for Sultan (my first Bollywood playback), thanks to Vishal Dadlani, and then to collaborating, recording and performing with so many incredible artistes, especially  Louiz Banks, releasing my singles, writing original music, travelling with my own collective — the list is endless!
What have been the high points and challenges?
Bombay is a challenging city but it really helped me "find myself" as the cliche goes. It has helped me build an identity and a voice that I can proudly say, is distinctly my own. It took me almost a year to understand and navigate my way professionally here. Initially I had tried very hard to fit into a way of being and hang with the "right people". But soon I realised that there is space for everyone here if you are honest to who you are and your art and one does not need to consciously fit into any box or coterie of people. There is no "right way" to do things.
Bombay is expensive, very fast- paced and a city of hustlers, but it is equally rewarding, be it professionally or personally. I have met such wonderful people here many of whom are great friends. It can be a lonely city as well yet there is a common unifying thread that binds each of us.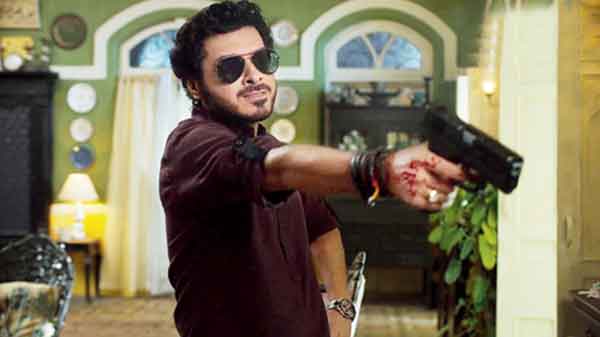 Do you set goals for yourself?
My goal has always been to do good work with honesty and integrity, no matter how big or small. To stay grounded, be kind to those around me, value other people's time as well as my own, be professional, and just focus on my art and be a more conscious human being. The pandemic and everything that is happening around us is showing us what really matters in this world and it is important we learn the lessons we are taught.

How did it feel to be back in Calcutta for the Pujas during a pandemic?
I came to Calcutta for some personal family work and decided to stay on for Puja, which was indeed very different this time for known reasons. It is odd seeing Calcutta empty during Durga Puja. But I am quite impressed at how responsible so many of them have been. The funny thing is I have not been in Calcutta during Puja in the last five years since I moved to Bombay, and the one year I ended up being here was 2020. Puja in Calcutta is always special. You can take a Calcuttan out of Calcutta but can't really take Calcutta out of a Calcuttan.

What were the lessons learnt from the time you spent performing with the Carlton Kitto Jazz Ensemble and Mayookh Bhaumik's Black Coffee in Calcutta?
My professional career began with the Carlton Kitto Jazz Ensemble and Mayookh Bhaumik's Black Coffee. The five years I spent with both these outfits have been school. I have learnt so much that it has changed me as a human being. The very fact that I have been able to navigate my way professionally in whatever capacity in Bombay, has been hugely influenced by everything I have learnt from both Carlton Kitto and Mayookh Bhaumik. Both have been mentor figures and I have deep gratitude towards them for teaching me and guiding me in the way that they have. What I learnt is, as Mayookh once said to me, is musicianship and how to be a musician.
Going forward, would you like to do more playback projects for Hindi films and web shows?
I am open to all kinds of work, be it playback for films or web series, or non-film work. I am just happy to be doing what I love and paying bills through it. No work is big or small. The more varied the scope the more adventurous the journey. Every song, every recording project, every stage performance, every collaboration is an opportunity for new learning; even the mistakes one makes through it all. I am so grateful to simply be a working musician.

Your forthcoming projects?
I sang a song for Alankrita Shrivastava's upcoming Netflix series Bombay Begums, also composed by Anand Bhaskar; worked with Neil Mukherjee on a beautiful song for a film called Barah by Barah. I am looking forward to a song I sang for Viveick Rajagopalan of Ta Dhom Project and Gully Boy fame, with Sanjay Divecha on guitars. I also worked with electronic music producer Anish Sood on a track for his upcoming EP. Plus, other projects I sang for and artistes I am collaborating with, details of which I am not at liberty to share right now. I have also been teaching music so that has kept me busy as well. There's much to look forward to, much to learn and imbibe.