Upstarts: A real effort to depict the start up world from inside out
Upstarts, now streaming on Netflix, is a low-key but extremely well performed film about the cut-throat and morally ambiguous world of start-up companies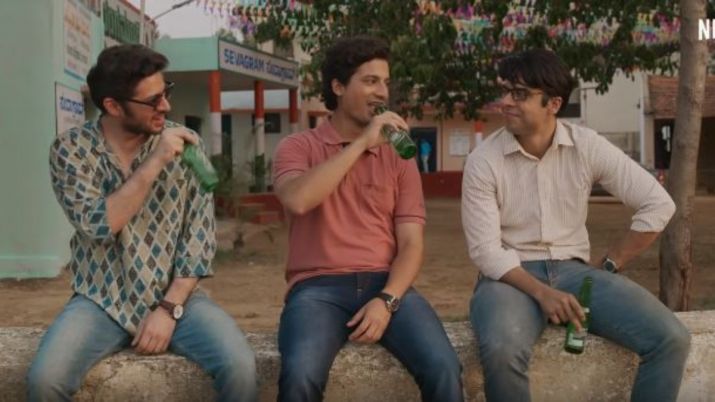 ---
Published 22.10.19, 09:59 AM
|
---
Every once in a while, you come across a film that is so direct – and has so much heart – that you stop thinking about labels or classifications, or about your own preconceptions, and simply go along for the ride. The new Netflix-distributed Upstarts – about three friends who launch a start-up company together – worked for me in that way, even though I was a bit sceptical going in. After all, the very title can be seen as facile wordplay, and the premise lends itself to a string of clichés too: take nerdy BFFs, give them slightly different personalities and conflicts, throw in a dash of ambition and a pinch of insecurity, mix and grind well until you have a narrative arc that ticks familiar boxes – despair, success, misunderstanding, self-doubt, redemption.
It's easy to be cynical about this sort of thing, especially if "inspirational" stories scare you. And yet, I found myself engrossed in Udai Singh Pawar's film to a degree I hadn't anticipated.
The concept is simple: engineering graduates and roommates Kapil (Priyanshu Painyuli), Yash (Chandrachoor Rai) and Vinay (Shadab Kamal), constantly looking for start-up ideas, hit on what could be The One when they create an App to facilitate the speedy delivery of medicines to remote villages that don't normally get such supplies on time. (Back in 1960, Dr Nirmal, played by Balraj Sahni in Anuradha, said he wanted to become a doctor ever since his mother died of a routine illness just because there was no medical aid around. As Kapil realises through bitter experience, in today's India – for all the trappings of modernity –thousands of villages are still cut off from life-saving supplies. But that's where smart-phone technology and cheap mobile data can come in, right?)
"We started with simply reading and spending time together," Pawar said, "to chat about the characters without doing any 'full-on-acting'. A few times we did it at someone's house, not the office, to break the ice, to get a casual vibe going. I wanted them to find Vinay, Kapil and Yash inside them, rather than my giving them too many specifics." Another approach was to do random things like go sailing in Mumbai harbour – with a few bottles of alcohol, and the script. "We ended up quite drunk and I got them to improvise scenes by throwing cues at them every minute – it was fun, but some interesting subtextual things came out during this jamming, which surprised us."
One of the truisms about the more grounded, detail-specific cinema of today (as opposed to grander, more mythical films) is that writers and directors are telling stories about the worlds that they have first-hand knowledge of. Pawar, an IIT Kanpur graduate, has batchmates in the start-up world, and was interested in "the emotional stories" behind such companies. "We researched the current context deeply, to try to understand the 'game'. The people. The ideas. And how it all ties up with technology, with BIG money, and with interpersonal politics."
But the key word, I think, is integrity. Upstarts is Pawar's directorial debut, doesn't have well-known actors (Painyuli played the title role – which was actually a supporting part – in Vikramaditya Motwane's Bhavesh Joshi Superhero) and might seem unfashionable to technique junkies who want a movie to be formally inventive and exciting. (In terms of visual experimentation, about as far as it goes is a scene which employs a three-way split-screen when the friends speak with each other on the phone.) But you sense, almost throughout, that it was made with seriousness of purpose; that there was a real effort to depict a world from the inside out. And that can count for a lot.
The division of labour is straightforward to begin with, but things get complicated when the project really takes off, after Kapil persuades a corporate heir to invest in it. Yash and Vinay start to feel overwhelmed. From a point where friendship and camaraderie was this trio's core strength, they grow apart and private imperatives take over – for instance, Yash, who is paranoid about the possibility of inheriting Parkinson's disease from his dad, starts drinking heavily, almost as a self-fulfilling prophecy.
Here is a well-worn theme: the gap between personal integrity and overvaulting ambition; between an individual dream and what happens to that dream when big money comes in and the stakes rise. Such subjects can make for very preachy storytelling, but this doesn't happen in Upstarts: not even in the scenes involving Jaya (Sheetal Thakur), Kapil's close friend who has an idea for a suicide helpline and persists with it in the face of apathy. While Kapil seeks a combination of seva and meva – he is good-intentioned, but also wants to see results and profit soon – Jaya is the worker ant who gets things done at the pace of her own idealism, even if she has to face disappointments along the way. Symbolically speaking, it might be said that she is his conscience, but one doesn't think about that sort of symbolism while watching their scenes together – their relationship feels organic, it is first and foremost a believable friendship.
And this is equally true of the chemistry between the three leads, whether the characters are goofing around or getting seriously angry with each other (as in a scene where the initially placid Kapil hollers "take him to rehab!" because he thinks Yash is drunk). After watching the film, I got in touch with writer-director Pawar on email, to ask about the processes involved for creating these lived-in, naturalistic performances. His response was a reminder of how much thought and work can go into the creation of things that look fluid or effortless (or even "casual") in their final form.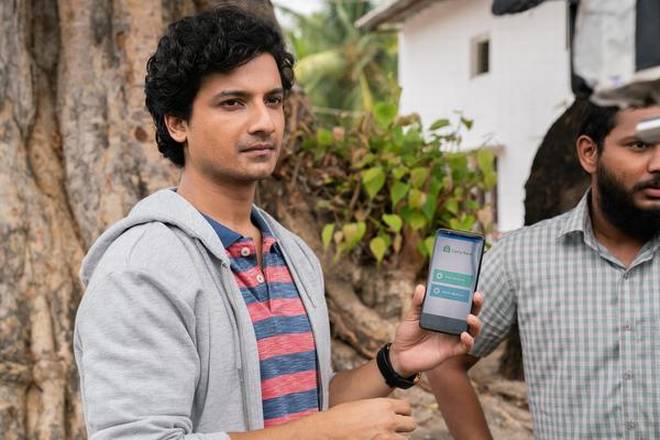 Jai Arjun Singh is a Delhi-based freelance writer and critic who writes mainly about books and films