This is like the interval of my cinematic career: Rakeysh Omprakash Mehra
The director explores sanitation and violence against women in his latest film Mere Pyare Prime Minister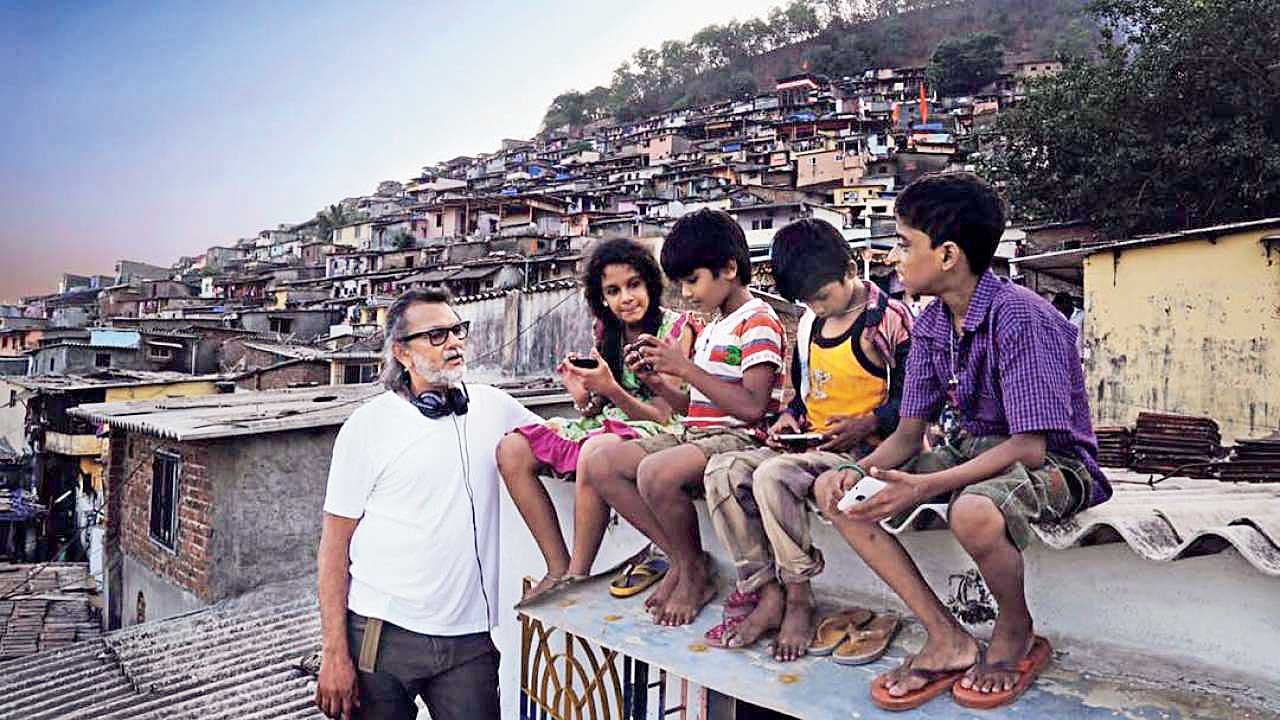 ---
---
In his March 15 release Mere Pyare Prime Minister, director Rakeysh Omprakash Mehra looks at the issues of sanitation and violence against women through the eyes of a young child from the slums. The director, whose credits include Rang De Basanti and Bhaag Milkha Bhaag, insists this film has brought him to a full circle in his career spanning over two decades. t2 met the filmmaker in his beautiful office in the by-lanes of Bandra in Mumbai recently to chat about what prompted him to tell this story, his next with Farhan Akhtar and Generation Z.
I believe there were a lot of different factors that nudged you towards writing Mere Pyare Prime Minister...
Yeah. How you perceive life brews inside you and then comes out in the form of a story. This, for me, started with a particular incident while I was shooting for Bhaag Milkha Bhaag in Film City (in Mumbai). It was a night shoot and I was taking a shortcut through the Aarey Milk Colony, from the back gate of Film City. It was 4am, and as the car turned the corner, the headlight bathed a dozen odd women. They all got up pulling their saris down, and their salwars up, with dabbas in their hands on the ground. And I don't know how to describe it, it was very embarrassing and shocking.
We all know about it, but that image stayed with me for the longest time. That is the first scene I wrote for the film. Then, I came across figures of UNICEF that said 50 per cent of the rapes that happen are when women go out to defecate. So, there were two dots that were plotted.
I started roaming around the slums of Mumbai and I found some extremely great people, the children and women especially. Their spirits are very high, they're living in huge hope, they weren't complaining. The slums are very clean except the open gutters that they can't do anything about. What struck me was that everyone has dish antennae, refrigerators and colour TVs, but they have neither toilets nor water. They have to go down the hill to fill water and find a public toilet somewhere, or go up the hill and defecate somewhere —men go in one direction, women in the other. There's just one public toilet servicing 2,000 people. That was another dot.
I'm also chief mentor for an NGO called Yuva Unstoppable based in Ahmedabad. They were doing a lot of good work of painting the schools and giving books. I went to the municipal schools and realised that the toilets were in a terrible condition. It was unsafe, and there was no water. We decided, then, to focus our resources into making toilets. The inspiration came from Gandhi ashram. A part of Sabarmati has the toilets he had invented, there are toilets made for Rs 500 to Rs 3,000. We've built close to 8,000-9,000 toilets in about 1,000 schools. All of these dots joined together and became this story.
Your films have always been large in terms of canvas and star cast. This film seems a lot more intimate.
I agree with you 150 per cent! This is like the first indie film that I'm making, outside the studio system. We haven't taken money from a studio, I've raised it from patronage who believed in it. I haven't charged a penny for directing it or writing it. And, we want to raise funds through this film. If the film does well at the box office and I have to make any money on this film at all, I'll make it at the back end.
As an artiste, was it freeing?
Oh, it's a rebirth. There's a lady called Rita who is writing my biography and my last story in the book will be on Mere Pyare Prime Minister. We'll end it by saying 'Interval', and call the book Interval because this, I feel, is like the interval of my cinematic career.
You've already announced your next with Farhan Akhtar…
Yes, I'm making Toofan. We start shooting in August. We're on the verge of casting the others and should be ready to announce in the next week or so. Anjum Rajabali has written a beautiful, fictional love story of a boxer. It has a new voice, and it's the first time a story hasn't come from inside me. So I have to work 10 times harder now to make it my own. But the moment he narrated it to me, I knew the milieu because I've grown up there. It's set in Dongri and I also come from a lower middle class place. I immediately knew the characters, and there were no identification problems. So, I'm really looking forward to that. Shankar-Ehsaan- Loy are doing the music and Javed Akhtar is writing the lyrics. It's the first time I'll be working with the great guy, we've been talking for the longest time about working together.
I hear you've been mulling on a story about Gen Z inspired by your kids?
Yes, from my daughter and a bit from my son as well. She's just turned 20, and when we started writing it, she was going through her 17-18 phase. She had declared herself as an adult a year before she became one, so we said fine, 'What do you want to do?' The first thing she wanted to do was leave her school and go to school in a village.
I suddenly started looking at youngsters in a very different light, because I feel like I've been extremely unfair with them. I've tried to see their lives through my eyes and now I want to perceive the world through their eyes, because the world now belongs to them, not to me anymore. In the history of the world, what has changed in the last 20 years hasn't changed in the last 200 years. The last 20 years have been insane, especially in our country where this change has been completely mental. It's not just smartphones and technology, it's interpersonal relationships.
Today, I think there is nothing called 'late teens'. They've been subjected to life much before they're ready for it. You need to ease into things, but this is like shock treatment. And now they know what's going on all over the world, so they're not competing against others in school, they're competing against the world. They see themselves as world citizens.
They understand politics much more, they're completely gender neutral. They have common toilets for boys and girls in my daughter's hostel, there's no gender bias there as well. They're very concerned about what's going on, they have their own stories to tell, they're going through immense pressure whether it's from peers or parents. We haven't understood this generation, so I'm trying to understand them, and I hope I'm able to touch them.