'This film may be about Shakuntala Devi, but Anupama Banerji has her own journey' — Sanya Malhotra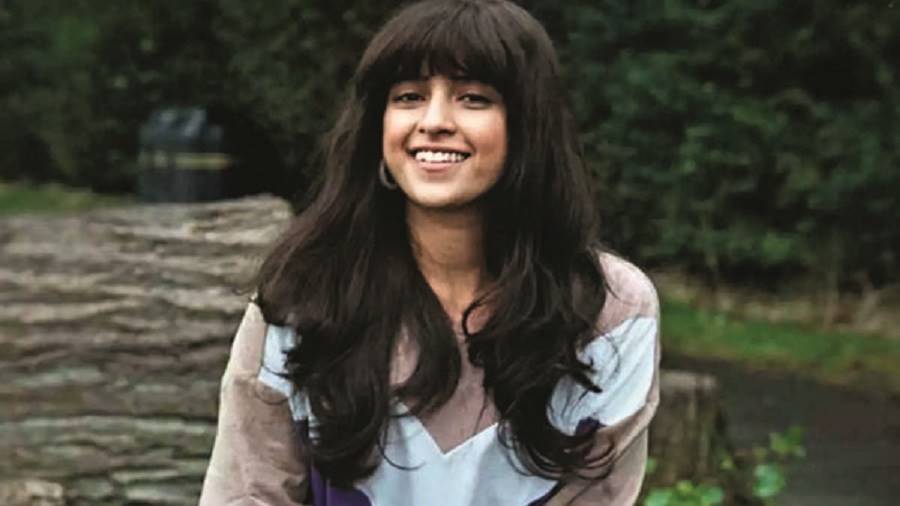 ---
---
Sanya Malhotra, who made a splash on debut in Dangal, and has followed it up with stellar turns in Badhaai Ho, Photograph and Pataakha, plays Anupama Banerji in Shakuntala Devi, that's streaming on Amazon Prime Video from today. The film showcases the life and genius of Shakuntala Devi (played by Vidya Balan), but also focuses on the tumultuous relationship she shared with her daughter Anupama. The Telegraph chats with Sanya.  

In a story about Shakuntala Devi, what part does Anupama Banerji have to play?
We all knew Shakuntala Devi as a genius, as a 'human computer', but the whole emotional angle of the mother-daughter relationship, as we get to see even in the trailer, will be a surprise for many. People are asking, 'Did she have that kind of a relationship with her daughter?' Even my mother was like, 'Achha, aisa tha kya?' (Laughs) That's what I have got from many other people as well.
Even when I heard the script, I was like, 'My God, this lady had such a colourful life!' She had her ups and downs in relationships, she was a genius, she did so much for the country.... But her relationship with her daughter Anupama is something that people rarely know about, and this film captures it very beautifully.
 
What were your reasons to play Anupama?
As an audience, I don't remember watching such a unique mother-daughter story in Hindi cinema before. This is not a perfect relationship.
This is what we go through with our mothers... we fight with them, we don't agree with them at some points and then we do, it's a roller-coaster relationship. I was also in awe when I read about Shakuntala Devi's life. That lady lived on her own terms, at that time. It's a very beautiful story and Anu's (Anupama Banerji) character really intrigued me. She being the daughter of such a big personality, I was intrigued to know what her psyche was like when she was growing up. She would accompany her mother all the time.
And, of course, working with Vidya Balan was a very big reason for me wanting to do this film. I am a huge Vidya Balan fan and when I got to know that she would be playing Shakuntala Devi, I was like, 'Bhagwan, thank you!' (Laughs) I still can't believe I have done a movie with her! She's such a lovely actor and such a beautiful human being.

What aspect of Vidya as an actor and a person did you discover while working with her?
She's so witty. I love how she brings the entire set together... when she would be on set, it would feel like a family. She's such a happy and positive influence. She has an on-off switch... she can be totally different people on and off camera, while I am an actor who likes to stay in character all the time. Toh agar main sad hoon toh poora din main waise hi rahungi (laughs). She slips into her characters so beautifully and she slips out so smoothly. It was so educative to work with someone who knows when to act and when not to. As a co-actor, she's very giving... she's always with you, even when the camera is switched off.

What's your understanding of Anupama Banerji?
I didn't get to meet her before the shoot, but I did meet Anupama Banerji on set. Before that, our director Anu Menon really helped me to get into the character. I had the script in hand and I also developed various scenarios in my mind, as well as interacted with a lot of my friends who have similar relationships with their mothers. I developed my own backstory about Anupama and when I met her, we sat and discussed a lot about her relationship with her mother. I was happy that I was on the same page as her.

What's the best thing about the fact that this is having a streaming release?
That I don't have to dress up for promotions! (Laughs) I can just be at home in Delhi and sleep and give interviews in between. Promotions are far more stressful for me than pre-release jitters (laughs). I am so happy that I will be with my family in Delhi, watching this film on Friday.

In the four-year career that you've had, you've mixed it up pretty successfully. How will this character add to your reputation of picking and choosing diverse and impactful parts?
I've been very lucky that I've got very unique and diverse parts to play. With Anupama, first of all, the look is extremely different. Also, people haven't seen me so angry on screen before (laughs). The anger comes from what she's experienced since childhood. This film may be about Shakuntala Devi, but Anupama Banerji has her own journey. Yes, I was also angry in Pataakha, but that was a different relationship and a different kind of anger. Here it comes from the dynamic between mother and daughter.

Earlier in the lockdown, you had told The Telegraph about how you were dancing, chilling out and trying out new recipes. Have you managed to hone any skills yet?
I was in sadhu mode for two months (laughs). But I had an accident and I had to undergo a surgery and come to live with my parents in Delhi. It's been an emotional ride, for everyone of course. There are days when I am happy with my family, and then there are some days when I am tired of myself and I want to go on set. I may be shooting next month for an ad.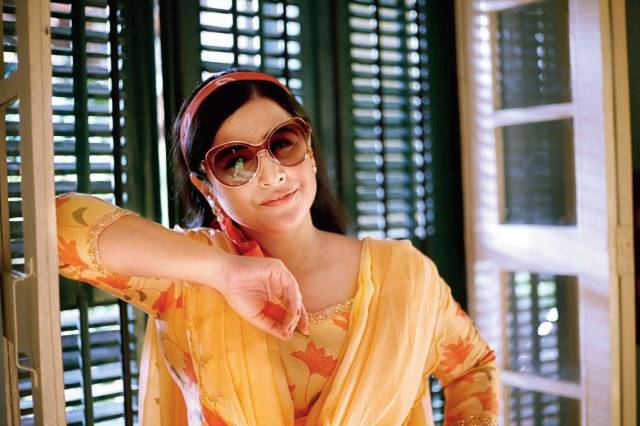 Being Shakuntala
As Shakuntala Devi, Vidya Balan scripts a screen journey from her 20s to her 60s, which called for diverse looks. The actress, who told t2 that she "rarely get to dress up for my films", had a blast, donning everything from colourful maxi dresses and saris to bright lipsticks and Shakuntala Devi's trademark bindis. The vast palette of looks gave the film's costume designer Niharika Bhasin Khan a chance to go all out, yet keep the character rooted in reality.
"Anu Menon, my director, was very clear that she wanted Shakuntala Devi in the movie to look realistic, she wanted her character to have that sense of reality. When you have a challenging subject who is shown transforming in the movie, you get the opportunity to experiment with different looks... it's really exciting. We worked hard to define her style through her journey from India to London and to becoming the human computer of our generation," says Niharika. "The biggest challenge of the film was to have Vidya go from 20s to 60s. Even as she transformed herself and had a huge makeover, she still wore saris for her performances when she moved to London. It was great for us to go and explore the fashion of these different eras," adds director Anu Menon.