The twain's trysts
The writing duo had split more than three decades ago in 1982, and had since then avoided coming together on any platform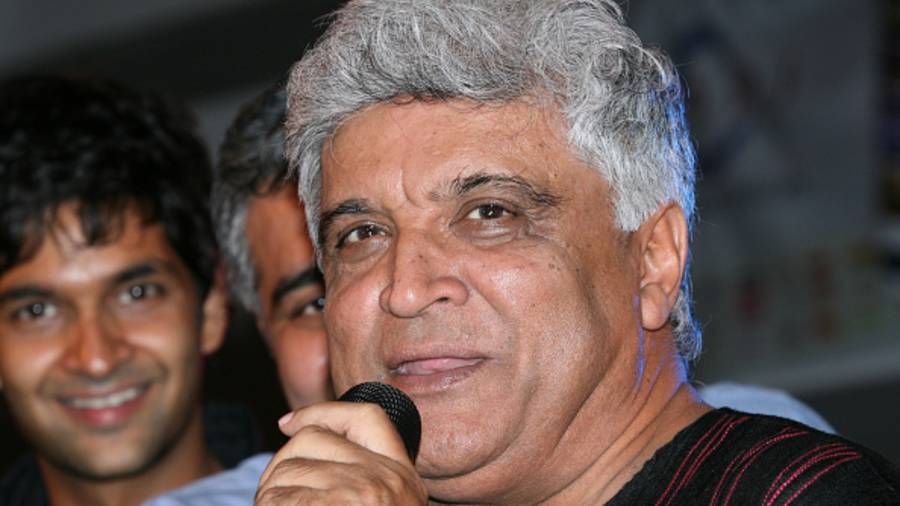 ---
Published 19.09.21, 01:52 AM
|
---
A few years ago, MAMI Mumbai Film Festival had ambitiously planned to bring Salim-Javed together on stage. The writing duo had split more than three decades ago in 1982, and had since then avoided coming together on any platform. Except for the well-reported coincidence when Amitabh Bachchan had requested Javed Akhtar to pen an important piece of dialogue for him in Baaghban (2003) and Salman had asked his dad Salim Khan to write his lines for him in the same film. But that couldn't really be called Salim-Javed working together again.
They had made one exception in 2014, when Sholay was re-released in 3D and Salim and Javed agreed to a joint interview with journalist Rajeev Masand. But it was obvious that the interview came with the condition that apart from one perfunctory reference to their split, which both answered with grace, reminiscing Sholay would be the centre of the conversation.
And so, when MAMI spoke to both veterans and they agreed to make an appearance together, the excitement built up but soon diluted into disappointment. Javed turned up, Salim didn't. He begged off citing poor health and sent son Sohail to represent him. If Salman, a consistent star since 1989, had gone in his dad's place, it would've been the scoop of the festival. But by sending Sohail, it added insult to injury. Imagine the visual of Javed sharing space with Sohail and you'll understand what a squirmy moment it must've been for the organisers as well as Mr Akhtar.
Much has been spoken about how well the second generation of Khan boys and Akhtar kids get along. But nobody talks about a principle that Salman has followed all his life — he will not work in a film if Javed has anything to do with its writing.
And so it's interesting that Salman's SK Films, a company that makes films and software for OTT platforms and TV channels, has agreed to partner with Farhan's Excel to make Angry Young Men, a docu series that will spotlight Salim-Javed and the film world as it existed in the 70s. In wanting to make a grand and comprehensive story on Salim-Javed, the producers have a team of researchers on the job. Digging out anecdotes and creating the ambience of the 70s when the duo worked their way into becoming cult writers, is the brief for the researchers. That's how the producers envisage the show. As not just a bland documentation of Salim-Javed and their success story but a showcase of the era when writers were underpaid and had to apologetically ask for their meagre amounts of money. It was in that situation that the rise of Salim-Javed was even more remarkable.
Unfortunately, Salim at 85 and Javed at 76 are no longer the brash guys who gave sizzling copies in the 70s. Javed, especially, is a diplomatic man. He's never known to say anything on Salim that makes headlines. Like the time Salim had been impressed with Farhan's acting in Rock On (2008) and had spontaneously called the young Akhtar over to hand him a trophy, Javed had told me, "I'm not surprised by Salim saab's gesture because he is a very gracious man."
Salim, the senior of the two, calls a spade a spade, a trait familiar to those who know his straight-talking son Salman. Salim has stated on record that he'd already begun writing Zanjeer and had, on paper, created the angry young man later personified by Amitabh Bachchan, when Javed and he struck up their partnership.
Many a time, he has told me how hurt he was the day Javed told him he wanted to break free and go independent. "Because I had invested a lot in that relationship," Salim would say. It is also true that Salim felt it was Shabana who'd spurred her man to break the winning partnership.
But though they split, Salim and Javed stayed strangely connected. Both had a second marriage and, rather curiously, both have children only from the first wife. It's those kids who've got together today. If told with honesty, it will be quite a story.
Bharathi S. Pradhan is a senior journalist and author