The Intruder is more silly than scary
There are a few jolts and a heavy dose of caveat emptor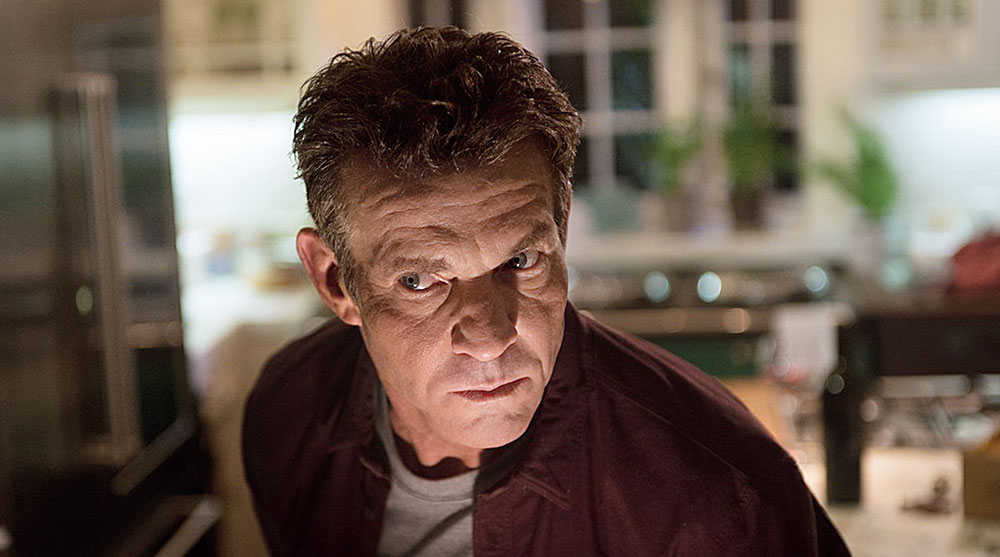 ---
---
The Intruder, a real-estate-based thriller set in California's Napa Valley, is more silly than scary. This doesn't seem to be entirely intentional, and it isn't altogether unwelcome. The idea of Dennis Quaid popping up in your kitchen in the middle of the night might not exactly be the stuff of nightmares. Quaid, playing a deranged ex-homeowner named Charlie Peck, seems to know this. And the director, Deon Taylor, does too.
Still, there are a few jolts and a heavy dose of caveat emptor. The emptors are Scott and Annie Howard, a couple from San Francisco who buy Foxglove, a rambling ivy-covered pile that has been in Charlie's family for generations. Annie (Meagan Good), a writer for women's magazines, falls in love with the house. Scott (Michael Ealy), a big-shot marketing strategist, isn't so sure, but an isolated house at the end of a spooky, tree-lined driveway seems like the perfect place to start a family.
Charlie couldn't be more obliging. He shows up to mow the grass, brings pies for Thanksgiving dinner and helps Annie hang Christmas lights. It takes her a comically long time to detect the creepiness in his attentions, given the twitchy, eyeball-rattling derangement that Quaid brings even to Charlie's quieter moments. Scott figures out what's going on a little faster, but behaves like enough of a jerk to make Charlie look sympathetic. Eventually things move from creepy to murdery, as everyone in the audience always knew they would.
There isn't a lot going on here. Annie and Scott have exactly two friends (Joseph Sikora and Alvina August), no family to speak of and not much to talk about. There's a hint of domestic trouble in their background, and a tragedy in Charlie's that turns out to be something much worse. But David Loughery's functional script doesn't spend much time exploring motives or psychological nuances. Scott needs to defend his wife and his property, both of which Charlie regards as rightfully belonging to him.
Charlie is white. Scott and Annie are black. Nobody in the film makes the slightest reference to race, which has the effect of turning it into a subtext — an undropped shoe in a room full of people pretending to walk around barefoot. In much the same way that it's not about race, The Intruder is not about politics, which is to say that there's a suggestive little allegory tucked into its by-the-numbers plot.
Charlie is a guy with a lot of guns who favors red baseball caps. He may have sold his house to the Howards, but he doesn't quite accept that it's theirs. When they replace a piece of art on the living room wall with something more to their taste, he's nearly apoplectic with rage. He wants to take the place back and make it great again, even though it emerges that he messed everything up in the first place, including his marriage and his business. He just can't accept change, and he'd rather destroy the house than let someone new live in it. Like I said: more silly than scary. Unless it's the other way around.