Team 'Inside Edge' on the dynamics of Season 2
A quick chat that was peppered with a lot of laughs and everyone talking over each other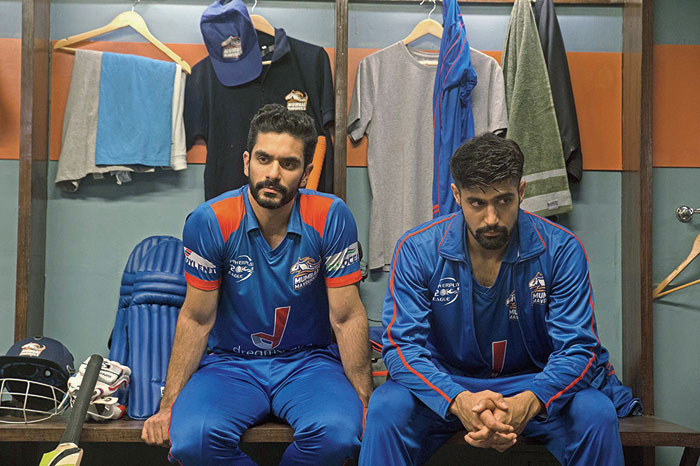 ---
---
It's almost lunch time and Inside Edge actors Angad Bedi, Tanuj Virwani and Amit Sial, along with director Gurmmeet Singh, are ready to hit the buffet tables at the JW Marriott in Juhu in Mumbai. Only they have one more interview to get through. So, in a quick chat that was peppered with a lot of laughs and everyone talking over each other, the cast and the director spoke to The Telegraph about the second season of the Amazon Prime Video show.
Gurmmeet, when you spoke to The Telegraph in 2018, you had said how it had been difficult for Karan Anshuman (co-director) and you to cast for the first season of Inside Edge. Did the success of the previous season make it easier for you to sign on newer talent for this season?
Gurmmeet Singh: Absolutely! At the time we were casting for the first season, no one knew this medium well enough to know how big it could get. It was easier when we started working on this season. We obviously had the main cast returning after Season One. We didn't have to convince anyone too much.
Angad Bedi: With success, comes many actors! (Everyone laughs)
Tanuj Virwani: Season One helped these guys get a lot of street cred. I had other actor friends calling me to ask when they are going to start casting because they wanted to be on the show.
Angad and Tanuj, there's this rivalry between your characters Arvind and Vayu…
Tanuj: Yeah, in the first season Vayu looked up to Arvind....
Angad: In any field, the whole mentor-protege angle makes for great drama. You know that one day the protege is going to challenge the mentor. Now you are going to have two alphas having a go at each other.
Tanuj: What's interesting about this relationship is that while there is a lot of competitiveness, Vayu hasn't forgotten the fact that everything he's learnt has come from Arvind. There's a difference of opinion between them but I don't think Arvind and Vayu could ever hate each other.
How much did you guys have to practise your cricket?
Angad: A lot... a lot. See, we aren't cricketers. No matter how hard an actor tries, he wouldn't be able to replicate a real cricketer's moves.
Tanuj: Except you!
Angad: Nahin, yaar. All of us had to do a lot of practice seasons to just look decent while playing cricket. Cricket might just be in the backdrop but the whole show will fail if the actual cricket doesn't look good. We had practiced so much that when we started shooting, we were told to play our natural game.
In any field, the whole mentor-protege angle makes for great drama. You know that one day the protege is going to challenge the mentor.
- Angad Bedi
Tanuj: We don't use green screen for the cricket bits on the show. So what you see is real cricket.
Amit Sial: What's also changed from Season One in terms of cricket is that all the actors look more at ease playing and that shows in their body language on the field.
Gurmmeet: Apart from the main cast, who play cricket on the show, the other cricketers are real players from around the world. We've flown in players from England who bowl at 130-140kmph. Every six that Arvind or Vayu hit is an actual six. Even a wicket that Devender takes is real.
Tanuj: I even got a really nasty blow. I was supposed to hook one over and this guy John from England bowled a really fast one. And I am a gully cricketer. The ball hit me and I fell down. No one came to help me for the longest time because they thought I was acting.
Gurmmeet, I hear Season 3 is already being worked on (the interview was taken before a formal announcement was made)...
Gurmmeet: Well, I guess successful things will keep going forward and the only thing we are confident about is that everyone will like this season. That's all that we are thinking about right now.