Sunny Leone on Splitsvilla and beyond
I'm just me… I've always been just me'— Sunny Leone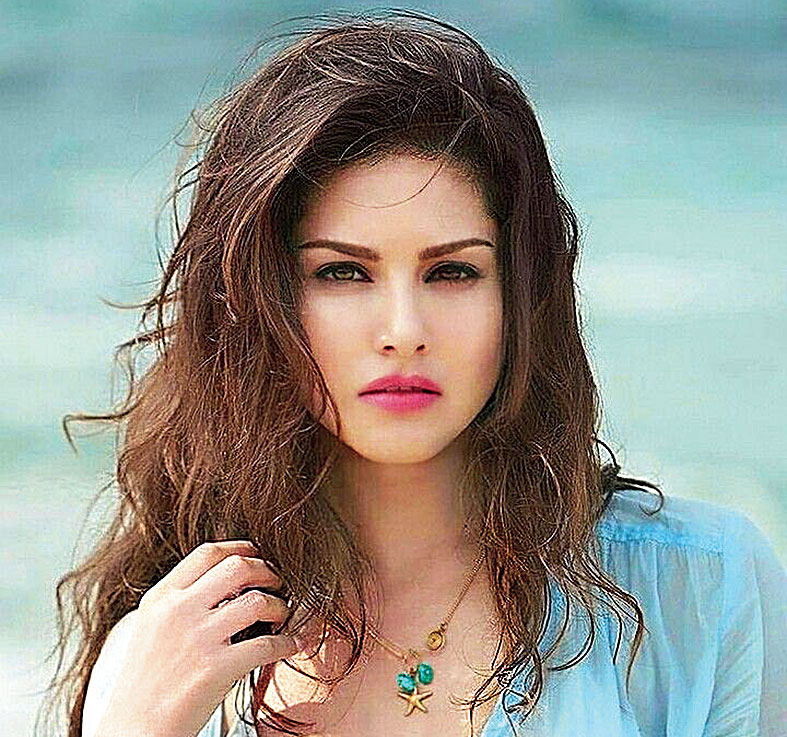 Sunny Leone will be returning — for the sixth consecutive season — to host MTV reality show Splitsvilla
Telegraph picture
---
Published 30.07.19, 01:29 PM
|
---
This August, Sunny Leone will be returning — for the sixth consecutive season — to host MTV reality show Splitsvilla, Rannvijay Singha for company.
The Telegraph caught up with Sunny on her Splitsvilla journey, how her kids react to her stardom and what's on her eat-it-all list!
You started hosting Splitsvilla in Season 7, and Season 12, called Splitsvilla X2, launches next month. What makes you come back to the show every season?
I love the idea of watching different kinds of contestants, season after season. Obviously, Rannvijay (Singha) is a lot of fun to co-host the show with. We have a great time. This year, I am excited by the theme, which is about getting one's 'best shot at love'. The show is about understanding the psyche of young people and the various stories behind dating… it's always something new for me and Rannvijay every season. My approach is to listen to these contestants and just have fun.
What does the show reveal to you about millennial love and relationships?
Honestly, I had no idea what millennial love is… I learnt a lot of it on the show! (Laughs) What I know about love in this generation is that a lot of it happens on the phone more than meeting someone at a party or at a friend's home (laughs)…. I find that very interesting.
This is reality show in the real sense and it's always interesting to see how someone reacts after winning a challenge or when they have to make decisions on the fly… are they making those decisions based on emotion or science or fact. As hosts, Rannvijay and I present them with choices and the answers we get are the best part of the show.
What do you think works for the easy chemistry that you and Rannvijay share on Splitsvilla?
Rannvijay is my Rakhi brother. We respect each other and we respect each others' work. We have great fun on the sets… we play basketball. Our work is our life… that's something we have in common. And yet, both of us are very committed to our respective families. We always have a lot to talk about… he's constantly giving me updates about his daughter and I talk to him about my kids all the time.
Actor to author, entertainer to entrepreneur, you've taken on many roles and aced them all. Is there something that you now want to try your hand at?
I am a self-proclaimed make-up junkie (laughs), because of which I launched a line of cosmetics recently. There is something I am working on right now, which I am very passionate about. In the next six months, I will reveal what this project is… it's something that I have been working on with Daniel (Weber, Sunny's husband). I am very excited. The most amazing thing about being in India for me is that any idea or any passion that Daniel and I have, we are able to make it come true. I am so thankful and so happy that I get to do what I do.
When people meet you for the first time, do they get surprised by how fun and goofy you are, considering you have this glamorous and sexy image?
I'm just me… I've always been just me. When someone sees me in a film or a music video or a TV show, it's a character… it's not really who I am. I hope people understand that.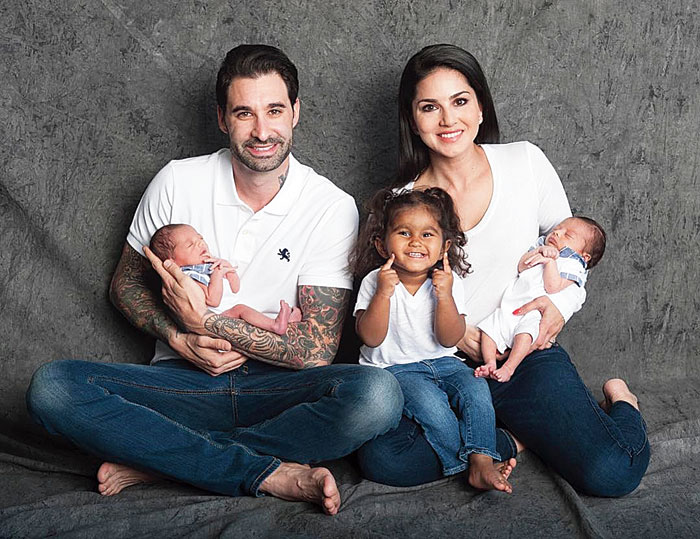 Do your children have a sense of how famous their mom is?
They have no idea who I am or what I do. Nisha is three and my boys (Noah and Asher) are a year-and-a-half. The other day, Nisha saw my picture on a hoarding and she was like, 'Mama, that's you!' (Laughs) That was so sweet. But then, sometimes she mixes me up with Anushka (Sharma)! So my kids have no idea who is who and what is what, and that is very sweet.
You recently put up a picture on Instagram saying, 'I smell pizza!' If you could eat one thing for the rest of your life without the fear of calories, what would you pick?
Ummm, pizza for sure… and doughnuts! There would definitely be one salad because if you are going to eat all that junk, you should have something to balance all that out. I would want popcorn. And an espresso machine… to have many, many cups of espresso coffee every morning! (Laughs)
Splitsvilla X2 premieres on August 16 at 7pm on MTV