Strong women characters are necessary: Parno Mittra
The actor speaks on 'Urojahaj' and working with Buddhadeb Dasgupta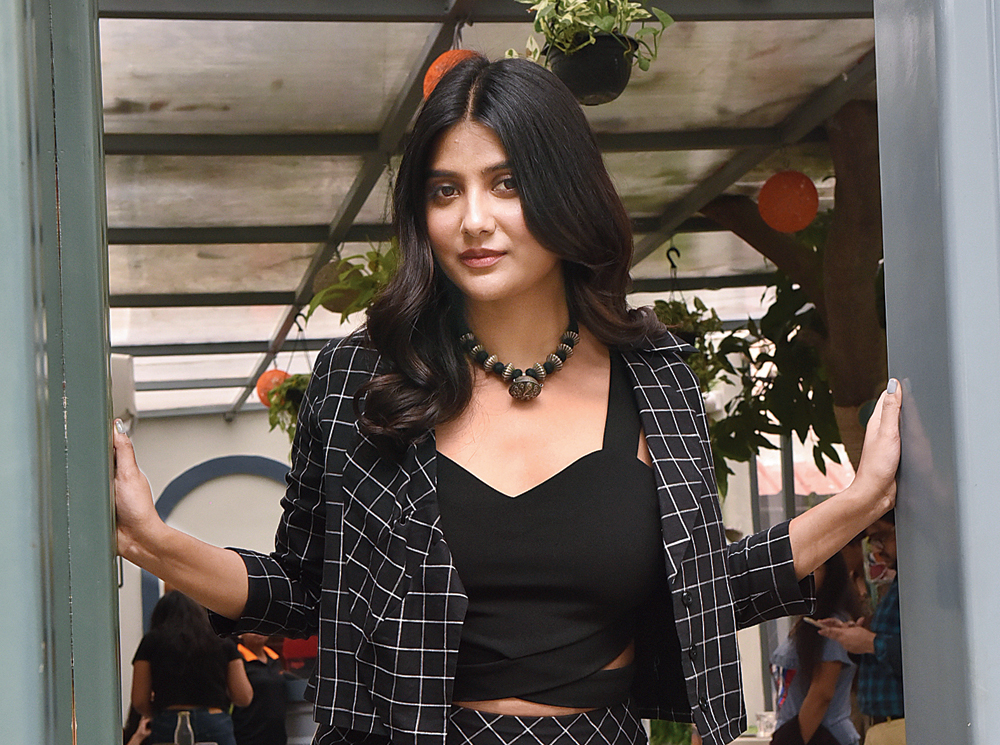 Parno Mittra at Marbella's in Calcutta
Picture: Rashbehari Das
---
Published 13.12.19, 01:58 PM
|
---
She has always excelled in playing this super urban, chic girl. For Apur Panchali, Kaushik Ganguly found an Ashima in Parno Mittra. Ashima's world revolved around her husband and she was madly in love with him. The simplicity and innocence of Ashima was reflected in Parno's eyes. Parno's character Kajol — "a village girl who loves her husband" — in Buddhadeb Dasgupta's film Urojahaj reminds one of Ashima. The Telegraph chats with Parno...
You recently watched Marriage Story and loved it!
It is beautiful. Adam Driver and Scarlett Johansson are amazing. After a long time I saw Scarlett come up with such an outstanding performance. I was in love with Adam Driver since I watched the show Girls. He is a fantastic actor. My fave scene is the one when they both fight and the ugliness comes out and he breaks down. It happens in relationships… people do say certain hard-hitting things… but then just because you don't want to live together does not mean you erase the person from your life. I love the way it was treated emotionally.
And you loved the first episode of Modern Love…
It was so overwhelming… this person cares for another one unconditionally… it is so difficult to find people who are caring, honest and kind to you. We all wish for a person like this.
Talking about stars like Scarlett getting to play amazing roles, would you like to see more strong women characters being written in Bengali cinema?
Yes. When I had started off in films, people experimented more with women characters. There were more interesting female characters then. I was a part of some great films myself. I played this great character called Ritika in Bedroom. It remains one of my faves that I have played. She was unapologetic and strong... someone who does not give a f**k. I actually could relate to her a lot. Of course directors like Mainak Bhaumik, Kaushik Ganguly and Arindam Sil have strong women characters in their films. But we need more films where the characters resonate with the audience. Maybe one of the reasons why we don't see so many strong women characters is because of the surfeit of thrillers, detective films now… somehow things are being driven by commercial considerations. It has become this box-office game. We have such good actors here, but nobody wants to experiment with them.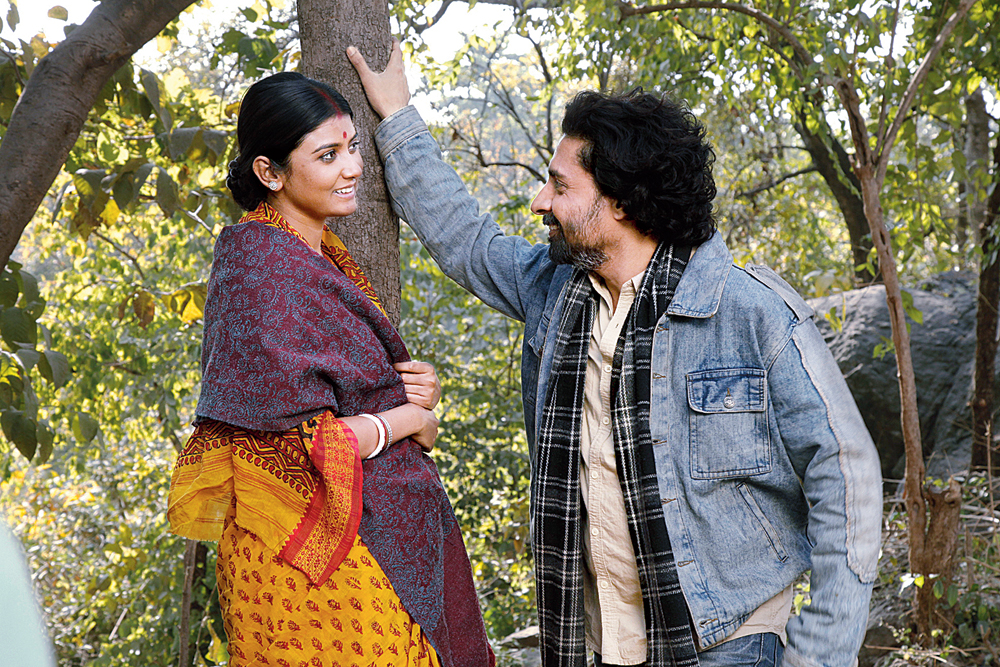 Do you find more options on the web?
Outside Calcutta, people are experimenting with great content and women characters… like Zoya Akhtar's Made In Heaven. There are flawed characters but you love them… that's what human beings are like. We need more writers here and the way they write, they need to up their game. I would like to direct in the future… but nobody's taking me seriously! I still have time though (smiles).
What kind of films would you like to direct?!
Fun films, most likely a chick flick.
Why did you do Urojahaj?
For Buddhadeb Dasgupta! The name was enough for me. I have never seen anybody so passionate. I just wanted to work with him. The experience was fabulous, I will always remember it. He does not shoot like everybody else. His style of shooting is very different. He comes up with ideas during a shoot. Everything has to be co-ordinated (for sequences). There was massive co-ordination required. The shots are beautiful… a lot of hard work has gone into making them. He is a perfectionist and puts in so much effort. I would just watch him.
Tell us about your character in Urojahaj…
I play a housewife... her husband is a garage mechanic. They are satisfied in their own world. She looks up to her husband. She is a simple, nice, village girl. The film is about this guy who is a dreamer. He dreams of flying, and then he finds an old fighter plane… he dreams of flying it one day. And he thinks that he can make it fly. But the society is against it.
What were your dreams?
I wanted to be an actress only.
What are your goals now?
I want to get into social service. That is what I am focusing on right now.
Do you wish to see anything change in the film industry here?
I just hope people start writing interesting roles for us women. I did Raj's film (Dharma Juddho), and playing Shabnam was very satisfying. I got a character I could do so much with. That's what an actor wants. I had so much to do, it is such a beautiful character. I feel really confident about this one.
See, all these years no one made a female sleuth film. Finally when Mitin Mashi did so well and people loved the film it made me really happy. So that means there is an audience to accept strong female protagonists and hence more of them should be made.
Can cinema bring about change?
Cinema reflects reality. It can give out a message but I am not sure how much of an impact it might have on the audience. In India, people go to the theatres to enjoy… many see cinema as a source of entertainment.
You are now acting in a television show. Why go back to television?
An actor should act, not spend most of the year networking and looking for jobs. With television I get to act every other day.
What was the toughest thing that you had to do for Urojahaj?
To find a loo. We had to drive a long way to reach a house that has a loo.