Specific themes for specific characters in Torbaaz
'We had created a huge scale for Jal which made the international community take notice and this time we have gone a notch further to match the epic visuals of the film' — Bickram Ghosh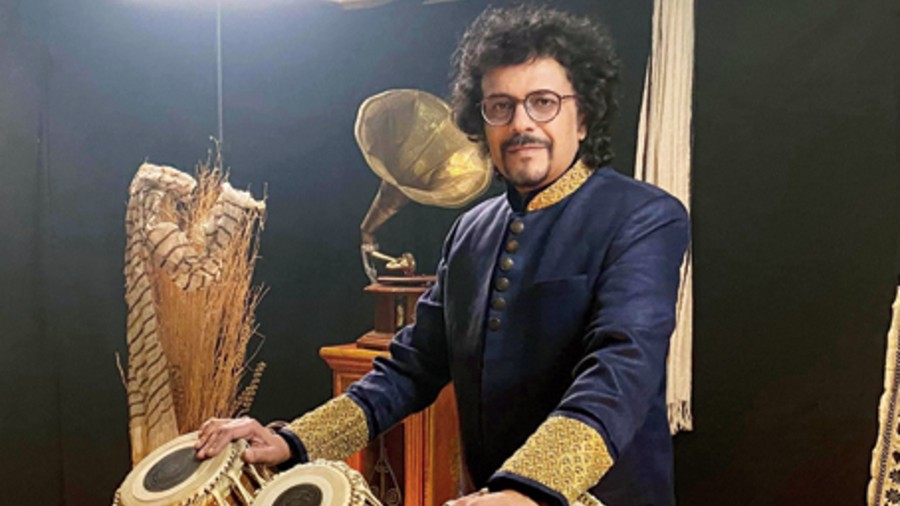 ---
---
On Monday, Bickram Ghosh took a flight to Chandigarh from Calcutta to shoot for the last lap of Girish Malik's Band of Maharajas. "I felt like I'm in a science fiction movie at the airport," smiles Bickram. Incidentally, Bickram is excited about another Girish Malik film, Torbaaz, starring Sanjay Dutt, where he has scored the music. A chat with Bickram Ghosh..
Torbaaz streams on Netflix in a few days.
I'm really excited! This is my second film with Girish Malik as a music composer. For his first one (Jal) Sonu Nigam and I won an Oscar contention! That film literally changed my career as a music composer due to the contention. Years back there was talk of my scoring for Rajkumar Hirani's mega hit Munna Bhai MBBS but that didn't materialise. But now after almost 20 years I'm scoring for a Sanjay Dutt-starrer! Life comes full circle in its own time I guess!
What does this release on Netflix mean for you?
I'm actually glad that it's releasing on Netflix. The reach of Netflix is humongous and I think many more people will see the film because of the accessibility of the OTT platform. The movie streams on December 11.
What was your first reaction when you got to know that you'll be scoring for Torbaaz?
Of course I was elated. This is a huge commercial venture and the scale of the film is epic. Girishbhai and I are a special combo. We have wonderful chemistry as artistes. I'm scoring for his third, which is Band of Maharajas where I'm acting as well.
When did you start work on the project?
I started work almost a year back. Most of the work was done during the pandemic. Girishbhai and I found a way to work remotely, which worked very smoothly. I would send him each day's work and he would give his point of view.
What was Girish's brief to you?
He's very clear about what he wants. He wanted an epic scale and an Afghan sound. I've used tons of live instruments like oudh, sanj, darbouka, cellos, double bass, a variety of wind instruments, frame drums etc. The programming arrangements are by Sayan Ganguly. The exotic locations needed an exotic sound and the audience will hear this scale of sound soon. We had created a huge scale for Jal, which made the international community take notice and this time we have gone a notch further to match the epic visuals. We've done all this from my studio in Calcutta.

Since the film is set in the refugee camps of Afghanistan, did you create the score keeping in mind the place, culture, its people, ethos?
Absolutely. I specialise in scoring music according to the cultural milieu shown in a film. I love doing that. It gives me a challenge, especially if it's a culture that I'm unfamiliar with. I have to research sounds and also get a feel of the cultural ethos of the people of that land. That is such a pleasure and honour to know that. It is one of my great passions to know cultures.
In Torbaaz I had to understand the people, their mindset and the sounds that envelop their lives.
It's a learning process to get the inflections on the percussion instruments too. Those tiny nuances are integral to the culture. Percussion often imitated speech and hence the language of a place. You have to "hear" the accent right.
What kind of research work did you do for this one?
Luckily Girishbhai too understands cultures and has a passion for detail. Since he shot the film in the locales it's set in, he had first-hand knowledge of their habits, speech and cultural ethos. He described it to me in detail.
I also looked up instruments and sounds. There is a Bengali boy Neel who specialises in Middle Eastern instruments. So I didn't have to look far. I listened to a fair bit of the sounds of the land and we were able to replicate them.
Describe the music of Torbaaz.
The music veers from soft and playful Afghan-style melodies and instrumentation to big drums and string sections with horns for fight sequences.
I think the children's cricket sequences are the best as I've so much fun scoring for these. I've often used rhythmic patterns of seven for these to bring out the playfulness.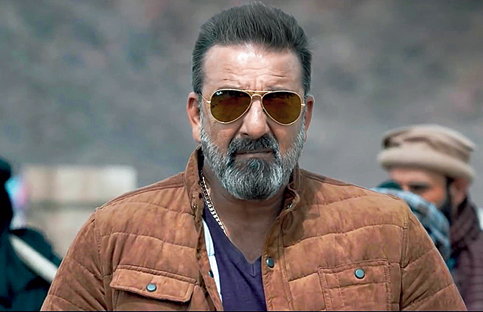 Did you have specific themes for specific characters?
Yes absolutely. The terrorists have a dark theme on cellos and contrabass which runs through the film. The children have their own theme scored on sanj, oudh and Middle Eastern percussions. Then there's Sanjay Dutt's character which has a theme too.
How does the music complement the visuals?
When the camera veers to epic mode covering huge landscapes, the music soars. When the visuals are intimate and character-driven, the sounds switch to individual Afghan instruments.
What was your takeaway from the Torbaaz experience?
I realised that I can create scores of epic scale which I haven't done much of. I also thoroughly enjoyed scoring with a particular cultural ethos in mind.
The director and you go back a long way.
We have known each other for a decade now. Girishbhai had heard my albums like Kingdom of Rhythm, Rhythmscape and Beyond Rhythmscape, found my number and contacted me to score for Jal. We spent many wonderful times together with Sonubhai (Nigam) during the scoring of Jal. We even went to LA together and stayed in Sonubhai's house there in 2015 to campaign for the Oscars.
Besides Jal, Girishbhai also directed my Vande Mataram video in 2012, which won a Global Indian Music Academy award (GIMA). It was one of the biggest musical projects of our times featuring 22 of India's top artistes. Then we spent some memorable times together last year shooting for Band of Maharajas in Punjab, Manali and Rohtang Pass.
He convinced me to come back to the silver screen after 15 years and this time in Hindi. I have a very interesting role of an Afghan musician who stands up against terrorists. I've even scored a song in that film.
What are your forthcoming projects?
Scoring and acting in Girish Malik's Band of Maharajas, scoring for Arindam Sil's Hindi project. Subhrajit Mitra's tribute to the Apu trilogy in black-and-white, Avijatrik, is ready.
I'm working on Dhrubo Banerjee's period epic Golondaaj. I'm also scoring for Subhrajit Mitra's next two films — Mayamrigaya and Aranyak. I've almost completed Arindam Sil's Maayakumari and completed composing the songs for Arindam's Tirandaaj Shabor.
For albums, I've worked as creative director on another musical magnum opus called Raag, which involves the entire gamut of India's artistes. I'm working on a gorgeous album with Hariharanji where he's singing to my music. I'm working on a new Rhythmscape album too.
I'm collaborating on a rap album with Ranveer Singh's music label IncInk which involves some brilliant rappers. Also, I've recorded 15 shows digitally in auditoriums for the America-based company Play Good Music.