The Master's Son
At some point nostalgia overpowers chronology; random memories pour out of Sandip, who is otherwise a man of few words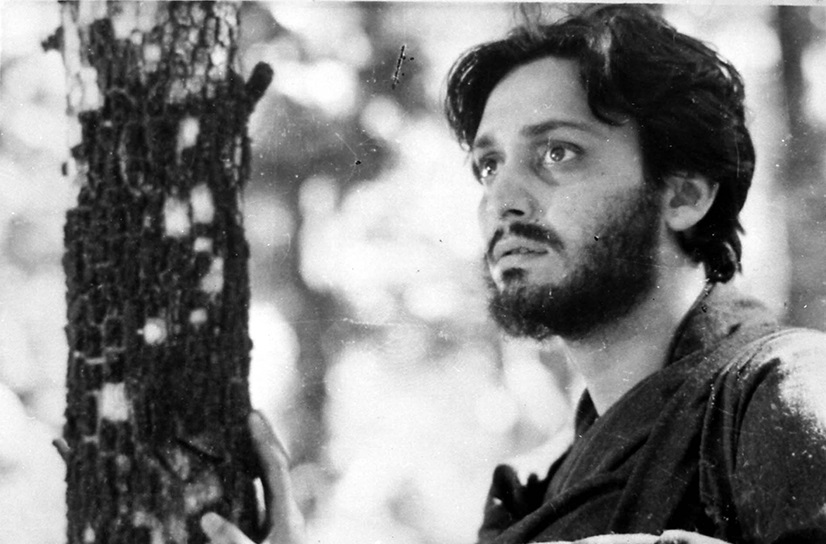 ---
---
The outdoor shooting for Ashani Sanket was underway in Bolpur. It was 1973. Technicians were slowly pushing a trolley with a camera mounted on it. Behind the camera was Satyajit Ray. Once the shot was done, the director discovered that Soumitra Chatterjee, who was playing the lead, was among those pushing the trolley.
Sandip Ray, filmmaker and Satyajit Ray's son, recounts the incident to The Telegraph as the 85-year-old actor lies in a labyrinth of ailments and has anxious fans all across on tenterhooks. Chatterjee had resumed shooting recently but then was suddenly accosted by, among other ailments, a coronavirus infliction.
Sandip has known the veteran actor for many years — Chatterjee has worked in 14 of Satyajit Ray-films — and has a richness of memories of "Soumitra kaku". He says, "Ashani Sanket was also the film in which I first worked as a still photographer and got to see first-hand how seriously Soumitra Chatterjee used to get involved in a film. In fact, while shooting for this particular film he used to maintain a diary."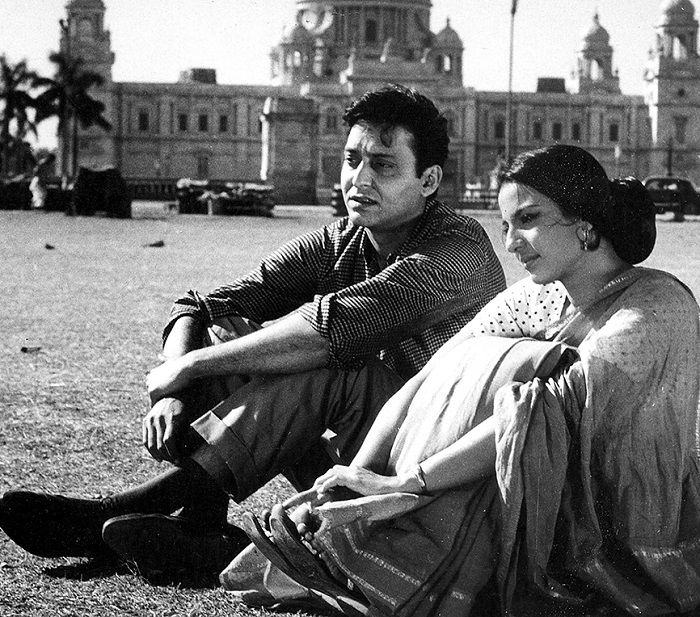 Under Ray's direction, Chatterjee acted in a slew of roles, beginning with Apu in Apur Sansar (1959), a young man whose burning passion is to write a novel partially based on his own life, to Proshanta, a mentally ill middle-aged man in Shakha Proshakha (1990). "You name it, and he's done it all," says Sandip. He continues to list, "A Sikh driver in Abhijan, a coward in Kapurush, a teacher in Hirak Rajar Deshe, a pseudo patriot in Ghare Baire, a doctor in Ganashatru, and above all, a sleuth in Sonar Kella… He's an extraordinary character actor, and that is how I regard him rather than as a star or that sort of thing."
Chatterjee has often described his relationship with Ray Sr as that of a son with his father. He has also never been coy in acknowledging that his sense and sensibilities were greatly shaped by the master director. "Perseverance," says Sandip, "is something one can learn from him." He goes on, "I've heard that in the beginning he had a very low voice. But over the years he worked on his vocal range so doggedly that now he is regarded as one of the best reciters of Bengali poetry."
At some point nostalgia overpowers chronology. Random memories pour out of Sandip, who is otherwise a man of few words. That time when Sandip had a peek into Chatterjee's copy of a script. He says, "I can't remember which film it was, but it was full of handwritten notes. Every minute detail of voice modulation, pause, look, movement and what-not was in there."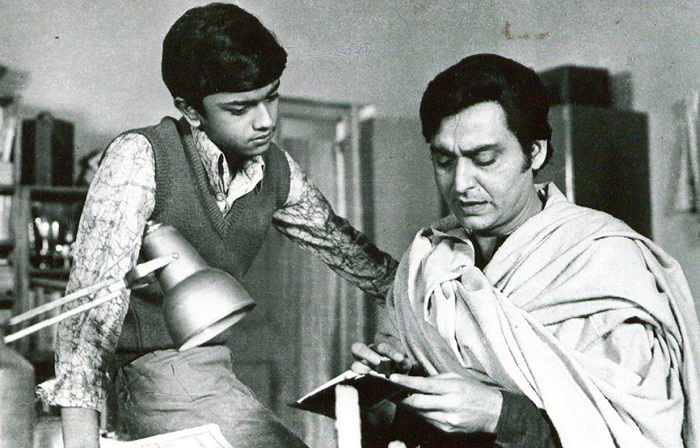 Talk of handwritten notes leads Sandip up another alley. It seems Chatterjee had to change his handwriting to get into the skin of the character of Amal in Ray's Charulata. Ray had helped Chatterjee understand the evolution of the Bengali script during the shooting of this 1964 classic based on Rabindranath Tagore's Nastanirh. Sandip says, "There were scenes where Soumitra kaku is seen writing. Under Baba's tutelage, he used to practise writing in that particular hand. And eventually, he developed such a command over it that it became his own."
Chatterjee also acted in Ghare Baire, which too was based on Tagore's novel of the same name. In this film, Chatterjee, who plays the antagonist, had to deliver a long and impassioned speech. Says Sandip Ray, "We used to dub almost everything at that time as none of the studios were sound-proof. For this particular speech, I saw Soumitra kaku doing the dubbing and getting it right in one take." He pauses and adds, "Those were what we call… moments."
From being a Ray protégé, over the years Chatterjee became a member of the Ray family. There was a time when Ray was bringing out the Bengali children's magazine Sandesh, while Soumitra was editing Ekkhon, a literary magazine. Says Sandip, "Those days our living room swirled with discussions on literature and narrative styles and grammar and whathaveyou."
Sandip admits that though he'd been assisting Ray in direction since the shooting of Joy Baba Felunath (1979), directing Chatterjee on the sets of Uttaran in 1994 made him nervous.
Uttaran was actually Ray's project, but he couldn't complete it. Two years after his death, Sandip picked up the orphan project. He says, "My nervousness faded the very first day of shooting. Soumitra kaku was such an adjusting person that things went smoothly. He was essentially a director's actor and remains one."