Soumitra jethu and Madhabi di have always been my dream screen pair: Bidipta Chakraborty
'And I was pretty excited to work with them again'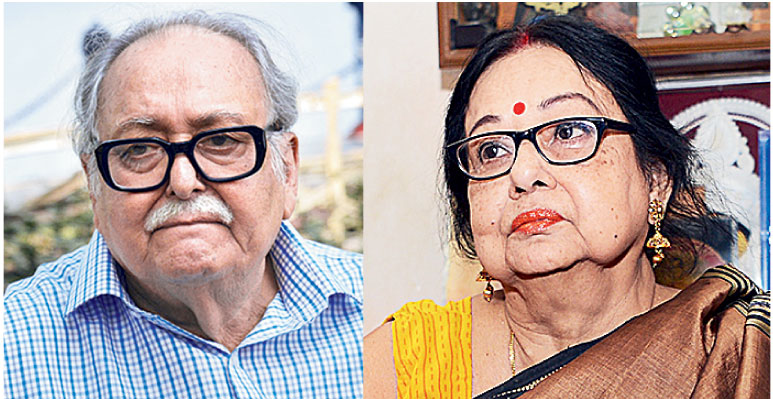 ---
---
O Diggajbabu, what are you thinking?" asks Charu, gently swaying in a swing. "I'm just thinking about writing," replies Amal. "I'll make you a notebook... whatever you write stays in that notebook. It's not to be published," says Charu, giving Amal a notebook, which he immediately puts to use.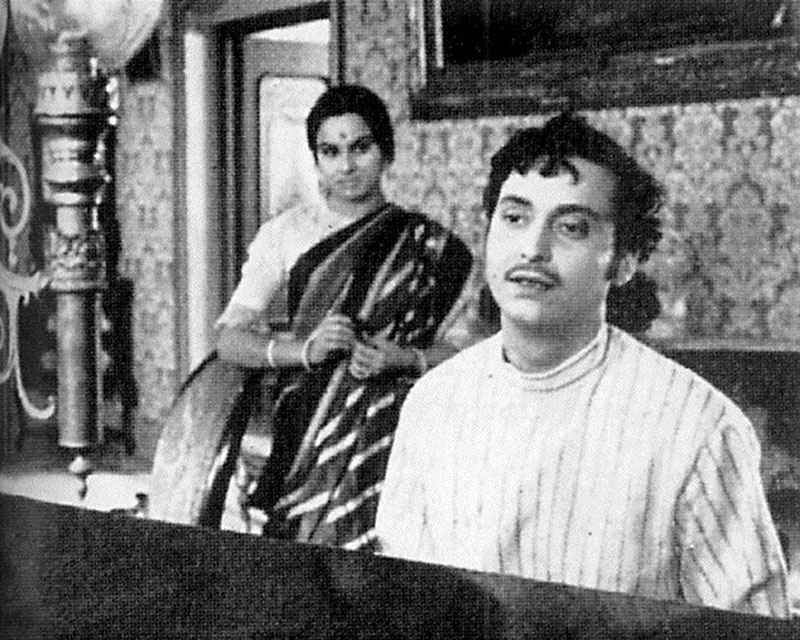 This scene (from Satyajit Ray's Charulata) has a special place in my heart since my childhood. That was the first film I watched where Soumitra Chatterjee and Madhabi Mukherjee pair up. Ray's much-acclaimed treatment of Amal and Charu's relationship ushered in a new definition of friendship, dependence and love, for generations of Bengalis, me being no exception to that.
Since then, Soumitra and Madhabi have been the celluloid pair of my dreams. Another instance I remember is the stubborn love of Hashi and Soumen in Harisadhan Dasgupta's Eki Onge Eto Rup. Not a lot of Bengalis are familiar with this film, I'm afraid. But the relevance of its modern outlook even today, and the timeless portrayal by Soumitra and Madhabi still remain a lesson in acting for me.
The first time I got to work with Soumitra jethu was in Goutam Ghose's Abar Aranye. All those conversations with him, spanning literature, cinema to theatre and, of course, music, are memories that I will treasure forever. Soumitra jethu grew fond of my singing since then. While shooting for Borunbabur Bondhu, I would blush every time he would admire my way of singing and wonder how I sang Tagore the way I do.
In 2018, he was awarded "France's highest civilian award, Legion of Honour". I was working with him in a TV serial around the time. On receiving the news, I touched his feet and asked him how he felt about the news. Maintaining his inherent insouciance, he replied, "No big deal, but it's not a bad feeling either!"
In the world of cinephiles and film enthusiasts, there has always been a buzz about the auteurs and their muses. The list consists of Kurosawa and Toshiro Mifune, Godard and Jean-Paul Belmondo, and, of course, Ray and Soumitra. And sometimes I still cannot wrap my head around the fact that I often get to share an evening snack of muri and shingara with this colossal human being.
I worked with Madhabidi for the first time in television. While working together in several serials and often sharing the same make-up room, I ended up knowing a very different side to the veteran — staying awake night after night while waiting through slow hours for the shots to happen, to not complain, and persevere with grace — all of this I learnt from Madhabidi.
And then there were the stories! Listening to her experiences — from working with the likes of Mrinal Sen, Satyajit Ray and Ritwik Ghatak — was an experience in itself for me.
I got to know what kind of a director Harisadhan Dasgupta was from her, and how prim and proper his ways were. Sticking to his Anglicised disposition, Harisadhan would always announce the lunch break at shoots just when the clock would strike 1.30pm, irrespective of the state of filming on any given day. A long table would be laid outside the studio. How peeved Harisadhan would get whenever he noticed that the table wasn't covered with a white cloth, or that the napkins were not neatly laid out beside the dishes. Madhabidi had all those stories to share.
Needless to say, I was pretty excited to get to work again with both of them in Anikda's (Dutta) film Borunbabur Bondhu. My dream pair plays my parents-in-law in this film.
It was not just about the joy of sharing screen time with them, but it was also about getting enriched by their company and that kept me really excited.
Coming to Anikda, I have always admired him as a director. And I admire the man because of his sense of humour. You know, we have almost forgotten how to laugh at ourselves these days. It is only obvious that any actor would look forward to working with a director of his calibre, whose wit gets reflected in all his films.
In Borunbabur Bondhu, I play a character called Raka. She is Borunbabu's eldest daughter-in-law. She often sings a little. And when Anikda said that I would have to record the songs that Raka sings in this film, I was really happy. It was definitely a very special incentive for me.
All of these memories and moments of joy make Borunbabur Bondhu a really special film for me.