Shot stunningly, Bard Of Blood — despite a few bumps — is worth a watch
Bard of Blood drops on Netflix this Friday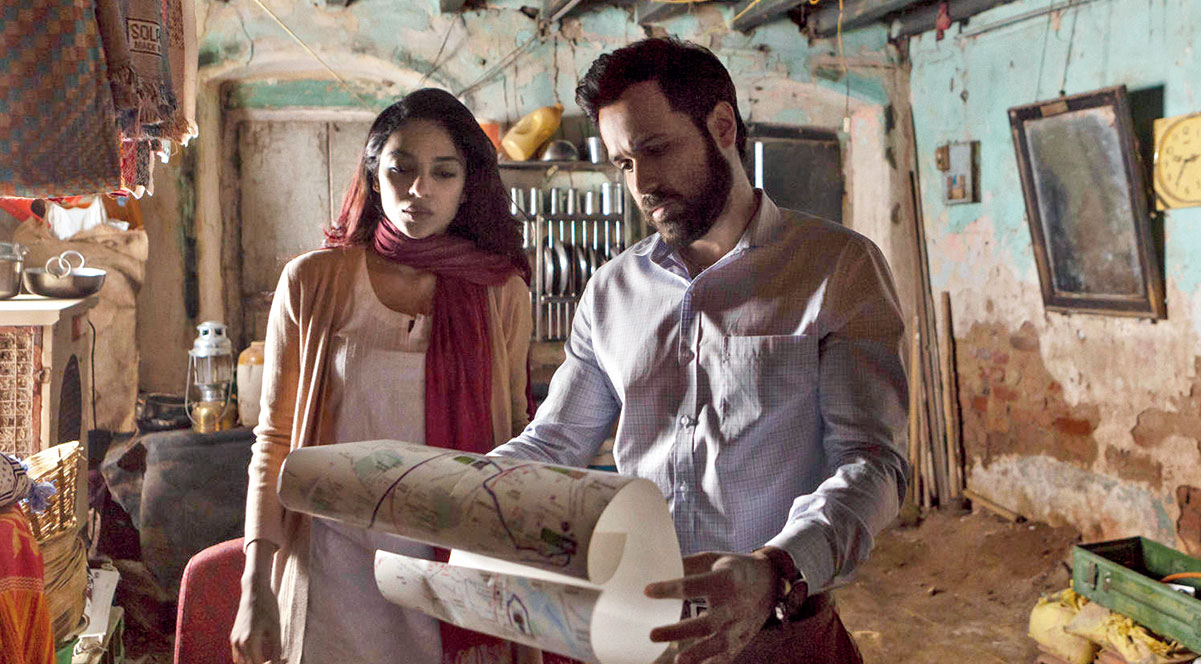 A scene from Bard of Blood
(Netflix)
---
Calcutta
|
Published 25.09.19, 04:50 PM
|
---
I'll never pause again, never stand still...

Till either death closed these eyes of mine or fortune given me measure of revenge
— William Shakespeare
The bard's indelible words in Henry VI, Part III play out early in Bard of Blood, a seven-part web series based on the eponymous novel. Written in 2015 by debutant author Bilal Siddiqi, then a 20-year-old still studying in college, Bard of Blood was largely a racy spy thriller, penned cinematically enough to render itself to being effectively edgy on screen, whether big or small. Four years later, it's making its way to Netflix this weekend, produced by Shah Rukh Khan's Red Chillies Entertainment. We have had access to all seven episodes of the show ahead of its premiere. Our verdict? Despite a few bumps here and there and a plot and premise that often feels convenient and contrived, Bard of Blood — with Emraan Hashmi leading a stellar cast — is worth a watch. Well, almost.
Meshing the diabolical worlds of espionage and subcontinental politics and tempering it with a human story, Bard of Blood puts Emraan's Kabir Anand at the front and centre of the action. A former RAW agent, forced to bow out of the field after being accused of being indirectly responsible for his partner Vikramjeet's (Sohum Shah) death while on duty in Balochistan, Kabir — codenamed Adonis — currently teaches Shakespeare. He lives under the radar, drives a nondescript car and even years later, carries the burden of Vikramjeet's death. He tries to lessen his guilt by spending time with Vikramjeet's wife and son, the only family that he can call his own.
Kabir is yanked out of his ensconced world by the capture of four Indian agents by the Taliban in Balochistan. Pakistani intelligence — referred to as ISA here — is hand in glove with the Taliban, even as it double deals its way into thwarting the decades-long battle fought by the Balochis for freedom against Pakistani occupation and oppression.
The murder of a key character sets things in motion, with Kabir finding himself heading an unsanctioned rescue mission that takes him and his team — greenhorn Isha Khanna (Sobhita Dhulipala) and disgruntled veteran Veer (Viineet Kumar), who's been stationed in Balochistan for years and long forgotten by the agency — deep into the strife-torn Balochi terrains of Quetta and Kech. Even as Kabir and Co. try to secure the release of the agents — negotiating and often fighting their way through enemies known and unknown —ghosts from Kabir's past rear their ugly heads every now and then, impeding his mission but also taking him one step closer to the mystery of Vikramjeet's death.
Directed by Calcutta boy Ribhu Dasgupta — the man who helmed the Amitabh Bachchan-Vidya Balan-Nawazuddin Siddiqui thriller TE3N a few years ago — Bard of Blood is intended to be a slow-burn watch, but for an action-packed espionage thriller, it comes off as pretty inert in the first few episodes. Some clunky lines — like "Why dig up old graves?" "To bury my past once and for all" — and the taking-suspension-of-disbelief-too-far twists and turns set things back a bit.
However, things kick into top gear from the fourth episode with Jannat (Kirti Kulhari) stepping into the centre of the action. Jannat surges forward in a world where women are not supposed to have a voice, and it's her entry into the show that drives the narrative in a new direction. Kirti, best remembered as Falak from Pink, turns in an act both studied and spontaneous, her tender moments with one of the key characters in the show, both in the past and present, giving the show much of its emotional heft.
Jannat isn't a character one will find in the book and Bilal Siddiqi, who has adapted his written words for moving images, along with co-writer Mayank Tewari, brings about a slew of changes — characters to circumstances, motivations to modus operandi — to the series. While some of it — like Jannat's inclusion and the twist at the end of Episode 7 — work, not all of it is seamless, convincing or even necessary.
Unlike the book, some key characters are afforded sketchily etched back stories which prevent the viewer from investing wholly in their emotions and actions. Shakespeare, though clumsily used in parts, was an essential element of the book, earning Kabir the moniker 'Bard of Blood'. But save for a classroom scene early on and some references to the bard here and there, the show desists from including Shakespeare in the narrative.
Though the disclaimer at the beginning claims that Bard of Blood is "a fictional espionage thriller" and "does not claim or infer authenticity", the series gets much of its politics right, even if it sometimes stereotypes players and often casts a myopic eye on subcontinental strife.
The spot-on performances, though, make up for the show's faults. Mukkabaaz man Viineet Kumar is the pick of the lot, illustrating the humane side of a spy while Sobhita Dhulipala sinks her teeth into a largely underwritten role and still manages to make Isha memorable. Jaideep Ahlawat is at his sinister best as an ISA operative, driven more by personal greed than politics. Emraan Hashmi, bringing in both helpless vulnerability and steely grit, proves once again why he's such an underrated actor, making Kabir Anand a man with faults and foibles and a refreshing change from 'superhero' super-agents like Ethan Hunt and Tiger.
But the real hero of Bard of Blood is its frames. Ladakh and some parts of Rajasthan may be passed off for Balochistan, but Chirantan Das's superlative camerawork ensures that the dusty golden-brown terrains, alluring yet distant and uninviting, become almost a character itself. The action, clean and simple and not relying on major set pieces, is also well done.
Bard of Blood follows a familiar, and sometimes formulaic, espionage thriller template that nevertheless has enough hooks to keep one engaged. More than anything else, this is a human story about the dream for freedom and one's unending journey towards it. Or as the bard said... Having my freedom, boast of nothing else. But that I was a journeyman to grief.