'Shooting action is Disneyland for anyone who's passionate about it' — Sidharth Anand on directing War
Director Siddharth Anand on War, directing Hrithik Roshan and Tiger Shroff and why he loves shooting action films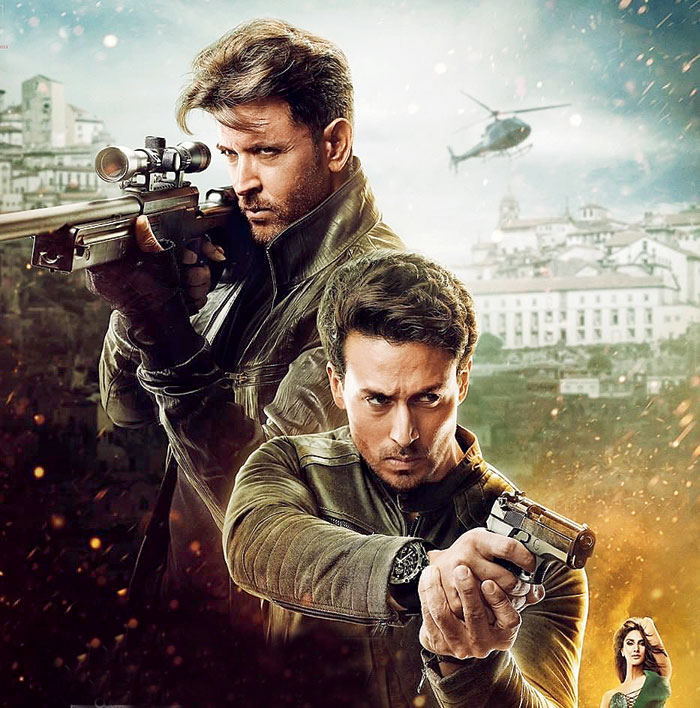 ---
Published 02.10.19, 02:05 PM
|
---
Director Siddharth Anand on War, directing Hrithik Roshan and Tiger Shroff and why he loves shooting action films.
What are the pressures like when you're delivering a tentpole film for the year?
I think I'm used to it. Fortunately, for me, I've always worked with actors who are at their peak. When I was making romantic comedies, they would be the biggest and most expensive at that point in time. When I made Bang Bang (2014), it was the biggest action film of its time. And now, War. So, I've got used to it and have never felt the pressure somehow. I should feel it but I think it's destiny— if the film has to do well, it will.
You already have a working relationship with Hrithik Roshan. What was it like to work with Tiger Shroff?
I had already interacted with Tiger because we were doing Rambo earlier. From whatever little we did together, I knew that he was really focused and someone who has no other passion apart from getting on set. If he's not on set, there are only two places he can be — either at home or the gym. He has no hobbies, no vices or indulgences, he doesn't care about money, luxury or fame. All he cares about are his acting, his action and his dance. Films are everything for him, which makes him very attractive to filmmakers because he's there anytime you want him. It's strange because he's pushed me as a filmmaker rather than the other way around. 
How did he push you?
This is the kind of film where no filmmaker would go with Tiger as his first choice, because he's needed more as an actor than a star. I needed a rock-solid performer who could stand tall in front of someone like Hrithik, because Hrithik can crush his co-stars with his performances. When he's on screen, you don't tend to look anywhere else. And Tiger, to be frank, is known more for his action, his dance and his star quality... not for his performances. But because I knew Tiger, I knew he was hungry and he really pushed me. We would do multiple readings of each scene before we actually went on the floors. It went to a point where he would message me after I'd come home from office saying, 'Can I come over now?' There was no way I could refuse because I live right next door. So, he'd land up at my house. I've even put up pictures of him on Instagram, sitting at my dining table and reading.  
What were their interactions like given Tiger is such a Hrithik fanboy? Was it easy for him to stop being an awe of Hrithik?
No, I don't think he's stopped being in awe of Hrithik. Hrithik has a personality where you have no choice but to stop doing whatever you are doing and notice him. There's something about him that makes you realise he's not like us, that he's someone special. There are very few stars who bring out that feeling in you. There's Mr (Amitabh) Bachchan, of course. And you can't help noticing when Sanjay Dutt walks into a room — you can't imagine him doing a desk job, he was born to be a superstar. Some people have that vibe, which Hrithik Roshan does. So, I don't think the fanboy moments will ever go away and not for me either. There's just so much love and respect for him that I'm always worried about doing justice to his personality in my films.
As a director, how do you stop being a fanboy when you go on set?
On set, I'm very dispassionate. It's also, I think, what Hrithik respects about me. We were on our way back from Phuket after shooting the first schedule of Bang Bang and while we were waiting for our flight, he told me how similar he finds my style of filmmaking to his father's (Rakesh Roshan). He said I was as stubborn as his father when it came to what I wanted. Hrithik, in his head, is half a filmmaker himself... he knows how a scene should be constructed. So, there are clashes sometimes because he has certain patterns that he sees in terms of how the film should turn out, while you as the filmmaker are very clear on what you want. He made me realise that I would effortlessly say 'Okay' to a take that he wanted and then ask for one more in the way I wanted. That way I'd have both for the call to be taken on the edit table. He liked the fact that I would never give in. 
You started your career with a series of fun, lighter romances and pivoted to action with Bang Bang. Was that an easy transition?
Honestly, I never thought of doing action films ever. Fox Star (Studios) came to me with the option of remaking Knight and Day and (500) Days of Summer. I started working on (500) Days because it was right up my alley, but suddenly Knight And Day took shape and became Bang Bang, while the other never happened. The transition was so smooth and effortless that I can't even recollect when it happened. Since then, I don't see myself doing anything else but action.
I used to write my own films, because there's a dearth of good writers and I've actually run out of good conflicts in love stories. I don't know what else in a love story can drive the drama — rich and poor, ideological differences, extramarital affairs, caste differences... everything has already been exploited. I've been dying to do a good love story with Hrithik because he hasn't done a good one in a long time but I just don't have a good story. I'd love to do it because it's so much fun, the process of making a love story is a party. 
Are action films a genre you gravitate towards as a viewer?
Now I do. I don't watch too many films though, it's something I'm trying to work on. I'm just obsessed with watching shows though, I find them more interesting than films these days. The quality of films across the world has really gone down, while the writing, performances and production design have become so good in shows. I can't seem to remember the last time I watched a film, English or Hindi. 
Is it fun to shoot an action film?
It's Disneyland for anyone who's passionate about it. It's a lot of effort and sweat and the process is long. The prep and pre-production on an action film is crazy. Let's take the bike chase in War, for example. It happens on one of the highest mountain peaks in Portugal. I was certain that I wanted a high-speed bike chase and this was on a mountain road that's curving and there are blindspots. If you skid, you fall off and it's all over. So, we needed to block and mark those roads. We had to first identify those locations, get permissions for it, get them blocked for those particular days, and then find a crew that could actually pull it off. It meant looking for riders across the world, and finding the right bikes and getting them tuned to the action director's specifications. Then, you bring all of them there and rehearse. You have to find the rigs with the right camera movements, prep with the chopper guy so he knows when he has to be in front and when he stays behind. You have to rehearse multiple times, and have PAs on every peak and corner so that nobody comes suddenly while they're riding. After all that, on the shoot day, you just pray that everything goes smoothly and the weather gods oblige. All of this goes into planning one two-minute action sequence.
Is the Rambo film with Tiger next?
Yes, right now I'm working on that. We're starting in October.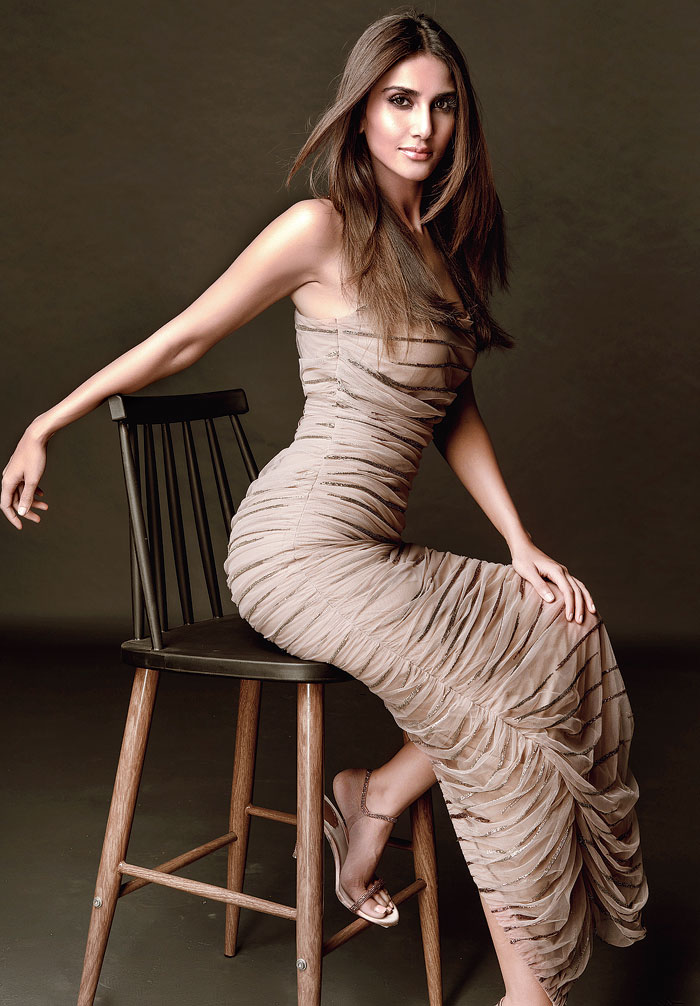 In demand:
Vaani Kapoor, who stars in War that's currently playing in cinemas, has bagged two big endorsements — a hair colour and a kitchen hardware brand — on the strength of her new film.
"Vaani, in War, has caught everyone's eyes. Brands are always looking at fresh, gorgeous faces with potential and Vaani is a good bet for them because her next is the much-awaited Shamshera, in which she has been paired opposite Ranbir Kapoor. With two big back-to-back films, Vaani is on the radar of brands because she will have great visibility with these big films," reveals an industry source.