Sci-fi, spirituality and mythology combine to make Cargo worth a watch
What works for the film is its inventive theme and treatment, though at a little short of two hours, the film overstays its welcome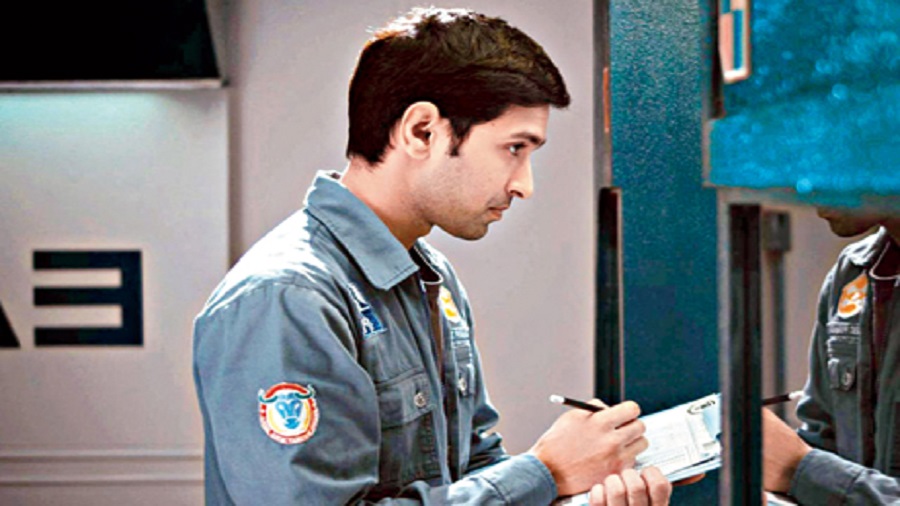 ---
---
Cargo is a rather strange beast (largely, in a good sort of way), and a wholly original one. Film-maker Arati Kadav fashions a mostly watchable science-fiction film that doesn't borrow from the West, but is indigenous and rooted in the Indian ethos, drawing from mythology and the concepts of rebirth and afterlife. It also features spaceships and hybrids and focuses on dystopia, even as it examines existentialism and the art of letting go.
The loneliness-in-space trope has been succinctly captured on film through the years, from the classic 2001: A Space Odyssey to the recent Ad Astra. Cargo, streaming on Netflix, uses this theme effectively, being closer in spirit to Duncan Jones's 2009 film Moon.
Set in the future, Kadav subverts the idea of good and evil by focusing on a legion of hybrids called 'homo-rakhsas', beings as sophisticated and smart, confused and complex as humans. As part of a peace treaty signed between humans and demons, a bunch of homo-rakhsas have been stationed in spaceships over decades, helping and healing the dead (referred to in the film's 'Post Death Transition Services' as 'Cargo') to transition into another life.
Prahastha (Vikrant Massey) is one such hybrid who has made Pushpak 634A his residence for one-third of a century. He doesn't age, but decades of doing a tough job in isolation has made Prahastha uptight, socially awkward and most notably, very lonely. Till his new assistant Yuvishka (Shweta Tripathi) arrives to shake things up a little and compel Prahastha to see life and death in a new light, and acknowledge the emotional baggage of the cargo he handles on a daily basis.
Cargo may deal with themes that seem heavy on the surface but what works for the film is its lightness of touch. Death is morbid, Prahastha's existentialism and his monotony of existence borders on the depressing, but the film will often make you chuckle, especially when it comes to the eclectic and often, eccentric 'cargo' that lands up at Prahastha's door. At one point, an entire wedding party, wiped off in a bus accident, insists on playing its band-baaja even after death. At another time, a dead magician doesn't want to let go before conjuring up a last trick or two.
What works for Cargo is its inventive theme and treatment, though at a little short of two hours, the film overstays its welcome. The scene hardly shifts from a single location and it's to the credit of actors like Vikrant Massey and Shweta Tripathi that one remains mostly invested in the film.
Spirituality is as much an element in Cargo as science-fiction is, and that makes Kadav an original and distinctive voice. The film is far from perfect, but in creating new ground in a genre that India hardly experiments with, it's a film worthy of applause.

I liked/ didn't like Cargo because... Tell t2@abp.in