Sai Paranjpye's 'Sparsh': A touching tale of love
The film, which released this month 40 years ago, is a very differently abled love story with vision, pun intended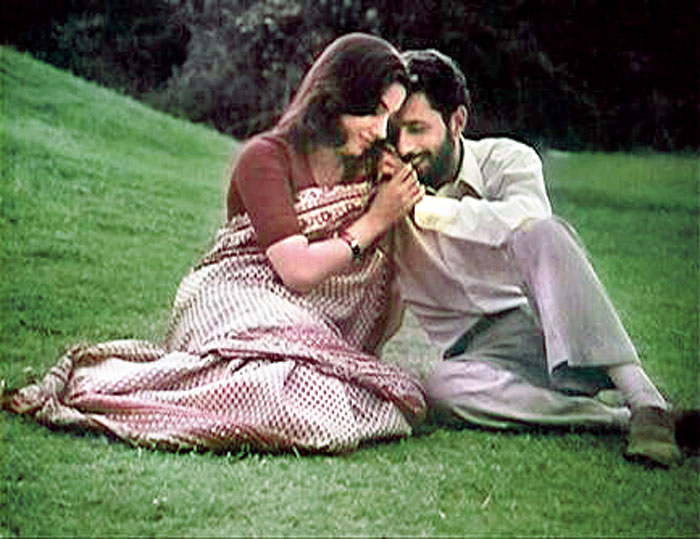 ---
---
Ek lavz aap jitni jaldi bhul jayen utna accha hoga. Bechara.
So says Aniruddh Parmar (Naseeruddin Shah), the principal of a residential school for visually challenged boys, to the accomplished Kavita Prasad (Shabana Azmi), who wants to help the "poor kids".
Sai Paranjpye's Sparsh (Touch), which released this month 40 years ago, is a very differently abled love story with vision, pun intended. With sure, deft touches, it draws Aniruddh and Kavita together into a quiet but passionate exploration of fragrance, touch and sound.
The discordant note is a realistic misunderstanding that cautions lovers everywhere to eschew assumptions. Aniruddh, self-made, self-reliant and touchy, assumes Kavita is sacrificing her youth and beauty at the altar of service and backs off. But his assumption is incorrect. For Kavita, who went into a shell after her untimely widowhood, Aniruddh is a charismatic, take-charge kind of a guy she loves. He happens to be visually challenged, and while aware of it, she does not see it as her excuse to wear a halo. Aniruddh, who has made self-reliance a religion for himself and his boys, has to learn that love means co-dependence, and this is true for everyone, sighted or otherwise.
But Sparsh is more than a love story. Woven within it is the wonderfully progressive school for the visually challenged, which Kavita enters, and becomes a part of. Forty years ago, when "visually challenged" and "inclusiveness" were not the buzzwords that they are now, Paranjpye makes a film that treats visually challenged schoolboys as spunky kids and not sad metaphors. Boys reading a Braille book or tracing a globe with raised contours, playing cricket with a ball like a rattle, chanting an impromptu rhyme on boring canteen food… these are moments of unalloyed joy. There is no exaggeration of the handicap or implied saintliness to manipulate the viewer's pity.
The film, like Aniruddh, shuns pity, realistically working towards ensuring empathy and respect for its characters. So, the only sighted boy in school feels hurt that the teacher (Kavita) pays him the least attention. So, Kavita chooses a sari, which she wants Aniruddh to like on her, by closing her eyes and feeling the fabric. So, Aniruddh's visually challenged friend (Om Puri), in an impassioned outburst of grief after his wife's death speaks of how her care made him dependent, ringing alarm bells inside Aniruddh's head.
Naseer and Shabana's performances will charm your socks off. So will the boys. The only weak link is Kavita's friend Manju (Sudha Chopra) who steps in and makes things right between Aniruddh and Kavita. Otherwise, Sparsh touches you subtly, imprinting itself forever.