Presenting a different take on classic Bengali tracks
DJ Skip and Cizzy have taken samples from old Bengali classics and presented them in a different way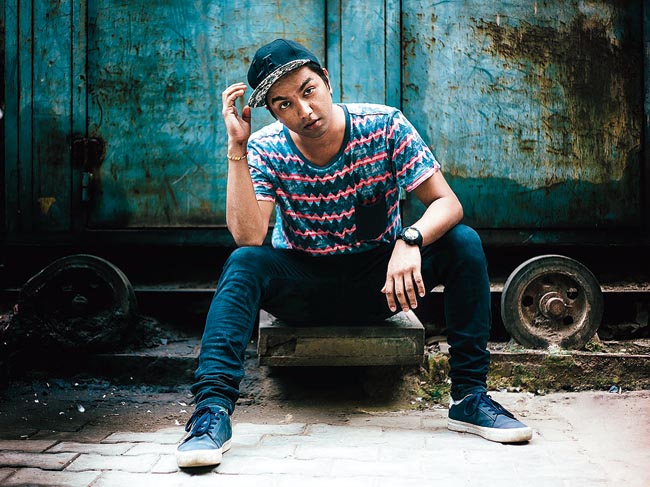 ---
---
We have always known that the works of Manna De, Aftab Ahmed, Sudhin Dasgupta are timeless. Delhi-based DJ Skip, aka Skipster, has decided to add his touch to their music. Released under Mr Babu Records (a new division of Hindusthan Records recently launched in Calcutta), Skip dropped a new EP called East Ended Play on which he has taken samples from old Bengali classics and presented them in a different way. The five-track EP also features Calcutta's own Cizzy, aka Rounok Chakraborty. We tune in.
DJ Skip
How long did it take you to put together East Ended Play?
I started last year. I was in Calcutta (he is based in Delhi) and Nishit Arora (partner at Mr Babu) got me in touch with Hindusthan Records. When I went there, I had the idea of sampling some of their songs and doing something with them. Riad Saha, the CEO of Hindusthan Records, was really appreciative and supportive. I made the beat for Change hobe puro scene (main track of the EP) really quickly; I actually made it at Topcat CCU (Topsia). We were just fiddling around and the basic idea was made with Tushar (Bagla, a local producer). So we sampled the track, made the beat and we were looking for a rapper for a long time. That's when Cizzy came on board and his contribution nailed the whole thing.
What inspired the name of the EP?
It's basically a play on 'extended play' or EP.
What made you sample some Bengali classics?
I am a part of a reality show called The Remix that's on Amazon Prime Video and I haven't been in touch with the Bollywood vibe for a while because I've been into hip-hop and underground stuff from abroad. But with that show I started searching for more Indian stuff and I got into sampling big time. Whenever I go to Calcutta, I head to Chandni Chowk to buy records. Once I went with Nishit to pick up some old Hindi records and from there I got into the whole thing. After seeing all the stuff there I went to Hindusthan Records and said I could do some crazy stuff because I've been doing it for long.
Was it challenging for you to blend Bengali classics with modern flavours?
No, I don't think so (laughs); this was fun. The challenge was to go through the whole catalogue to find the right tunes. The late J Dilla had some crazy stuff... back in the day and he would experiment, so when I heard these samples, his tracks came back to me.
Apart from the Bengali compositions on the EP, what else can listeners hear?
This is more of my take on classical recordings. What I have tried is to keep the soul of the songs alive. If you hear the guitar piece on the first track (Change hobe puro scene), it samples from Alingan alingan (by Aftab Ahmed). You will still get the vibe of the original song. If you hear Kotha chilo, it's got a sad and dark vibe. I'm trying to keep that vibe alive and basically put out what I felt and the emotions I went through when I heard the song. The beats are very modern but the samples are kept the way they were. None of them have been redubbed or "re-sung"; the original vibe is there. It's a mix of old and new where the new is very new and the old is very old.
Cizzy is on board for Change hobe puro scene. What do you like about his skills?
The flow man! He nailed it on the first go. The first demo that I got is the same as the recording. And the second verse came later. He's too good. The first time I heard it, I was like: "Bro!" Nishit actually sent me the recordings and we went through a lot of artistes and Cizzy's stuff really nailed it. It's fresh, it's got a different vibe… that's why I kept the vocals a little louder as well.
The EP has two sides, A and B…
We have released the EP like a vinyl while keeping in mind the idea of singles. In this case, Change hobe puro scene is the single, the main track. Side B contains the underground tracks, which are not really commercial tracks but more dark and instrumental. And Side A has the original tracks, an extended and a radio edit. DJs and rappers can put their craft to the radio edit version and show us what they got.
Will we see a part two to the EP?
I have actually made more music. There are many tracks from the same project. I was going through the different tracks… you might have a version two coming out. I can't say much but I will be playing them in my sets.
Is there anything else we can expect around East Ended Play?
There is a second video that we shot for Change hobe puro scene, which is not out. We decided to release the animated video instead. There's a small documentary as well and I don't know what's going to happen with that. There's a lot of footage.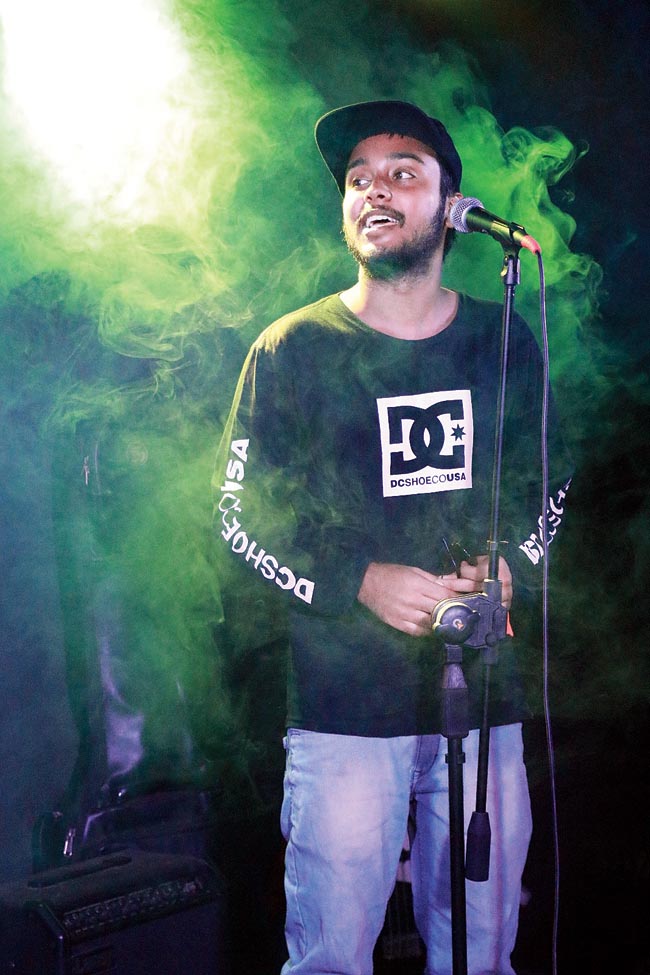 CIZZY
When you first heard Change hobe puro scene, what went through your mind?
I received a call from my good friend Nishit, and he told me about this record label (Mr Babu) that he is ideating with Hindusthan Records. When he told me that he wants me to be a part of it, I was really excited because of the many possibilities I could foresee. The countless number of historical records that we can revive with a modern-day touch. Nishit then sent me a few beats by DJ Skip. This specific beat had one of the best Bangla sample flips that I have heard till date. It sounded so fresh and I immediately knew what I had to write about.
How did the lyrics come to you?
As a writer I have always been keen on writing about everything that made me who I am. My city has played a major role in shaping me as an artiste. That's what I wanted to portray, but this time I had the intention of moving forward. All the negativities that surround us right now will be over if we just keep moving forward. So with a hope of a bright new day, I started penning Change hobey puro scene, kal asbe notun ek din.