Prem Geet 3 is an ordinary film with amazing visuals and music
Directed by Santosh Sen and Chhetan Gurung, the film is an Indo-Nepali collaboration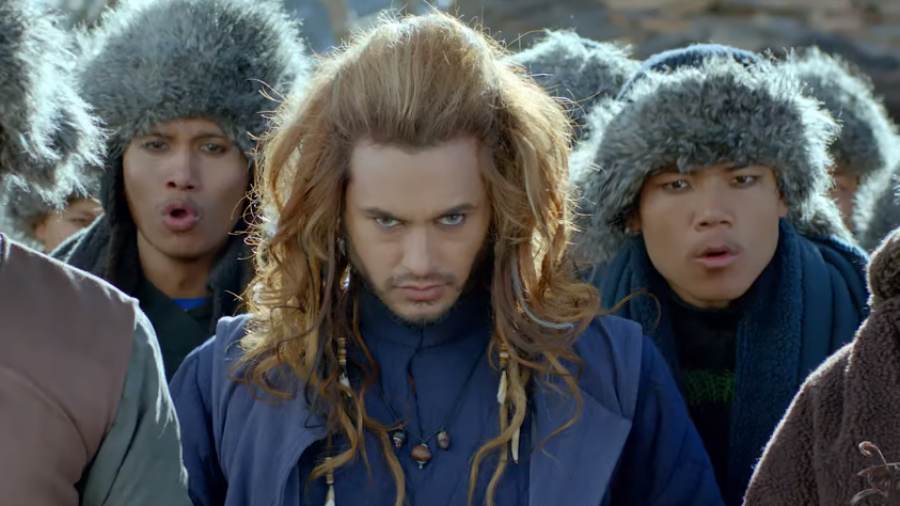 Pradeep Khadka as Prem in Prem Geet 3
IMDb
---
Calcutta
|
Published 26.09.22, 04:27 PM
|
---
Prem Geet 3 is the third installment in the Prem Geet series made originally in Nepali language. The third film, an Indo-Nepal collaboration, has been dubbed in Hindi and is the love story of Prem of the mighty Khazak kingdom of Nepal and Geet. Set in the beyuls of Himalayas, the action drama is directed by Santosh Sen and Chhetan Gurung. 
The plot
Prem Geet 3 follows the story of prince Prem (Pradeep Khadka) who belongs to the Khazak community in Nepal. He falls in love with Geet (Kristina Gurung) who belongs to an enemy kingdom. Their love blossoms in their childhood but they are separated by a turn of events. Luck brings them together many years later and Prem wins back the trust and love of Geet, but things take a turn when Prem's family learns about his feelings for Geet. 
An ordinary story
It's a plain, stale story with hardly any surprises in the narrative. While the screenplay is average, the cinematography is extraordinary. Rajesh Shreshtha and Purushottam Pradhan deserve a pat on the back for capturing the splendor of the foothills of the Himalayas. Amazing visual effects and soulful music are the lifeline of this film. The editing is sharp and keeps you engaged till the end. The Hindi dubbing is just right. 
The performances 
Lead actor Pradeep Khadka shines in the romantic and action scenes. Christina Gurung has done a good job and her chemistry with Pradeep is commendable. The supporting cast featuring Sunil Thapa, Shiv Shrestha, Mao Zedong and Manish Raut have done justice to their characters.
Soulful music 
The film's music is its biggest pillar of strength. The songs composed by Aslam Keyi, Kalyan Singh, Alish Karki and Pavandeep Rajan are getting views on YouTube. The lyrics penned by A.M. Turaz, Kumaar, Hari Shankar Sufi, Rajesh Kumar Shreshtha and Hark Saud strike a chord. Kabiraj Gahatraj has aptly choreographed the soulful tracks on screen. Amar Mohile's background score complements the narrative without being dramatic.