Pokemon Detective Pikachu: Human stars barely look like they have pulses
One hour and 44 minutes of Pikachu short-circuiting your brain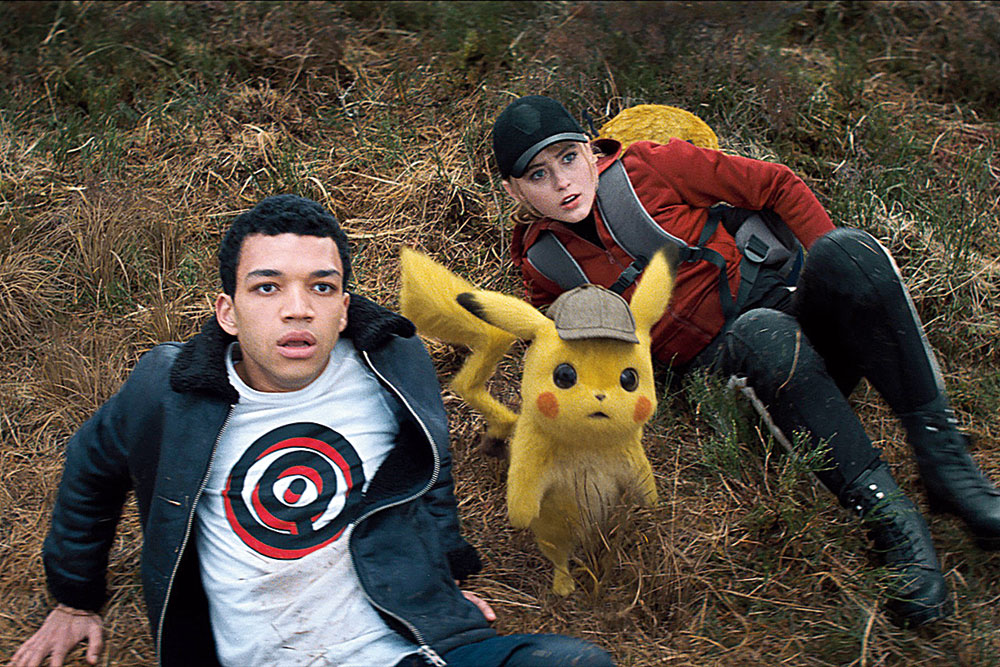 ---
---
Pokemon Detective Pikachu is the first feature to pivot on a pairing of animated characters from the Japanese merchandising juggernaut and real live actors. But why even bother? The human stars barely look like they have pulses. The plotting proceeds with the one-mission-then-the-next logic of a video game, and even the notion of film noir feels bogus. When we see a clip from a gangster picture on screen, it's the fake movie from Home Alone.
A video game is, in fact, what Detective Pikachu, directed by Rob Letterman, is based on, but its sense of cinematic history extends at least to the long-long-ago of 1988 and Who Framed Roger Rabbit, to which it owes what might be called a debt. Tim (Justice Smith) has a deep-seated dislike for Pokemon creatures, just as Bob Hoskins's private eye did for 'toons in Roger Rabbit. That aversion is tested when he teams up with Pikachu (voiced by Ryan Reynolds), his father's detecting partner, after the father appears to have been killed in an accident. (Pikachu became a gumshoe for Nintendo, but the character, as seen in other Pokemon adventures, is the cute little critter with rosy cheeks who causes storms of electricity.)
Detective Pikachu has amnesia, though. As if inviting the viewer to pick up a controller, he laments aloud that he can't solve his own mystery. He can, however, talk to Tim — everyone else simply hears "pika, pika" — in dialogue that sounds like Raymond Chandler filtered through the children's game of telephone.
Their stomping ground, Ryme City, incorporates elements of London, Tokyo and New York but makes them all look like their theme-park equivalents. The town is half paradise and half dystopia: Humans and Pokemon live side by side, even while gamblers egg on vicious Pokemon battles in the city's underworld and an unpaid journalism intern (Kathryn Newton), sick of listicles, snoops around for a story (okay, maybe that last part feels real).
The narrative seems designed to be followed by even those with the shortest attention spans; plot points get repeated in case you've decided to look down to send a text message. ("That must have been how Mewtwo escaped," Tim says of the movie's menacing catlike villain — right after a hologram has shown us that very escape.)
Pokemon Detective Pikachu has been shot on film, a nostalgic touch that's now unusual for a movie that combines live action and cartoons. But the imagery lacks weight and texture. (Anyone who dismissed the technical mastery Steven Spielberg brought to Ready Player One, a similar combination of real and virtual worlds, ought to feel pretty sorry now.) This is one hour and 44 minutes of Pikachu short-circuiting your brain.