Poet Emily Dickinson was an outsider, a disrupter
The explosive nature of her poems is well captured on the show Dickinson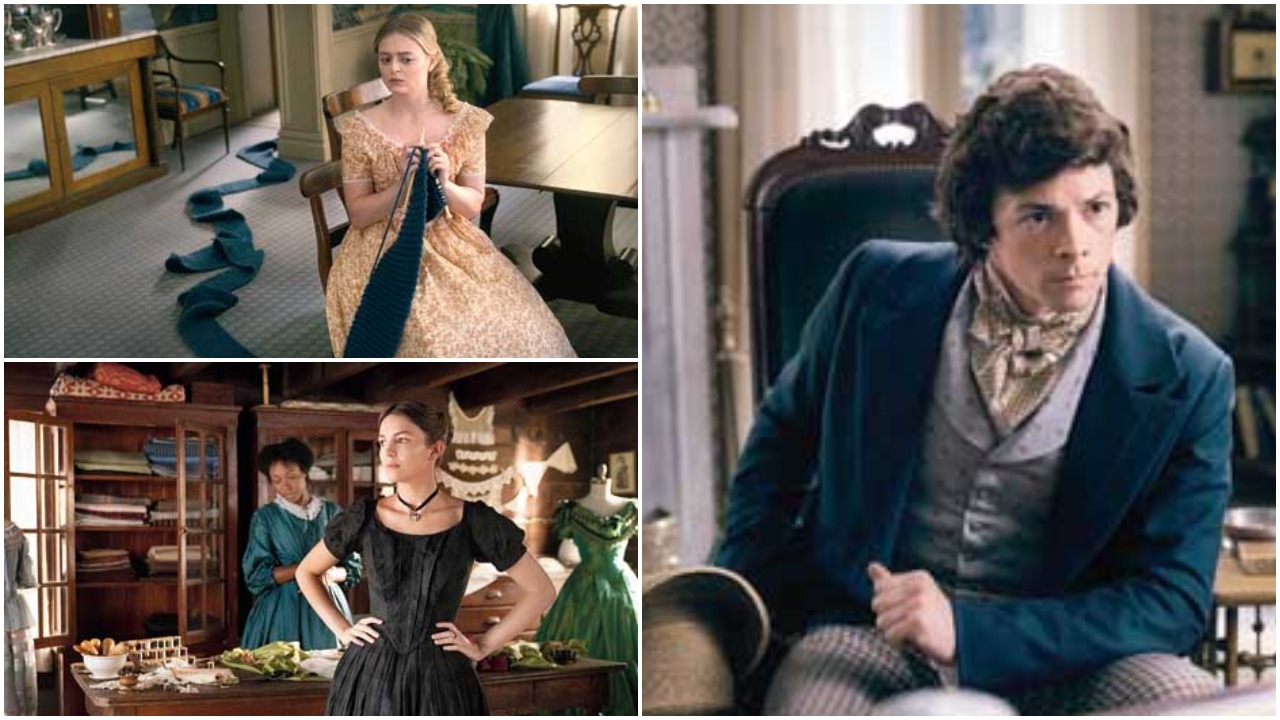 ---
---
Before turning to tech journalism many moons ago, hope came crashing down with my first attempt at a tech start-up — though back then we called it just a company — around making vernacular languages accessible on computers. It was the late '90s. After a period of lull, making hope kind of float — in unexpected ways — were two poems, one was Dream Deferred by Langston Hughes and the other was Emily Dickinson's Hope: 'Hope' is the thing with feathers/ That perches in the soul/ And sings the tune without the words/ And never stops — at all.
Two decades later, her volcanic life is before us through a show — Dickinson — that fits in perfectly with the meaningful selection offered by the streaming service, Apple TV+. A prolific poet but most of Dickinson's work was published after her death (in fact, the first episode of the show begins with these lines: Because I could not stop for Death —/ He kindly stopped for me —/ The Carriage held but just Ourselves —/ And Immortality). When she was not fighting fame, the poet tried to explore definitions of hope and expectation. Among the many important people in her life were her brother Austin Dickinson, her sister Lavinia "Vinnie" Dickinson, and best friend (also Austin's wife) Sue Gilbert. Emily also had a relationship — though some call it ambiguous — with Sue. Watch the show, for it's as combustible as the poems of Dickinson.
As Dickinson continues to unfold in season two, we had a chance to interact with three characters in Emily's (played by Hailee Steinfeld) life. Actor Adrian Enscoe plays Austin, Anna Baryshnikov is Lavinia and Ella Hunt is Sue.
In the second season, how much does fame have a grip on the three of your characters as it has over Emily?
Ella Hunt: Fame certainly feels like a big theme for all of our characters in different ways… it's sort of an escapism tactic out of the pain and loss she (Sue Gilbert) has gone through in her life. And she becomes kind of obsessed with it and I think it's a way of moving her relationship with Emily into a different place by sort of taking on this role as her agent and less as her kind-of-maybe lover. It's a complicated one for Sue.
Anna Baryshnikov: I think the theme gets a little broader in terms of how much you can control. And well, Emily's really tackling how much she can control people… of what they experience in her work. Lavinia's (Lavinia "Vinnie" Dickinson) kind of trying to control how people see her in her personal life.
Adrian Enscoe: I think Austin (Dickinson) is confronted with the fact that Sue and Austin's house kind of becomes a social hub, but he is feeling like he has no control over that image and is very much in the shadow of things. So he's actually grappling with a certain amount of invisibility throughout the season.
Do the characters also take on darker shades in the new season and do the characters become complex?
Adrian: Definitely. I would say on all fronts the characters are explored much more fully. It's a lot deeper whereas the first season felt like a coming-of-age story and there are certainly elements of that in this season. Season two starts confronting what these characters are going through as they slip into adulthood.
Ella: Yeah, I think this season really explores the complexity and dysfunctionality in almost all of the interpersonal relationships in the show. So between Mr and Mrs Dickinson, and Sue and Austin, and very prominently Sue and Emily. It was really an exciting thing to dive into. It's so head-on and I think Alena (Smith, the show's creator) did such a beautiful job of writing such full-bodied characters this season, it's really exciting.
The world that's explored on the show is the mid and late 1800s but the theme of the show and the upheavals of the era ring true even today.
Anna: Alena talks about the show as though there is nothing that she would write that wouldn't be relevant to 2020 or beyond. So I actually think it's today that she keeps in mind while she's writing and the parallels between the 1850s (and now) are staggering. There's this feeling that we don't leave the past. We're constantly haunted by our own history and so I love that any moment in the show could be factual to American history, and can also be an irreverent comment on our times. One of the most interesting parts of the show is the lead up to the Civil War.
Adrian: It's like the questions being asked at this moment are very similar, like what's the America that we want to create, the America that we want to step into, and we're grappling with everything that's coming for us.
Actors, of course, move from one film or show to another. But there are moments when they take something away from a show like Dickinson. Has the show moved you personally?
Ella: I moved to New York to shoot the show, so it was a huge coming-of-age moment in my life to book Dickinson and to move to New York. I feel kind of emboldened as an artiste to be as strange and transgressive as I aspire to be or may have shied away from before moving to New York… before shooting this show… because Emily Dickinson is the poster girl of making art that wasn't acceptable in her time and she behaved in a way that people didn't agree with or understand, but it didn't mean that she wasn't an extraordinary artiste. And yeah, I certainly feel emboldened by working on the show.
Anna: I completely agree with Ella. I think so much of what you end up considering and start working on the show is the legacy of this incredible artiste. And when I'm at a place in my life, trying to make artistic decisions and there's a lot of pressure to be seen by the most amount of people or try to make the thing that's going to make the biggest splash… it's such a wonderful reminder that the making of it is what's important about art and the experience of creating your own work, instead of other people's reaction to it.
Did it give you a chance to revisit Emily Dickinson's poems and her life?
Adrian: I think Emily Dickinson is a crucial corner of the English lexicon… what we get taught in American… English class. What's amazing about this show is that it's from such a different angle. It really made me reconsider what the poems mean and like what was going on with Emily behind it, because it's no longer, like, from a textbook.
Ella: I grew up in South West England and I didn't study her in school, so I was coming to Emily completely fresh. I just knew of her as a poet who, like a reclusive poet, was holed up in her bedroom her whole life. The show was my introduction to Emily Dickinson. Alena has a really clever way of weaving in the themes and the meaning of her poetry into each episode. It is kind of a bizarre contemporary master class in Emily.
Angsty soundtrack
Dickinson is a show that's full of club bangers. Alena Smith, the creator of the show, has told the magazine Vulture: "This was not going to be a bunch of wilting, floral, perfume-y songs. I wanted it to be in-your-face, badass, rager songs because I feel like Emily is raging inside." Here are some of the top tracks from the show.
⦿ Bury a Friend by Billie Eilish
⦿ Your Best American Girl by Mitski
⦿ I Like Tuh by Carnage
⦿ Give It Away by Andrew Bird
⦿ Fever for You by Michael Holland
⦿ The Carnival Is Over by Nick Cave & the Bad Seeds
⦿ In the Bleak Midwinter performed by Ella Hunt
⦿ All the Good Girls Go to Hell by Billie Eilish
⦿ Afterlife by Hailee Steinfeld
⦿ Without A Blush by Hatchie