OnePlus Music Festival: #Fireworks
Over 25,000 fans lived their Teenage Dream as Katy Perry and Dua Lipa made the crowd roar with their hotter than hell performances at DY Patil Stadium in Navi Mumbai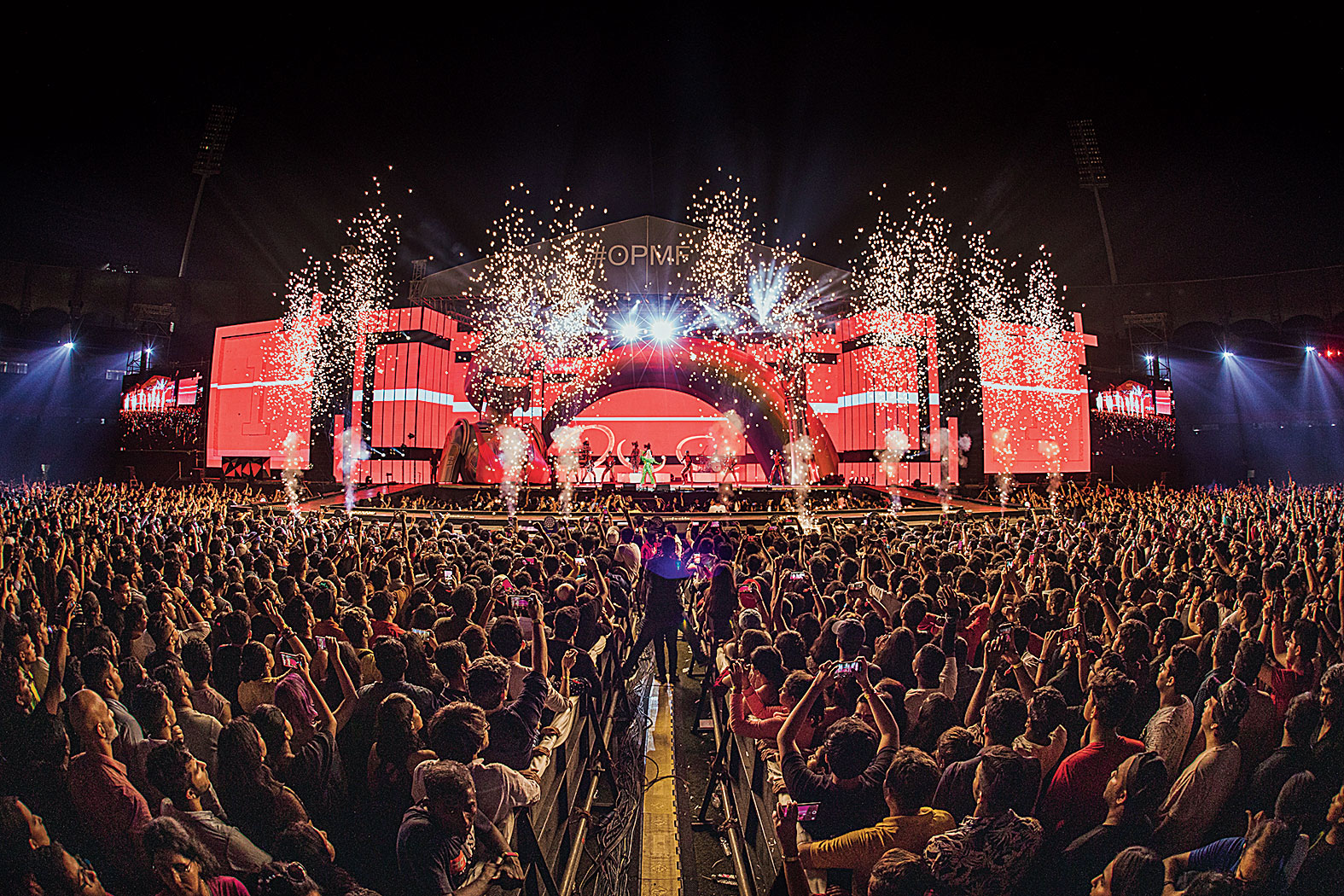 DY Patil Stadium buzzed as a whopping 25,000 fans on the ground sang out loud Katy Perry's last song of the night as fireworks lit up the Mumbai sky.
Picture: OnePlus Music Festival
---
Mumbai
|
Published 19.11.19, 03:19 PM
|
---
Twenty-eight-year-old Aniruddh and eight-year-old Aishi had one thing in common on November 16 at DY Patil Stadium — both of them knew almost every Katy Perry and Dua Lipa song, respectively, by heart! Such was the vibe of OnePlus Music Festival that united music lovers across all age groups who came from all across the county. The one-day music festival saw Grammy nominee Katy Perry headlining it, followed by Grammy winner (best new artiste) Dua Lipa smashing it with their performance on Saturday. "You have waited long enough so you deserve to hear every single song that you like. You ready?" said Katy Perry before breaking into Dark Horse, E.T. and Bon Appetit that got the crowd pumped up. The singer who was last in India seven years ago, continued to sing some of her popular tracks like California Gurls, Last Friday Night, Hot N Cold and I Kissed A Girl.
The first-ever OnePlus Music Festival had a packed house that also saw fabulous performances by local acts Amit Trivedi, Ritviz, aswekeepsearching and The Local Train and their performances were supported by the massive set that featured over 550 moving lights, 280 acoustic sound speakers, 4,500 running feet of trussing coupled with incredible artiste production making for a larger-than-life experience.
"After months of planning, we were delighted with the response of our community to the first-ever OnePlus Music Festival. The community is at the core of everything we do. This festival was also conceptualised to give our users an immersive experience off the screen, beyond tech, and there was no better way to celebrate than with the gift of music. This is a strong start for us, and we hope to continue building on this," said Vikas Agarwal, general manager, OnePlus India.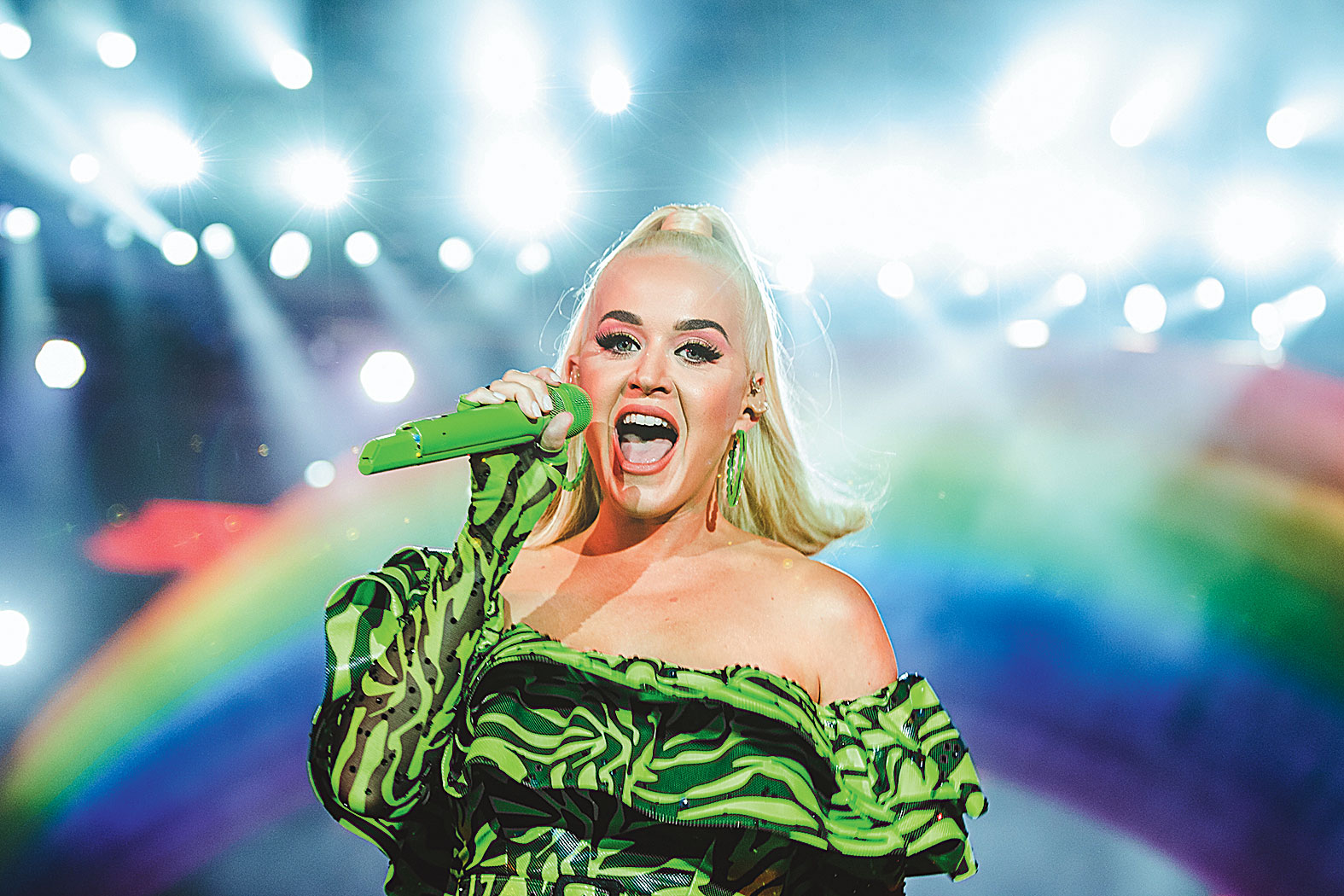 "How many of you loved Dua Lipa's performance? I have a crush on Dua Lipa... if Dua and I were together would you ship us? But unfortunately it's not in this lifetime because I have promised someone else... this song goes out to Dua Lipa, called The One That Got Away," said Katy as she strummed the guitar and sang the mellow number. The crowd hummed along. Katy also performed Harleys In Hawaii for the fist time ever. "We're going to sing something we've never sung before," she said before crooning the song.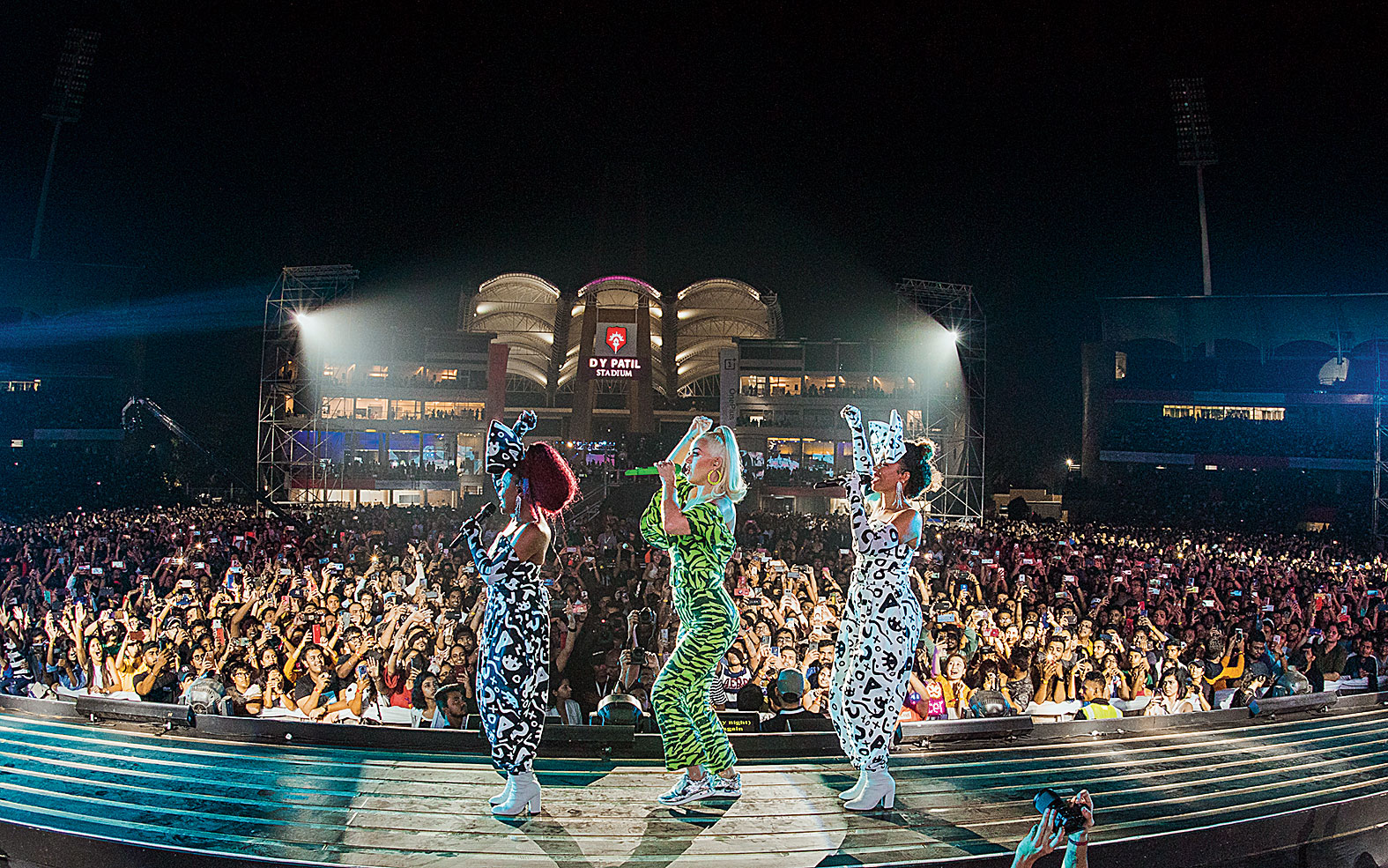 Katy speak
Hello I am Katy Perry and I am told, this is your winter! Oh my gosh! You know what? You have been cheering for me, but I think knowing how much it takes to come together to a place like this — the money, the hours, the traffic, the heat... you should give yourselves a round of applause.

I got tell you the freaking truth. The real truth is, I just tried to change my costume and I am sweating so much I could not! I literally tried to change my costume and the back of my costume ripped in half. Because if you have ever tried to change in two minutes in extreme humidity, it is a miracle! So we are going to start this song over because you deserve to hear it with me. You ready for this? And I am going to stay in this because I am sweating in every crack. You sweating it out there too with me? (crowd said yes in unison) Hell yeah! Lets do it!

This is an awesome day! Raise your hand if you have travelled for this show! Raise if you travelled two hours for the show. Me too! Raise your hand if you travelled five hours for this show... raise your hand if you travelled 10 hours! Raise your hand if you travelled 15 hours for the show (Katy raised her hand)! Make some noise and let's make all that travel worth it! (crowd cheered)

Are you having fun? Good! Because I noticed I swallowed a couple of flies. So I feel one with all of you, because every time I try to breathe, somehow a tiny little bug makes a home in my mouth. I feel like may be that's an initiation here. Are you guys having fun?

I was overwhelmed with the energy and love I felt as I performed. I had goosebumps when they sang along with me to their favourite songs. I could not have asked for more. Mumbai and the OnePlus Music Festival have left an everlasting memory with me.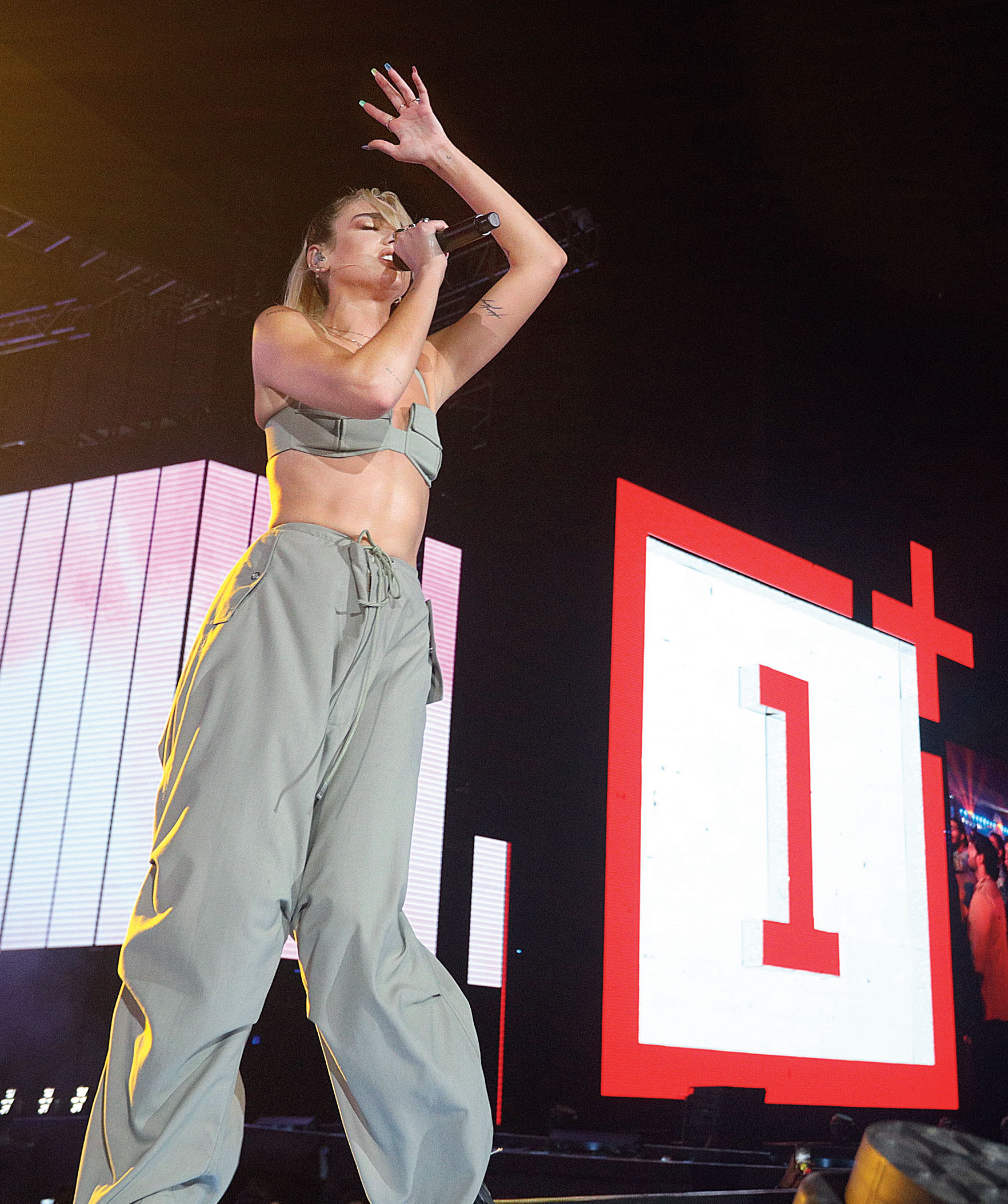 "Mumbai, how are you feeling? Wow! I had no idea that there's going to be this much people. You guys ready for a party? Let me see your hands up and I want you to clap your hands with me like this," said Dua Lipa who took the stage around 6.45pm. Dressed in co-ords, the English singer-songwriter set the "party" mood right as she belted out some of her high-octane tracks like Blow Your Mind and Electricity. "This song I want to play for you guys that actually came out four years ago and it's actually one of my favourite songs and since I have never been to Mumbai before and never performed in India before it feels right to play it here tonight. It's Be The One. Dua grooved sensually, jumped and even head-banged for the rest of the show, smiling and interacting with the crowd as she got them hooked to her latest tracks, Don't Start Now, IDGAF and Hotter Than Hell. She also sang Scared To Be Lonely that she "did for a friend", implying DJ Martin Garrix. "If you know the lines sing along," she added and the crowd obliged. The loudest cheer and applaud were saved when the Grammy winner sang One Kiss and New Rules. "Mumbai let me hear you as loud as you can. Thank you so much, I love you and I will see you soon, goodnight!" she signed off.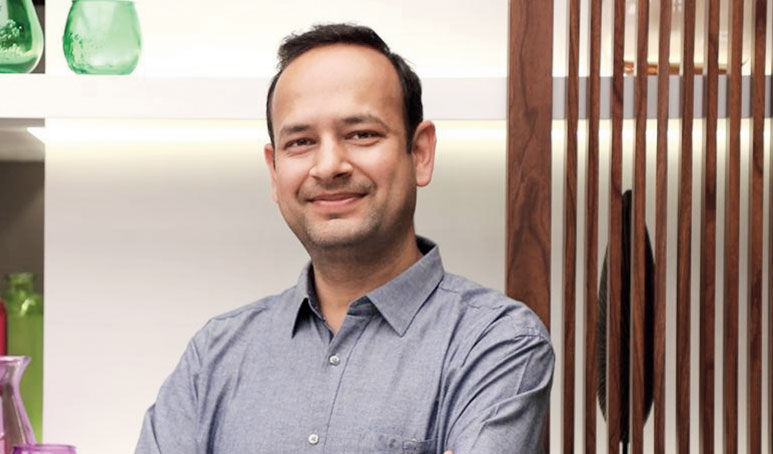 Vikas Agarwal, general manager, OnePlus India, on putting together the mega music festival
Congrats and thank you for hosting such a massive music festival! What prompted you to come up with the OnePlus Music Festival?
This music festival is dedicated to the OnePlus community, which has helped and supported to build this brand in India. We want to make them feel special and do things they really like... something that hasn't been done in the country… something more special and engaging for our community. Like we had a Star Wars and Avengers edition of smartphones that were dedicated to the OnePlus community because we noticed that they are interested in certain things like Marvels, Star wars. Likewise, they are a fan of these global artistes and we wanted to make it easy for them to experience these global icons in India. Not too many international artistes have visited India so we wanted to celebrate our fifth anniversary in the country and make it really big! We wanted to make sure that we can celebrate this occasion with the entire community. We have been doing certain events on a smaller scale where 2,000 people have participated but now we targeted 25,000 people to come and enjoy the concert.
What was the idea behind such a varied line-up? Also, what made you pick Katy Perry and Dua Lipa among so many international artistes?
The idea is to have artistes who appeal to our community, right? So it was the celebration of the spirit of OnePlus community, to have artistes who our community can relate to. So what we did was, check the artiste preferences of our users based on their engagements in music in different streaming apps... and that's how we narrowed down on artistes in both global and local acts. We also wanted to give the local artistes an opportunity to perform with the global icons. We created a combination of different genres to ensure everybody can have a good time.
With so many music festivals happening all over the country, what makes OnePlus Music Festival unique?
The line-up itself. Both artistes are performing in the Indian market for the first time and then the scale of the event has been bigger compared to anything that has happened in the past. Here the primary focus area was the experience for the community and we wanted to ensure that the event matched the global music concert standard elsewhere. We aimed to set a benchmark and hopefully it will attract many artistes to come to India to perform.
What went behind putting together the event?
This is the biggest event that we have organised till date. We have been working on this project for more than one-and-a-half years now and you can imagine how long it took for us to pull this off. We explored all possibilities. Initially we wanted to do it in partnership with the agencies, do it more as someone who is looking for the experience and not looking to organise everything by ourselves but we realised that it's not possible as the country is not yet ready to organise such a large-scale event and we said we are ready to have this international standard event! Starting from the artiste selection to the whole conceptualisation of the event, logistics … everything was done for the first time by the brand and I would say this was a new benchmark in the industry and I hope more such events will be organised in India.