No Soorya this Diwali
In Hollywood, some major producers have chosen the 'less right now' option over 'more later on'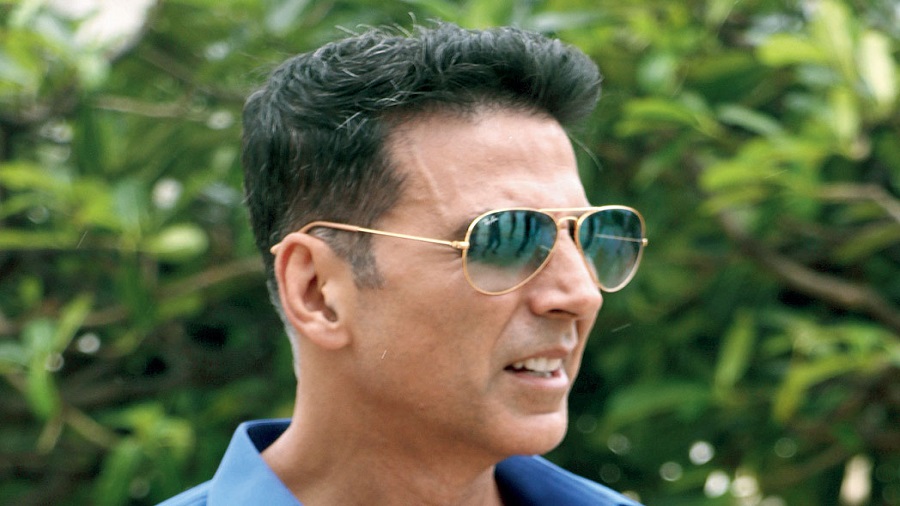 ---
---
So, will Karan Johar, Akshay Kumar and Rohit Shetty go the Christopher Nolan way and march into theatres with their Rs 150-crore Sooryavanshi or take the Disney route?
In Hollywood, some major producers have chosen the "less right now" option over "more later on".
When Mulan, its $200 million summer release was postponed thrice, Disney took the "less right now" risk. It meant the two-pronged release of making Mulan available to Disney+ viewers for a one-time payment of $29.99 or £19.99 in the US and the UK but putting it in theatres in territories such as China, where it was business as usual. Disney did the maths that Xi Jinping's country would fetch a big slice of the pie for this China-based story. However, although Disney played its cards close to its chest, an anaemic figure of $60-90 million has trickled out as Mulan's earnings from streaming.
In the US, the temptation to wait until December 4, when the film will be freely available to all Disney+ viewers, explained the subscriber reluctance to shell out $30. Additionally, a percentage was eaten away by human rights believers furious that parts of Mulan were filmed in Xinjiang, where the "re-education camps" for Uighur Muslims were located. Amnesty International had accosted Disney with the tweet,
"Can you show us your human rights due diligence report?" Another Twitter jibe observed that the crew must have passed the Uighur camps on their way to the shoot. Twitter-triggered anger impacting business is a global reality.
Meanwhile, news from China also lowered Disney's morale. The Chinese showed an overwhelming preference for the homegrown patriotic war drama, The Eight Hundred, the Battle of Shanghai story, in which the Japanese were routed. The film clocked a blockbuster global revenue of over $400m while Disney couldn't breast $40m in China. Patriotism overpowers the Chinese box office too.
Closer home, news is even if theatres in India creak open this month, there's no question of rushing into a Diwali release. Sooryavanshi looks at a more realistic December opening. But with the strain of SoPs, if theatres in India go under like the sprawling Cineworld chain has in the US and the UK, where shutters have downed again after buoyantly opening in August, the whisper is that Sooryavanshi too will consider the "less right now" option.
However, it's theatres that bring hope and happiness to filmmakers. Even Akshay's Laxmmi Bomb, promised to Disney-Hotstar in India, has grabbed theatres wherever they've opened, like in Australia. Business-sharp Akshay has been the first to step out post-lockdown and shoot Bell Bottom, his new film, stacking up enough content for theatres as soon as the doors open.
Vivek Agnihotri's The Kashmir Files too would've been in the theatres if he had shot as scheduled, in March 2020. Anupam Kher had even wound up work in New Amsterdam and come down from the US to report for The Kashmir Files. Vivek is now reconciled to shooting when it's freezing in Kashmir.
Interestingly, that's his speciality. All his films — The Tashkent Files in Tashkent and Delhi; Goal and Chocolate in London; Hate Story in Delhi and Junooniyat (which he left midway) in Amritsar — were shot in winter. So filming The Kashmir Files this December when Kashmir is shivering will be par for the course for him.
Pragmatically, instead of sitting idle until December, Vivek and Anupam have flown to Bhopal with Satish Kaushik to shoot a quick film called The Last Show, conceived during the lockdown.
"We're shooting it for the theatres which is the first choice of any filmmaker," confirmed Vivek. The advantage is that a theatre-tailored film (like Varun Dhawan's Coolie No. 1) can be shrunk for an OTT platform. But a film shot specifically for OTT cannot be blown into wide screen fare.
Vivek's big-vision The Kashmir Files aims only for the big screen.
"Waiting for theatres" has become the catchphrase of the day. Like Suniel Shetty confirmed, son Ahaan's debut film will open only in the theatres. It's a promise producer Sajid Nadiadwala has made to the Shetty family.