No scope to elope
Lost in the new-age understanding, bonhomie and inclusiveness, is the excitement of a secret wedding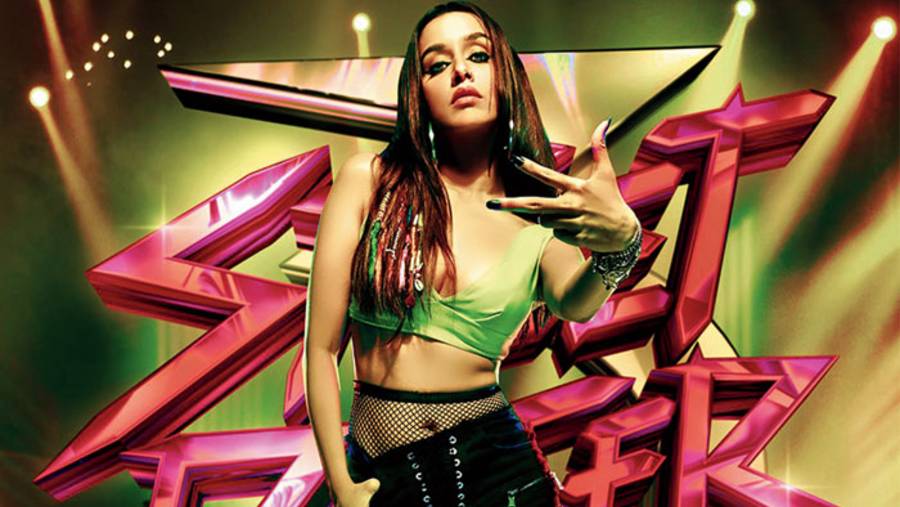 ---
Published 07.02.21, 12:46 AM
|
---
A warm message arrived from Padmini Kolhapure and producer-husband Tutu Sharma last week, informing all friends that son Priyaank would have a civil marriage on Thursday, with the promise of a jumbo celebration when the world bid farewell to Covid.
It's a wonderful story. Right from Priyaank wanting an acting career and stumbling with his first film, Sab Kushal Mangal, to Shaza's producer-dad Karim Morani's legal skirmishes (an unsubstantiated #MeToo charge and a stint in Tihar in the 2G scam), the two have weathered ups and downs for years. But a huge boon has been a wholesome acceptance of the romance by both families. In fact, when Padmini's father passed away five years ago, Shaza and her mother Zahra were very much a part of all the final rites.
Even as the inter-faith marriage was being solemnised, on Tutu's birthday, stories swirled that cousin Shraddha Kapoor would also exchange garlands very soon with her photographer-buddy Rohan Shreshta. Irrespective of her final choice, her parents Shivangi and Shakti Kapoor will always stand by her. Like they did when Siddhant, their first-born, exchanged rings with Erika Packard, another inter-faith romance that didn't quite make it to the altar. But when it was in full bloom, Shivangi had welcomed Erika without demur.
What a different world from the time Shivangi-Shakti and Padmini-Tutu had to elope. The traditional Kolhapures had frowned on their daughters' choices leaving the sisters with no option but to have runaway marriages. Tutu and Shakti were colourful men and the Kolhapures didn't think they were suitable. One remembers how Padmini would tuck her new mangalsutra inside her costume when she had to complete pending work after her secret marriage. An amusing aside: Padmini's closest friend Poonam Dhillon had stepped into her role in Kasam when the runaway bride was opting out of films. And it was while shooting for Kasam that Poonam met Ashok Thakeria, the producer she soon wed and with whom she has had two children.
The miffed Kolhapures not only reconciled with their sons-in-law, Tutu even became the son they didn't have when all of them lived together as one big happy family in Abhinay, the Juhu bungalow Padmini had built in her heyday. Shivangi-Shakti lived just behind them in a sprawling, well-run apartment.
The elopements were not forgotten but sportingly referred to with much mirth when third sister Tejaswini married producer-actor Pankaj Saraswat. Pankaj was recently seen as senior cop Salian, who brings Pankaj Tripathi on board as defence lawyer Mishra, in the much-lauded Web series Criminal Justice: Behind Closed Doors. By the time Teju wed, the Kolhapures were so ready to welcome anybody that the family joked this was the first marriage which did not have to be an elopement.
L'affaires du coeur of the large Kolhapure-Kapoor-Sharma family come with their tales of success, stardom, controversy and sometimes, tragedy. Shraddha's friend Rohan, son of veteran glamour photographer Rakesh Shreshta, is the product of a Nepali-Christian marriage. His mother Jean Rodrigues, once an airhostess with Air India, succumbed to bouts of depression that claimed her life tragically. The flamboyant Rakesh later married and fathered another son named Rihaan when Rohan was old enough to have his own girlfriends. Hearteningly, Rohan and Rihaan get along famously, and Rakesh stepped back from his profession to let his older son take over the Shreshta mantle. So Shakti and the Kolhapures are not the only ones who've had colour splashed in their lives.
Come to think of it, the family tree of the Kolhapures (related to the Mangeshkar-Bhosle sisters), with branches featuring the Sharmas, Shreshtas, Moranis and Kapoors is beguiling enough to make a Bridgerton series.
Today, with all of them rooted in the film industry, old prejudices have been swept out. But lost in the new-age understanding, bonhomie and inclusiveness, is the excitement of an elopement.
Bharathi S. Pradhan is a senior journalist and author