New Netflix trailers: Dubai Bling, From Scratch, Mr. Harrigan's Phone, Eat the Rich
From horror in Mr. Harrigan's Phone to extravagance of Dubai millionaires in Dubai Bling, watch Netflix's fresh lot of trailers here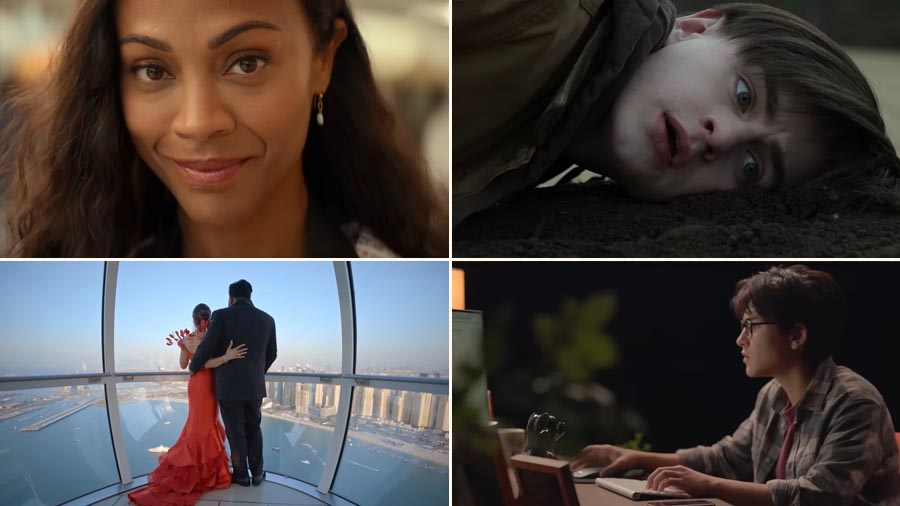 Stills from From Scratch, Mr. Harrigan's Phone, Dubai Bling and Eat the Rich: The GameStop Saga trailers.
YouTube
---
Calcutta
|
Published 16.09.22, 02:31 PM
|
---
Dubai Bling 
Dubai Bling is an upcoming Netflix reality series that appears to be similar to shows like Bling Empire. The series with the tagline 'Habibi, welcome to Dubai!' will present to us the lives of ten millionaires in the United Arab Emirates with a focus on the luxuries of Dubai city. The trailer only shows snippets of the rich cast to appear on the show. We have to wait till October 27, when the show will start streaming, to see a mix of entrepreneurs, entertainers, influencers and maybe even royalty from several countries living it up in Dubai.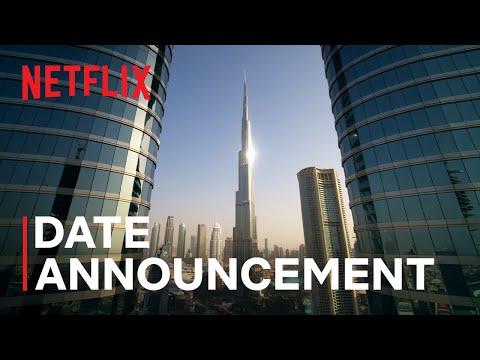 From Scratch
Guardians of the Galaxy star Zoe Saldana will join Eugenio Mastrandrea in the upcoming romantic mini-series From Scratch, based on television actress Tembi Locke's memoir From Scratch: A Memoir of Love, Sicily and Finding Home. The show, like the memoir, will follow the life that Amy (Saldana) and her Italian boyfriend-turned-husband Lino (Mastrandrea) built together before his untimely death. The trailer promises a heart-touching series with its share of ups and downs that will take us on an emotional rollercoaster. The mini-series is set to start streaming on October 21. Mr. Harrigan's Phone 
The coming-of-age horror film based on Stephen King's novel of the same name will premiere on October 5 on Netflix. The trailer shows a teenage Craig (Jaeden Martell) befriending an old man Mr. Harrigan (Donald Sutherland) and giving him a cellphone to stay connected. Their connection seems to transcend death when Craig calls Mr. Harrigan's phone after his passing to share his grief of being alone and bullied at school. And he gets a call back from the dead man. Craig slowly gets to know more about Mr. Harrigan's complicated past while he seems to be able to still communicate with the latter through the gifted cell phone.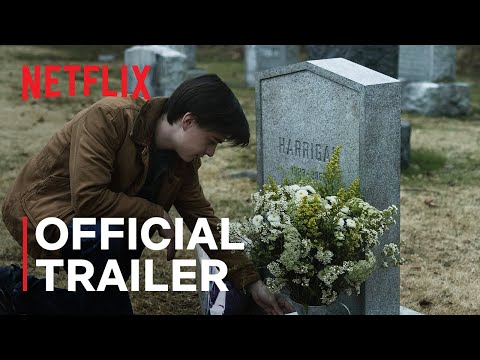 Eat the Rich: The GameStop Saga
Netflix is set to release another mind-boggling docu-series about the economic whirlwind that surrounded the videogame corporation GameStop. Titled Eat the Rich: The GameStop Saga, the docu-series joins the league of other shows like HBO Max's Gaming Wall Street, which focuses on the GameStop investment scandal. 
The trailer of the Netflix docu-series, set to release on September 28, introduces the WallStreetBets which started off as a Reddit community that discussed stock and trading. The members of the community forced the stock prices of GameStop to rise only to face the brunt of the stock market. The slightly complicated underdog story of the docu-series acts as a cautionary tale that will help you understand more about stock trading.