Neil Bhoopalam on shooting in Calcutta
'I am a product of the evolution of the mass media'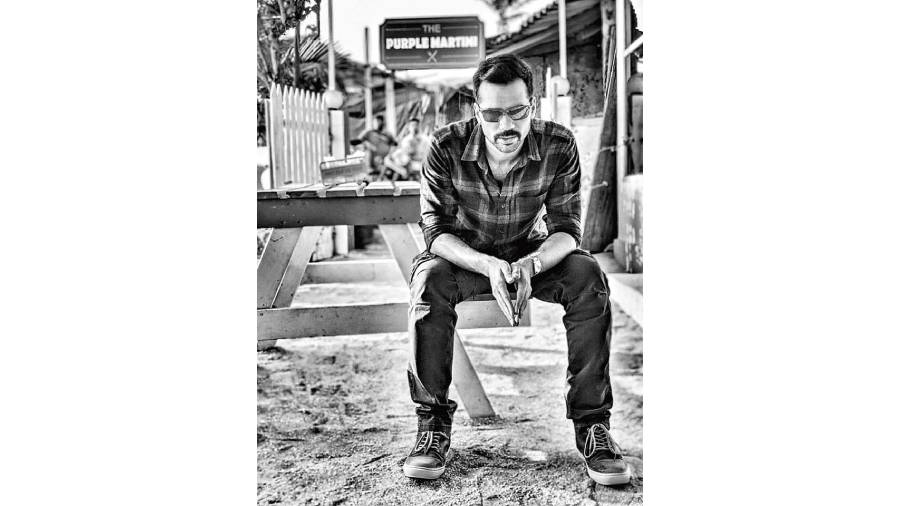 ---
Published 16.08.21, 10:20 PM
|
---
For over a decade, Neil Bhoopalam has been a familiar face on stage and on screens big and small. The 38-year-old actor now features in Lost, directed by Calcutta man Aniruddha Roy Chowdhury, that also stars Yami Gautam, Rahul Khanna and Pankaj Kapur. A day after he was spotted shooting at Flurys in Park Street, Yami for company, Neil chatted with The Telegraph on why the city is special for him, the turning points in his career and why social media isn't his jam.
What was it like shooting at Flurys?
I am pretty embarrassed to say that though I have made several trips to Calcutta in the past, I had never been to the iconic Flurys before this shoot. We shot a very integral scene of the film, a very important conversation there.
So did you eat any of the Flurys favourites?
I had a rum ball, a lemon tart and a quiche.
So you made up for all the years you didn't make it to Flurys!
Totally! (Laughs) I managed to get my Flurys fix.
That apart, how has it been in Calcutta this time?
I love Calcutta. This city has always been kind to my family and me. My parents got married in Calcutta in 1975. My mother grew up near the jute mills in Chengail (on the banks of the Hooghly) on the Howrah line. I get a bit sentimental when I come to Calcutta. Unfortunately, it's only when duty calls that I come to Calcutta... not really for a family holiday. I hope to change that soon.
What about Lost appealed to you?
Apart from the awesome artistry that resides in Tonyda (Aniruddha Roy Chowdhury) as a director, when I read the script, I found it to be such a fantastic story. It's a very well-done thriller and it's pretty high on emotions as well. Even if I wasn't part of this film, I would pay to watch a story like this.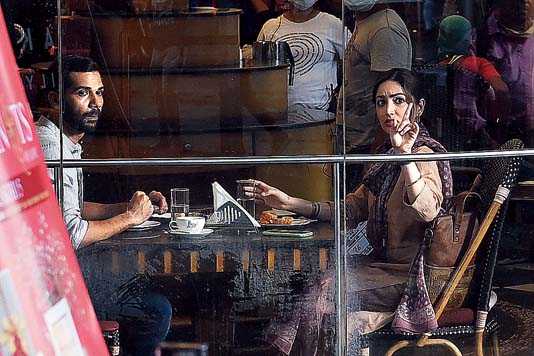 Have you experienced the food on Tonyda's sets yet?
Of course! (Laughs) In fact, I am driving down to the set to have some old-school Calcutta Chinese at the location (Chung Wah on Central Avenue). I am late, so I hope there is food left!
You have straddled various mediums over the years. Does one medium have priority over the other now and how do you pick and choose your parts?
My decision making is fairly simple. I depend a lot on my intuition. There is not a huge gambit of work that comes my way. I get work that is just about right, just about enough in quantity. I don't really have a game plan because I don't think I can control it, but I can definitely make as much as I can of the opportunities that come my way.
I am a product of the evolution of the mass media. When multiplexes opened, that's when I could get a foot in the door. And now, everyone has a home theatre system. The screen has now been brought to everyone's homes because of which the demand is much higher.
My son Fateh, who turns four this month, wants at least one story to be read to him every day. You are a child till the day you die and even we adults like to listen to and watch stories at the end of a long day. I know that art is never going die out, and I have always trained to be a crew member-actor. I always want to be productive on a set. You are only as good as the people you work with, and if I feel it's a really cool team, I do want to tag along. I see my work as a sportsman would.
Are the opportunities that come your way now more diverse and hence more creatively satisfying?
Yes, it's a far more lucrative profession now. Even 10-15 years ago, one could not really earn handsomely and have that much of a roster of work. You were either really big or somewhere really down in the hierarchy. But thanks to the avenues that have now opened up, that in-between space has now been filled up by new musicians, new directors, new producers, new actors.... If not new actors, at least guys like us who were around earlier (laughs).
What would you count as the turning points in your career?
Shaitan, of course, which turned 10 recently. The TV series 24... NH10 (in which he starred opposite Anushka Sharma). These three were very special. No doubt the ones in between were as well, but if we have to talk about the ones that gave my career a boost, these three were milestones. Any project that brings me to an audience that never knew that I existed before is a step forward for me.
You just spoke about connecting with the audience, but you are practically absent from social media, which is such a direct interface with the audience for an actor...
That's definitely not one of my strengths. It really isn't. I have tried it, but I haven't been able to. I believe that as an artiste, one needs to have a certain amount of mystery... one really doesn't need to know where I sleep and what I eat for dinner. It's not really a secret but I don't believe it needs to be advertised. The other thing is that even if you are on social media for two hours a day, that would mean 60 hours in a month. I would rather shoot for two days!
Even if I try and do it, I won't be able to do justice like the others do. And I am not very technologically savvy also. I am always at the mercy of someone calling me a cab or ordering me food (laughs). It ain't my scene, to put it bluntly.
How have the events of the last year reshaped your priorities?
When the world locked down last year, I told everyone around me, 'Welcome to my world! I like to live in my cave and spend time with my family. So I was very much at ease being at home and even in a normal world, there have been stretches when I haven't done work at all. The second lockdown got to me, I felt I was losing my mind every day then.
This time is a blessing and a curse. Maybe it was necessary for mankind to go through this. If we were allowed to continue to live like we did before the pandemic, I honestly believe that the earth would crack. Even without the virus, people were just dying younger. I think priorities have changed for everyone, we all value life more now.
I think the mental impact of the last few months has trickled into my performances. So yes, it's helped me as an artiste in terms of being more reflective.
To end on a Calcutta note, if you had a day all to yourself in this city that you know so well, what would we find you doing?
Today is my day off, and after lunching with the crew, I will go shopping for a bit. I will check out Sreeleathers and see what they have. I will pick up some barley sugar and some cushion covers from New Market. There is a crew party in the evening, which I plan to commit to very seriously! (Laughs)