Money Heist returns with Volume One of its final season
'We have pulled out all the stops out there and this is the final battle'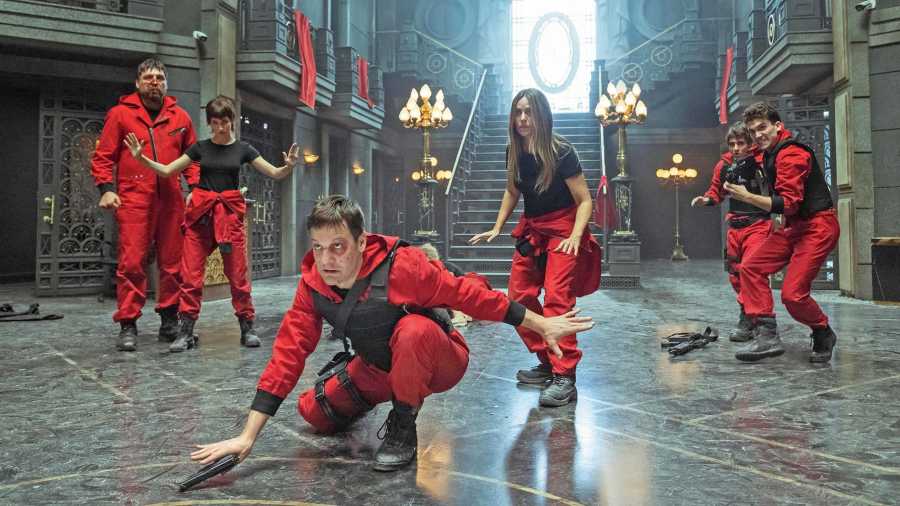 A moment from Season 5 of Money Heist, streaming on Netflix from today
Sourced by The Telegraph
---
Published 03.09.21, 12:09 AM
|
---
Berlin. Tokyo. Nairobi. Moscow. Helsinki. Denver. Rio. For a Money Heist buff, these names have ceased to be capital cities of countries limited to geography texts and general knowledge books. These represent flesh-and-blood characters, the men and women who have kept us entertained through four seasons of an enthralling, edge-of-the-seat ride, and who promise to go out with a bang as Volume 1 of Season 5 — the much-loved show's final season — drops on Netflix today.
The Phenom
When it first aired as a 15-episode limited series on Spanish network Antena in May 2017, few would have predicted the phenomenon that Money Heist — aka La casa de papel, meaning 'The House of Paper' — would become. In fact, it didn't. A tepid response from Spanish audiences meant that subsequent seasons weren't part of the plan. But Netflix acquired it later that year, re-cut the episodes to turn them into a total of 22 and released it globally in two parts as Money Heist. It opened to unprecedented response — it's the top-watched show in France, Italy, Chile, Portugal, Brazil and Argentina and became Netflix's most-watched show in 2019, and has a rating of 8.5 on IMDb — the streaming giant greenlit Money Heist for more seasons.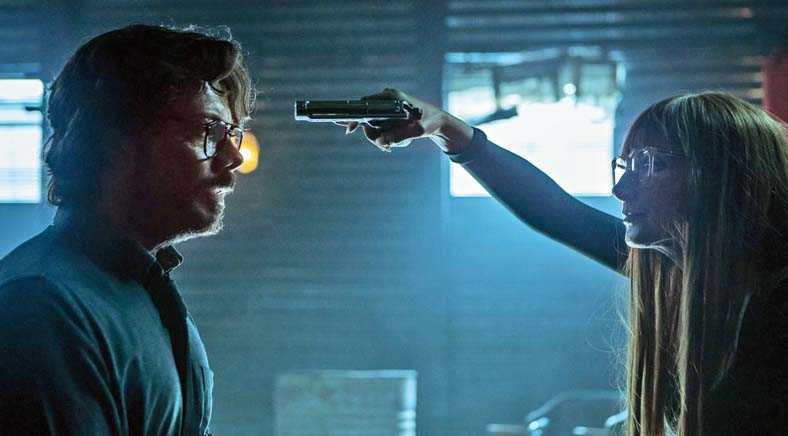 This thrilling ride of two daring robberies — one carried out in the Royal Mint of Spain, and one in the Bank of Spain — could have ended up as just another heist story. But creator Alex Pina — relying on a narrative told in a real-time-like fashion — won over audiences with an audacious template characterised by flashbacks, time-jumps, hidden motivations, unpredictable modus operandi and an unreliable narrator in Tokyo (played by Ursula Corbero).
The story of a mastermind, simply called The Professor, played compellingly by Alvaro Morte, pulling off a daring heist, all the while keeping the viewer engaged in the evolving emotional arcs of its principal players, found takers across the globe. The familiar red jumpsuit to the Salvador Dali masks (used as a symbol for Dali's anti-modern capitalist views) to the Italian anti-fascist song Bella Ciao (a motif of victory in the midst of rebellion), there is a lot about Money Heist which has quickly made its way into pop culture, finding a place in everything from T-shirts to bobble heads, keychains to coffee mugs. And beyond.
Always fight, never surrender What Money Heist has been able to master through its four seasons has been the cliffhanger. And Season 5 is literally poised on the brink of one. The season will open with a scenario where the gang has been shut in the Bank of Spain for over 1,000 hours. Lisbon (aka Raquel, played by Itziar Ituno) has been rescued, but top cop Sierra (Najwa Nimri) has The Professor at gunpoint. For the first time, the smooth-talking, quick-thinking Professor doesn't seem to have an escape plan (or does he?) and that will set up the action and the intrigue compellingly when the season opens.
'What began as a robbery will turn into a war', is the promise. And we aren't doubting that for a moment. Nor are we ignoring the questions. Will The Professor pull off a daring escape? Will Nairobi (Alba Flores), killed by a bullet that went right through her forehead in Season 4, return, like Berlin, Moscow and Oslo, through flashbacks? Will the gang pull of the audacious heist?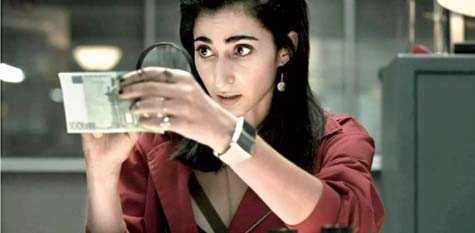 What has kept Money Heist binge-worthy across seasons has been its unorthodox style, both on camera and off it. Scripts for Money Heist aren't written in advance, but alongside filming. This gives no one, least of all the actors, the idea where the show will go. "Alex Pina, he's a last-minute writer, and he's obsessed as if this was linked with some kind of inspiration. I think it also helped with the rock 'n' roll vibe of the show and everything happening so wildly," is what Ursula Corbero, who plays Tokyo, has said about the show's unconventional scriptwriting process.
In Season 5, gang-wise, we could be seeing Tokyo, Lisbon , Rio (Miguel Herran), Denver (Jaimte Lorente), Stockholm (Esther Acebo) and Helsinki (Darko Peric), as well as Enrique Arce as Arturo Roman.
"We have pulled out all the stops out there and this is the final battle. We get this complete vision of everything and this is not the end of the bank robbery, but the end of Money Heist, which is quite a huge thing," is the promise from director Jesus Colmenar.
But it's not curtains yet. Vol 2 of Season 5 is slated to hit Netflix on December 3. And then, of course, is the promise of more, in the form of spinoffs, from Alex Pina himself. In an interview with Oprah Magazine, Pina said: "We do have many possibilities for some spinoffs, yes, and I think that's thanks to the strong and powerful identities of the characters. I think almost every character of Money Heist has a duality that we would like to see in a spinoff. We could watch any of them in other contexts. I think Arturito could have a black comedy. Berlin's case for his own show is very clear — he's a misogynist, a psychopath, egocentric, a narcissist, a delinquent, a rapist… but still there are lots of people who adore him, because he values friendship, loyalty or fraternity. Denver is yet another character with his own charm. I would love to write all of them as spinoffs!"
Bella Ciao! Bring it on!
MONEY HEIST: DYK?
• La Casa de Papel was not the first choice. The show was originally titled 'Desahuciados', meaning 'hopeless' or 'irredeemable'.
• Tokyo was the first character to get a name when creator Alex Pina walked into work wearing a T-shirt which had 'Tokyo' written on it. Director Jesus Colmenar thought the name fit, and in the next 15 minutes, they zeroed in on Moscow, Denver and Berlin. By the way, The Professor also has a city name. Hear it from Alvaro Morte himself who told Rappler: "The concept of what it is fits him, but we have to remove the religious components. This would be Vatican City. It's a state city. A very small one. But like The Professor, it's always shielded, and at the same time, it has great power all over the world."
• Horror writer Stephen King and soccer star Neymar Jr are celebrity fans of the show. Neymar even put in a cameo as a monk in Season 2.
• Shooting has taken place in Spain, Thailand, Denmark, Panama, Portugal, Italy and the United Kingdom, where the scenes involving the flooded vault at the Bank of Spain were filmed.
• A total of 6,000 gold ingots were produced as props for the series while one million Euro 50 bills were printed to be dropped on the streets of Madrid.