Mohanlal and Jeethu on Drishyam 2
Eight years after the success of the first film, its sequel is all set to stream on Amazon Prime Video from today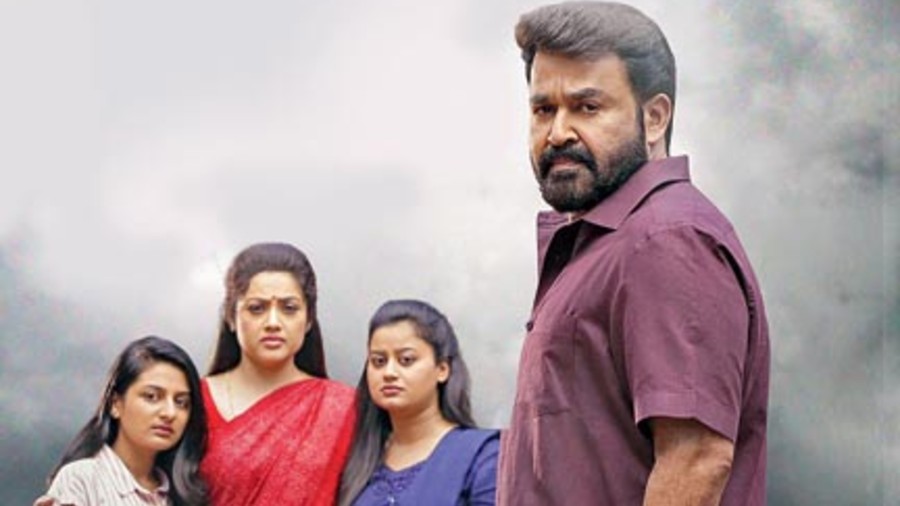 ---
---
The Drishyam success story lends itself to many a case study. Made in 2013 in Malayalam and starring superstar Mohanlal in the role of Georgekutty, the film not only became a bonafide hit, but through it, director Jeethu Joseph showed how one can create a slow-burn watch that winningly combined thrill and emotion. The story of a father who uses his clever thinking to stay one step ahead of the cops to cover up a murder committed inadvertently by his family, was universally acclaimed.
So much so that Drishyam was remade into four other Indian languages: Drishya in Kannada, Drushyam in Telugu, Papanasam in Tamil (with Kamal Haasan as the protagonist) and Drishyam in Hindi (starring Ajay Devgn). The film also found its way into the Sinhalese language as Dharmayuddhaya, and in Chinese as the film Sheep Without a Shepherd, becoming the first Indian film to be remade in Chinese.
Now, eight years after Drishyam, and set six years after the events of the first film, its sequel — titled Drishyam 2 — is all set to stream on Amazon Prime Video from today. Mohanlal reprises the role of Georgekutty, with Jeethu Joseph returning to direct. Actors Meena, Ansiba Hassan and Esther Anil, part of the first film, will also be seen in Drishyam 2.
Given the runaway success of the first film, why did it take eight years for a sequel to be made? "When we finished making the first film, I was quite sure that there was no possibility of a sequel. But after two-three years, people started making their own stories for the sequel. Around 2015, producer Antony Perumbavoor (who also produced the first film) asked me, 'Why don't you try and write a second film? If it's not working, then leave it'. That's when I started working on it. Drishyam was, in itself, a tough film to write, and the sequel was even more so. It took almost five years because it's not easy to make a sequel to Drishyam... there needs to be logic and a continuity of the characterisation.... Even the script of Drishyam took almost seven years to write," Jeethu Joseph told The Telegraph on a video call recently.
For Mohanlal, revisiting Georgekutty after almost a decade, was "nothing different" from the first film. "Georgekutty always knew that the past would catch up one day. Even after so many years, his single-minded focus remains on protecting his family. Georgekutty has always been a character who has been difficult to read, he is someone who cannot show his emotions. He suppresses all his emotions, like in the first film, and projects a different persona outside.
Portraying him in Drishyam 2 wasn't such a big challenge because I was simply playing him like I did in the first film... his thinking, the kind of manipulations he carries out define him even in the sequel. But even for me, Georgekutty will always remain a mystery because he's unpredictable," smiled Mohanlal, while chatting with t2.
What does the actor — who is known as 'Lalettan' to his fans universally — think of the other versions of Drishyam, remade in multiple languages? "I think all the films have been made well. The story of Drishyam, in itself, is very strong, and I am sure we will eventually get to watch Drishyam 2 in Tamil, Kannada, Telugu, Hindi as well as in Chinese," laughed the 60-year-old actor who has been making magic on the silver screen for more than four decades now.
"I knew that Drishyam 2 would eventually happen, I just didn't know when. I was always very sure that Georgekutty and his family needed to be remembered by the audience. It's a cult film, and all thanks to Jeethu that he has carried forward the intelligent scripting of the first film in the second," added Mohanlal.
Did the director-actor team ever think that Drishyam would become the blockbuster franchise that it is today? "When it happened, when all those remakes started happening, I was actually in a state of shock. When we saw the first print, we were confident that we had made a good film, but there was no way we could predict it would reach such heights. When it took the box office by storm, it actually took me a month to realise how big Drishyam had become. The different remakes were equally successful, but the real shock came from China... we never expected that," laughed Jeethu Joseph.
So will Georgekutty continue keeping us on the edge of our seats with his ticking time-bomb of a mind? We will know with Drishyam 2 streaming on Amazon Prime Video from today.