Mirzapur banks on bold acts and a breathless pace to keep us hooked
Mirzapur, the web series, drops on Amazon Prime on November 16th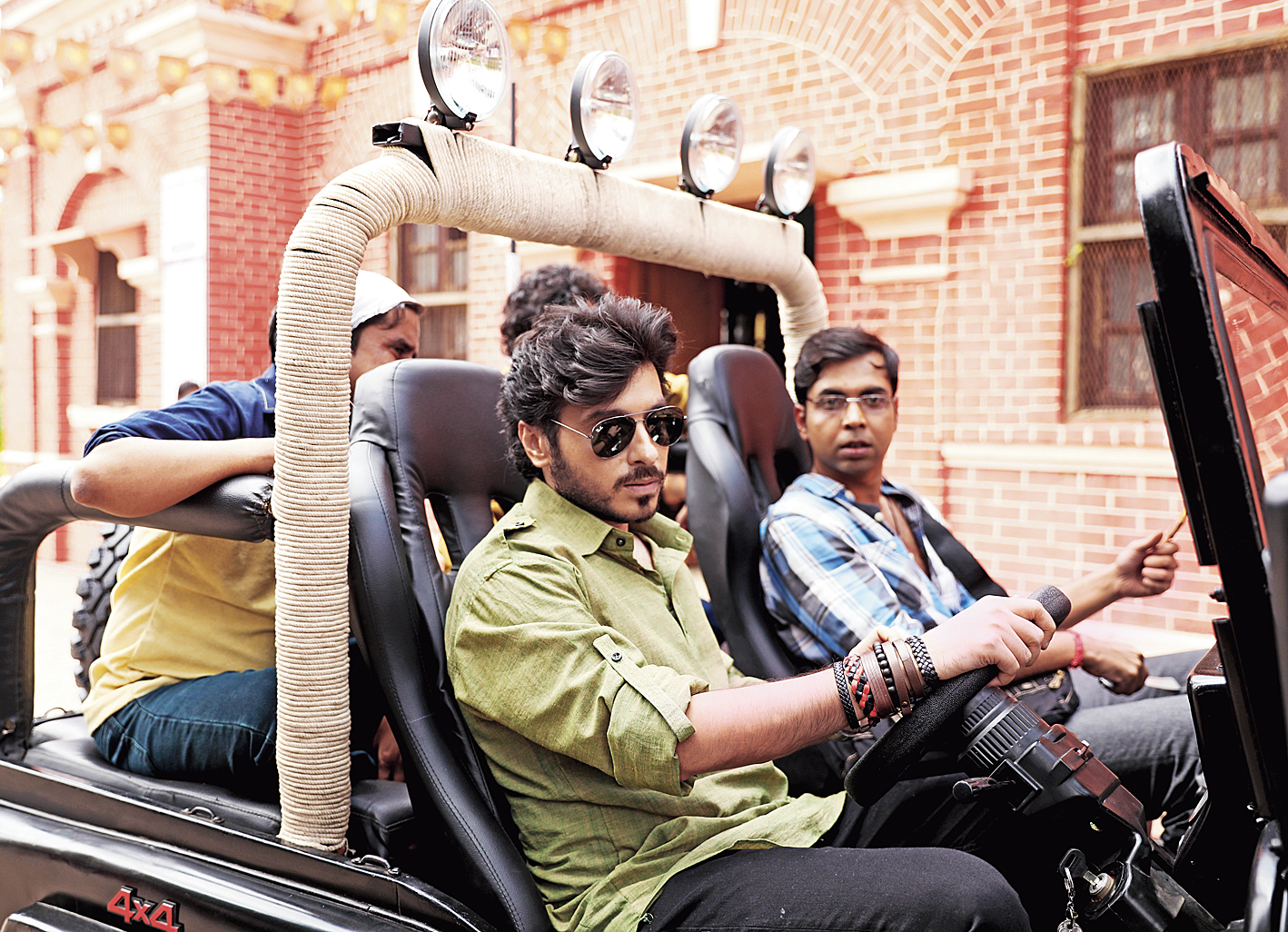 Divyenndu and Abhishek Banerjee in a moment from Mirzapur
Agency picture
---
Published 15.11.18, 05:59 PM
|
---
We don't discuss business at the table" is an iconic line from The Godfather. Food, family and family sharing food at the dining table are an indelible backdrop in this classic mafioso drama.
In Mirzapur, the web series that drops on Amazon Prime on the 16th, a lot of the key action takes place at the dining table. Deals are struck, killings are plotted and the initiation of two young boys into the world of crime also happens here, with shiny guns being offered to them on their shiny plates. Sometime towards the end of Episode 1, someone scrubs a dining table to clean up the remains of a severed finger, still attached to the fork used to attack it.
Directed by Karan Anshuman and Gurmmeet Singh, Mirzapur tries to marry the chamber drama of Godfather with the badlands of Gangs of Wasseypur, and turns out to be a gangster series which, despite using genre tropes, manages to stitch together a somewhat engaging tale. This is thanks to the exemplary acting by some of the most notable names in desi indie cinema, and the breathless pace at which the action plays out.
Produced by Farhan Akhtar's Excel Entertainment, the nine-episode Mirzapur is a standard guns-and-goons story set in the town of Mirzapur, somewhere in the northern hinterland, and focuses on Akhand Tripathi (Pankaj Tripathi) aka Kaaleen Bhaiya, a carpet exporter who causes and controls all of the town's criminal activities. His son Munna (Divyenndu) is a trigger-happy bully whose position in his father's fiefdom is threatened with the arrival of the young Pandit brothers — Guddu (Ali Fazal) and Bablu (Vikrant Massey). The sons of an honest lawyer fighting a case against Kaaleen Bhaiya, the two cross over to the dark side when the gangster makes them an offer they can't refuse. What unfolds is a tale of power dynamics in small-town India, replete with betrayal, rebellion and murder.
Mirzapur is not an easy watch. Body parts are frequently dismembered, bullets almost always target foreheads and many episodes have the nauseating sound of guts spilling out after a dagger has sliced through them. Blood flows freely and you often have to look away. While some of the violence is integral to the plot, the show quickly becomes too much of a blood and gore fest with mindless fights and even mindless killings.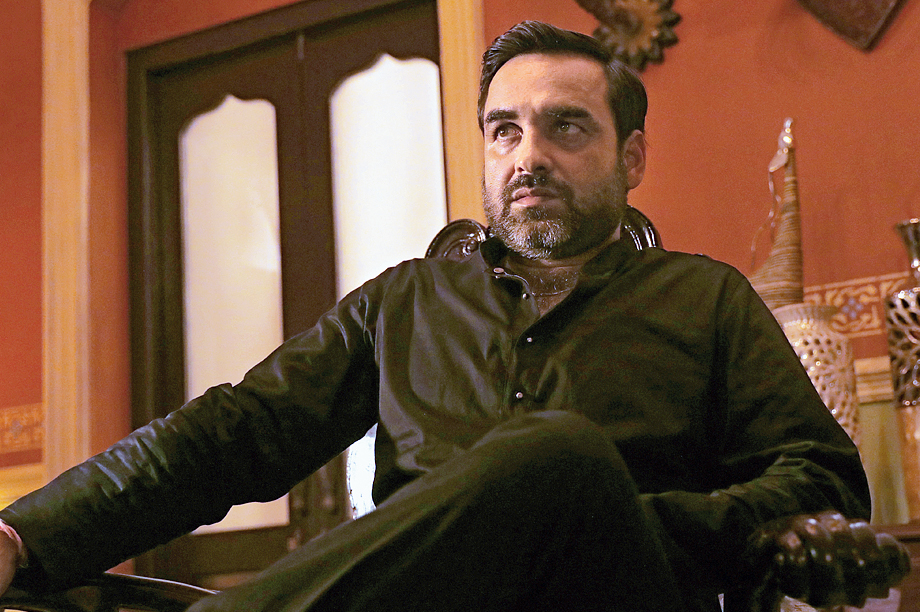 Does a desi gangster tale even have badass cred if it doesn't have a liberal dose of sex and abusive language? Mirzapur has both in abundance. "Maa-behen" cuss words roll off the tongue with ease and much of Rasika Dugal's screen time — she plays Kaaleen's sexually dissatisfied wife Beena — is devoted to scenes of graphic sex, though unlike in Sacred Games, there is no frontal nudity here. 
The other women in the show are full of pluck but are treated as one-dimensional characters, with the makers simplistically equating women's liberation with sexual freedom and forthrightness. For instance, Golu Gupta's — a spunky student leader played by Shweta Tripathi — introduction scene shows her pleasuring herself while reading a sex novel in the college library; it comes off more as a trope to titillate than an important plot point.
What keeps Mirzapur ticking for the most part is that it unfolds like a Shakespearean tragedy, with ambiguous intentions and shifting loyalties; there's even a character named Maqbool.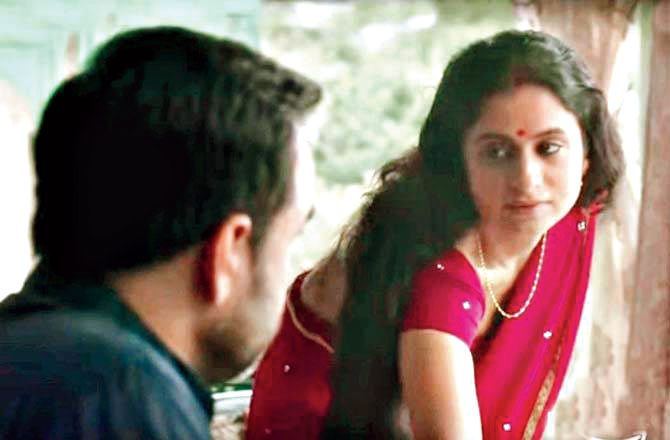 Whenever the storytelling falls short, the performances come to the rescue. A special mention for the ever dependable Pankaj Tripathi and Divyenndu, who makes an easy transition from the Pyaar Ka Punchnama cutie to unhinged anti-hero.
Mirzapur has one of the best background scores you would have heard in a homegrown show and the trippy title music, by John Stewart Eduri, is a win.
What also works is cinematographer Sanjay Kapoor's brilliant play of light and shade, with that shot of Guddu and Bablu gradually expanding their dominance in the gangster business, against the backdrop of balls of cotton, used to weave Kaaleen Bhaiya's carpets, flying about. The show leaves the door open for a sequel, but Sacred Games wins this round — whether Saif Ali Khan's Sartaj Singh will be able to save Mumbai on the 25th day already has us on the edge of our seats.