MeToo and Alok Nath: Babuji or Mr Hyde?
Alok Nath's wife, Ashu, continues to trust him and stand by him. Maybe she hasn't met Mr Hyde either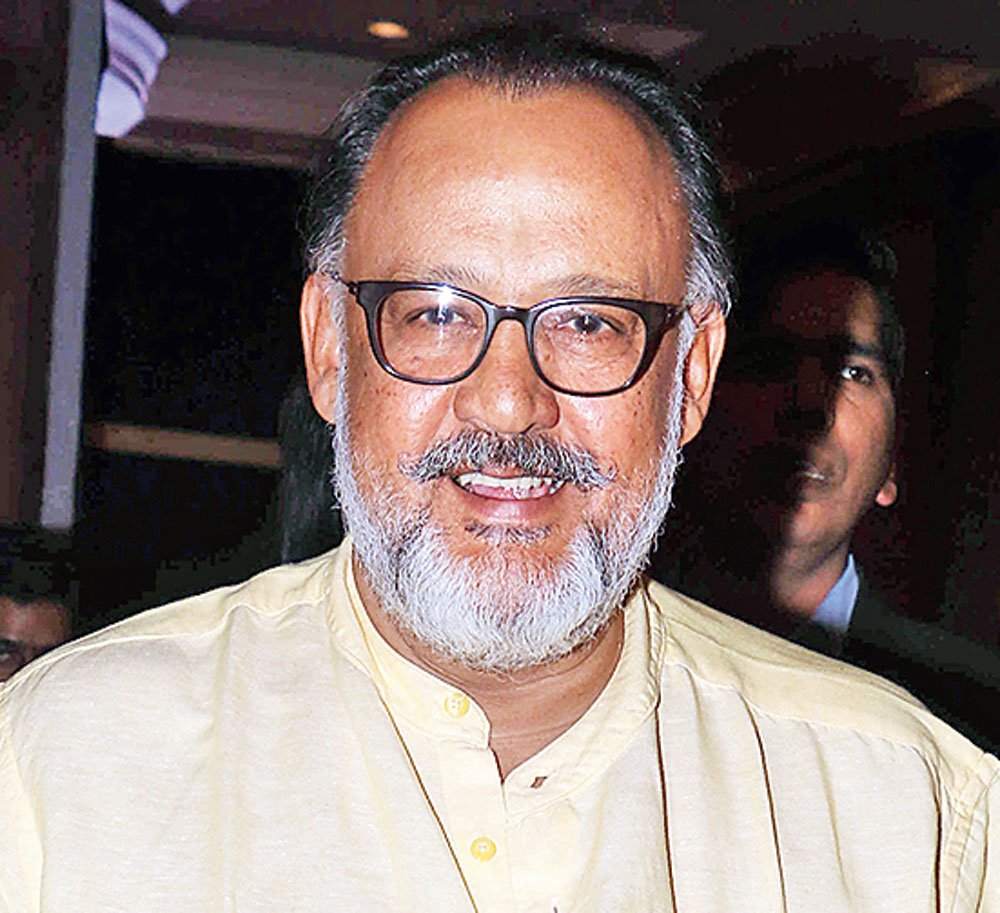 Alok Nath has been accused of sexual assault and harassment by multiple women
Source: Fotocorp
---
Published 27.10.18, 04:15 PM
|
---
Another wave of nostalgia hit me when I watched the Saif Ali Khan-starrer Baazaar, a neat take on the stock market, a slick, "desified" version of Michael Douglas's Wall Street. Standing up to a strong and suave Saif is a talented young actor, Rohan Mehra. When his father, the very affable Vinod Mehra, succumbed suddenly to a cardiac arrest, wife Kiran was pregnant. Rohan was born after his father's death in 1990. Kiran went through tough times bringing up Soniya, the little daughter Vinod doted on, facing her husband's death and going through the throes of pregnancy and delivery. Even in that condition she had to ensure that Vinod's unfinished dream, Gurudev — a film he was in the midst of producing and directing — was completed and released. It took three years to accomplish that when Raj Sippy stepped in as unofficial director with Sridevi, Rishi Kapoor and Anil Kapoor rallying around Kiran. Rohan was a baby then.

It's a sure bet that after this weekend, a lot more people are going to be talking about Rohan. You read it here first: the dimpled young charmer is here to stay.
Somewhere up there his dad must be smiling.
Bharathi S. Pradhan is a senior journalist and author
It's nostalgia week and some of my stories may not win approval from certain quarters (read: blind #MeToo activists). I've known accuser/victim Vinta Nanda and accused/perpetrator Alok Nath since their heady Tara days. They were both on a high (on success, I mean) and no, though I knew many insiders from the unit, those were naïve days and I had no clue if anything was happening between them. In fact, Vinta was dating director Raman Kumar those days. The first time I met Alok was at photographer Girish Shukla's house and when he entered, a buzz went around that Nadira Babbar's favourite protégé had arrived. They were all theatre people from Delhi who'd descended on Mumbai seeking fame and fortune. This clique included Raj Babbar. They were happy times and everybody got along famously. I even went to Alok's wedding reception on the lawns of a Juhu venue and, though he had a well-known drinking problem, the "lecherous" part that many, including Soni Razdan talk about now, wasn't ever a topic of discussion. This is not to diss Vinta (who's been a friend since then) and take up for Alok (whose grope-n-grab episodes were not legendary). It's simply to say that no one who knew them then would've ever imagined that today they'd be embroiled in such an ugly controversy. Ugly, whichever side you look at it from.
Exactly two years ago, Alok's son, Shivang, was caught for drunken driving and driving without a licence, when he didn't stop at a checkpost and had to be chased by the cops before they caught him. At that time, Alok had said something sensible like, "There's no question of my son being treated like an entitled celebrity kid. Let the law take its own course." Nobody really went to town with that story and his benign babuji image didn't get dented at all.
Talking of dents, I agree that the "lechy" side of an actor may not be revealed to all, especially to journos, however friendly they may be. But some of my theatre friends who worked closely with him and I did see a nice side to him. Once, a nasty guy coming in from the wrong side of a one-way street had hit my car and dented it. When I was on the road arguing with the guy, Alok was passing by. He stopped and asked if I needed help. I waved him on but before he went his way, he muttered, "Aise logon ko maarna chahiya (should hit such guys)" and was generally chivalrous. This is not to give him a character certificate since that's something the courts will decide if the matter does go that far. It's entirely possible that I saw only Dr Henry Jekyll and not Mr Edward Hyde. But what I do know is that his wife, Ashu, continues to trust him and stand by him. Maybe she hasn't met Mr Hyde either.