MenToo after MeToo
A #HeToo movement was overdue that would out and take action against women who make false charges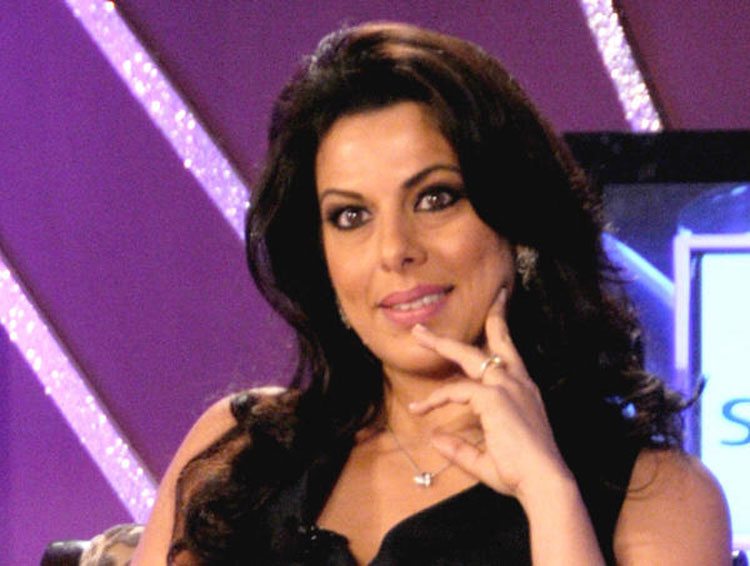 Former Bollywood actress Pooja Bedi
Telegraph file picture
---
Published 11.05.19, 09:08 PM
---
Bharathi S. Pradhan is a senior journalist and author
Finally, somebody's talking the same language as I have been for months. For a long time, one has been squirming over the impunity with which women in the celebrity world have been riding the #MeToo wave and freely damning a variety of men, not all of who were guilty as charged.
While a #HeToo movement was overdue to out and take action against women who make false charges, feisty Pooja Bedi disclosed that she's spearheading a #MenToo movement. "We can't give women holy cow status," she said quite correctly. It has come to a stage where any woman accusing a man is treated like a holy cow whose intentions can't be questioned.
When Pooja recently came out in staunch support of Band of Boys singer and actor Karan Oberoi, it wasn't blind loyalty for a close friend but hard-nosed fact-checking that firmed the decision for her. She actually went through heaps of evidence before concluding that the woman who got Karan arrested last week couldn't be believed.
"I'd always give a woman the benefit of doubt," she said. "But after I went through her messages and interviews, I found so many contradictions in her statements that I said, 'Oh, my God, this is a set-up'. The evidence was so overwhelmingly in his favour."
Karan, accused of rape and blackmailing a woman with dirty visuals, "is a sterling guy", said Pooja. "He's one of the nicest guys I've ever known. He doesn't drink, doesn't smoke, doesn't do drugs, he's well-spoken, well-behaved, completely chivalrous. He wakes up early and does riyaaz." None of this would be material if evidence against him was damning. But Pooja discovered that the woman wasn't the victim.
What about the dirty filming and blackmail that he is alleged to have indulged in?
"Non-existent," she replied, adding that a woman taking pictures of herself and sending them to a guy isn't the same as the man filming her. Karan's phone, she said, shows that he received them from her. "He's the ideal poster boy for fake news."
What she meant was that Karan's case would be the turning point in the gender-lopsided system. "If a woman is punished for filing false charges against a man, it will set a precedent and deter other women from making fake accusations," Pooja believes. One hopes that media houses (especially TV channels) are also pulled up and given a sound rap on the knuckles when they unquestioningly pick up any and every absurd charge by a woman and stain a string of well-known men on prime time.
Batting for equality, Pooja commented, "Equality means being pro-law, pro-justice, it doesn't make men the enemy."
Interestingly, Vinta Nanda, one of the first to name and damn a man for alleged rape, molestation and misbehaviour in India's #MeToo chapter, agreed with that and said on FB, "Justice is gender agnostic," as it should be.
By the way, Pooja's caller tune is Pehla nasha from Jo Jeeta Wohi Sikandar, where she had a prominent role opposite Aamir Khan way back in 1992. Coincidentally, Student Of The Year 2, the new campus film from Karan Johar's stable starring Tiger Shroff, has been labelled a warmed-up, millennial version of JJWS.
In true KJo tradition, there were several screenings before SOTY 2 hit the theatres. On Thursday night, the cast and crew with family and friends watched it at PVR, Juhu. It was a special moment for Chunky Panday as his daughter, Ananya, made her debut and his 80-plus mother, Dr Snehlata Panday, sat proudly in the audience to watch her granddaughter.
Last year, after Ananya finished school, while Chunky and Bhavna were keen to send her to any university of her choice, she told me unequivocally, "I'm going to be an actress." She was always the quiet one in the family. So watching her blossom into a confident celebrity who went meeting guests from screen to screen and handling the flashbulbs like a pro, was a welcome transformation.