Meet cute-heart Rohit Saraf
'I am a very hopeful person and I like to dream'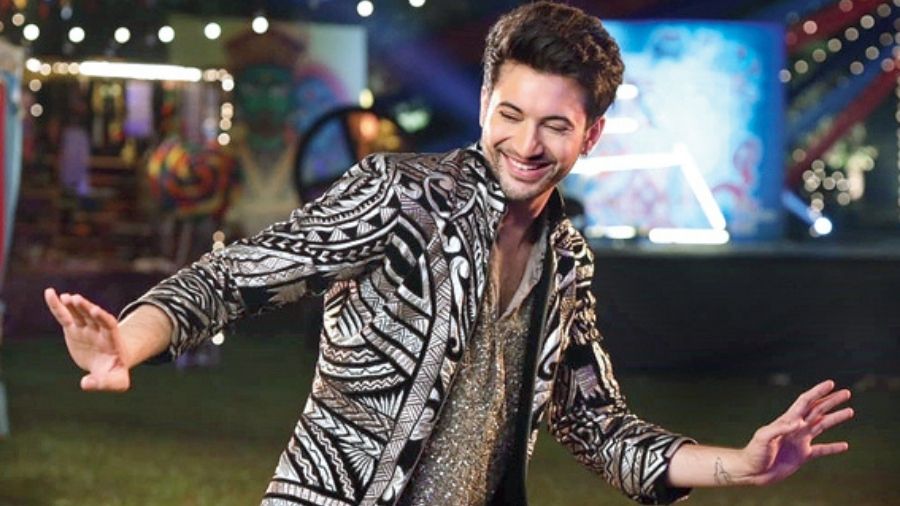 ---
---
I got the virus. I have recovered now but there is quite a bit of fatigue and weakness," Rohit Saraf tells me when we start this conversation. There are no signs of fatigue and listlessness, however, in Rohit's spunky moves in Shola, a dance number by singer AKASA that has already notched up close to 85 lakh views on YouTube ever since it dropped in mid-April.
This comes on the back of Rohit being unofficially crowned the new national heartthrob, with releases like Ludo and Mismatched last year. The Telegraph caught up with the 24-year-old looker on Shola, his massive female fan following and what he loves doing in his spare time.
I know that you have trained in dance and from the looks of it, you are having a ball in Shola. So what took so long for a dance number to happen?
I don't know! I also had the same question! (Laughs) All the films I did, the web series (Mismatched) I did, I never got the opportunity to dance. If I did, I would have definitely done it. But better late than never. I am so, so happy I got to do Shola. It's given me the chance to fulfil two loves of my life — being in front of the camera and dancing.
AKASA and I have been friends for a few years and have hung out a lot. We have spoken about collaborating before, but I always knew that if I had to be a part of a music video, I would definitely want to dance in it. That's how Shola came my way. She sent me a scratch and I absolutely loved it. I decided I had to do this and that's how it happened. It was a great experience.
The numbers are pretty huge...
We didn't really expect the song to mean what it is meaning to people right now. This was going to be another party track that people would have played at weddings and nightclubs. But it's come at a time where everything is so glum and in some way, people are telling me that the song is adding some vibrance to their lives. Instagram reels is a thing now and we see people using Shola in their reels... be it dance covers or make-up tutorials or outfit transitions. That's very heartwarming and that's our biggest reward, not just the numbers.
How do you look back at the last year, with some much-praised performances? You were always popular, but that's now hit the roof...
I have always been blessed with a lot more than I ever expected. That's because I started out with a film that ended up not releasing. So, I always imagine the worst-case scenario because what can get worse than working on a film for a year and then realising after two years that it will never release? When you talk about the popularity that I have now, I have never really been prepared for it, or ever imagined it.
But yes, I have had an incredible 2020 with two releases (Ludo and Mismatched) on Netflix. It's given me an entire new fandom and I am very grateful for that. It feels nothing short of a dream. I have faced numerous rejections as an actor — like many other young actors, I have given thousands of auditions of which probably five have worked out — and somehow that makes you question your own ability. But every time someone tells me that they love my work or that they are invested emotionally in my journey, it gives me more and more strength. I can't complain about 2020. Not only has it been good professionally, but there's been tremendous growth in my personal life too. I am a very hopeful person and I like to dream and that's what keeps me going in life. My mom believes in me and now, so many people I haven't met feel I have the potential... that's so heartwarming.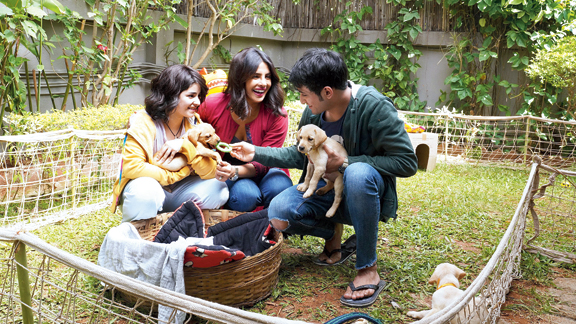 Which performances of yours do fans talk about the most when they interact with you?
Right now, it is Mismatched because of how much they enjoyed the simplicity of love and how the show addresses some of the most regular problems that young adults face now. They also write to me about The Sky is Pink and Dear Zindagi and What Will People Say. I have never tried to do a certain 'type' of cinema... I have always done work that spoke to me. People really like the fact that I have chosen films that talk about things that are not often spoken about. What Will People Say (a 2017 Norwegian production co-starring Adil Hussain) spoke about freedom and liberty. We promoted the film in Scandinavia and met young girls who were dealing with the same issues that the film discusses. We did Dear Zindagi back in 2016 and at that time, mental health wasn't actively spoken about. Till today, I get messages about that film. And then there is The Sky is Pink which highlights something — death — that no one wants to talk about. The film looks at death from a different perspective and a lot of people got closure on the loss of a loved one after watching that film. I am very happy that the kind of work that I have done has touched people's lives.
You have a massive female fan following. I understand that it must be pretty flattering, but is it also difficult to navigate through it sometimes?
I don't know whether it will sound correct or be interpreted the right way, but because we are now living in a world where physical contact is minimum and everything is practically online... when I feel a little overwhelmed, I just keep my phone aside and that's the end of it. It's as simple as that. I don't think there's anybody in this world who doesn't want to be loved, but I can easily walk in and walk out of that world.
Actor Kriti Sanon had said in an interview that she had initially lost out on a few roles because she was told that she's 'too good-looking'. You are quintessentially good-looking. Is that an impediment to getting certain parts in your case?
I don't know, man! Has there been a time when I haven't got the part because I look a certain way? Maybe. But I also don't want to blame it on that... perhaps I wasn't good anyway. I don't want to say anything about Kriti Sanon because that's her journey.
So far I haven't really faced anything like that. But if in the future, if it does happen, I will find a way to deal with that. If there's a part that requires me not to be urban-looking, then I will be able to do it. There is a reason we have professionals who design looks for actors.
What's the word on Season 2 of Mismatched?
We are supposed to do it, Netflix has announced Season 2. But the way the world is right now, everything is in the air. So I really don't know when we will get down to shooting it.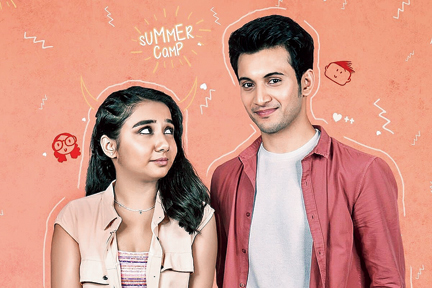 What do you like doing besides acting and dancing?
I recently have begun to enjoy reading. I sketch and paint a lot, but that's only for myself. It's a world that I don't want too many people to enter. I enjoy creating lamps because lighting really changes my mood. I really enjoy music... it's a huge part of my day, every day....
What are you reading now and listening to?
I am reading The New Human Revolution by Daisaku Ikeda. Let me see what's on my playlist... I am listening to Khaled, and yes, I recently discovered this song called Khoj by When Chai Met Toast. I really like it!
I am crushing on Rohit Saraf because... Tell t2@abp.in