Time travel with Tom Hiddleston
The series opens with a scene from 'Avengers: Endgame' where the superheroes we love have time-travelled back to the events of the first Avengers film and run into Loki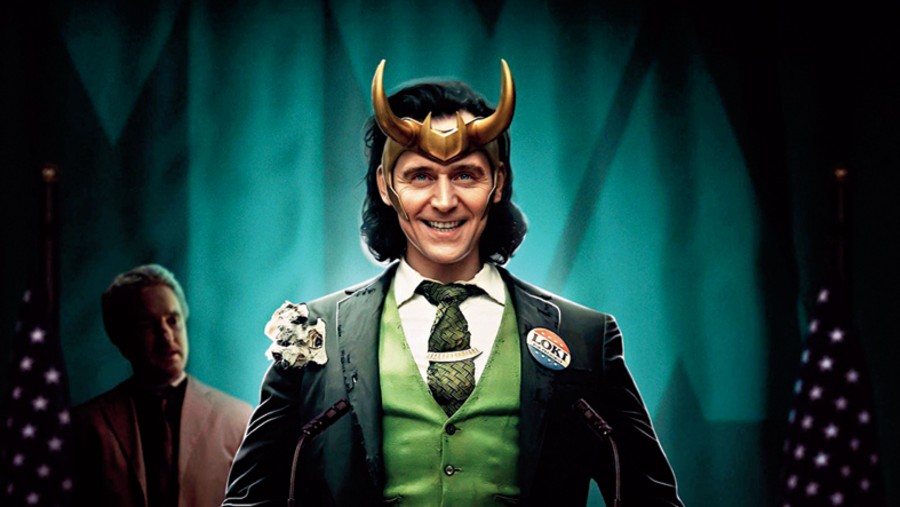 A moment from Loki
Sourced by the correspondent
---
Published 10.06.21, 09:27 PM
|
---
Take Loki's volatility and blustering arrogance. Place him in an unfamiliar situation. Watch the unpredictable play out. If the riotously imaginative first episode of Loki — named after the eponymous God of Mischief in the Marvel Cinematic Universe and developed as a standalone series — is anything to go by, then the MCU has, once again, managed to throw a curveball at the viewer.
Premiered on June 9 on Disney+Hotstar and with an episode scheduled to drop every week, Loki has been long overdue, given how entertaining and magnetic Tom Hiddleston has managed to make the character. With this series, we get a fun and occasionally weird shift away from the MCU aesthetic that gives Loki enough room to be what we have always expected him to be.
The series opens with a scene from Avengers: Endgame where the superheroes we love have time-travelled back to the events of the first Avengers film and run into Loki. The God of Mischief is still the scamp he was known to be initially, with his redemption in subsequent films not having happened yet. Loki bolts with the Tesseract (aka the crystalline cube-shaped containment vessel for the Space Stone) and lands plum in the middle of the Gobi Desert. Loki being Loki dusts himself off and stands up to deliver a Loki-like speech to the shocked inhabitants, but is immediately whisked away by an agency of time cops.
Seems like Loki has upset the timeline of events and is brought to the mysterious Time Variance Authority, a bureaucratic organisation that exists outside of time and space and monitors the timeline.
After a series of hilarious moments that involve Loki pulling out a series of empty threats and one-liners, he is given a choice — be erased from existence due to being a "time variant", or help fix the timeline and stop a greater threat.
Tom Hiddleston has always made Loki an intriguing mix of the Machiavellian and charismatic, and he doesn't disappoint in the first episode of the series. The episode's audacious visual style is matched by some winning moods and moments. Chief among them being Loki's blow hot-blow cold banter with time-twisting man Major Mobius. Owen Wilson as the level-headed Mobius, in a clear case of inspired casting, is the perfect foil to Hiddleston's flamboyant turn and we are already rubbing our hands in glee at the prospect of the chemistry this odd couple will bring to the subsequent episodes. The series also promises to show us a Loki we have rarely seen before, a character often at odds with himself and whose biggest obstacle is himself.
Episode 1 also gives us a taste of how seamlessly this show weaves itself into the rest of the MCU, while carving out a unique space for Loki to thrive on his own and exploring more of his identity. There is a lot of information packed in, but we hope the entertainment in the next couple of episodes will make up for that.
Loki is directed by Kate Herron, one among the rising breed of female film-makers at the heart of big-ticket superhero projects. While Patty Jenkins has proved her mettle, twice over, with the Wonder Woman films and Cathy Yan give an interesting spin to the world of Harley Quinn in Birds of Prey, we are waiting for what this year's Academy Award-winner Chloe Zhao will bring to Marvel's Eternals. In the meantime, sit tight and watch what Herron — and Hiddleston — bring to Loki, the man (or god) with many a quirk and quality.