Kiara Advani: Mind more on the situation than work
If the lockdown had not happened, Kiara would have completed Bhool Bhulaiya 2, a film she was halfway through shooting in Lucknow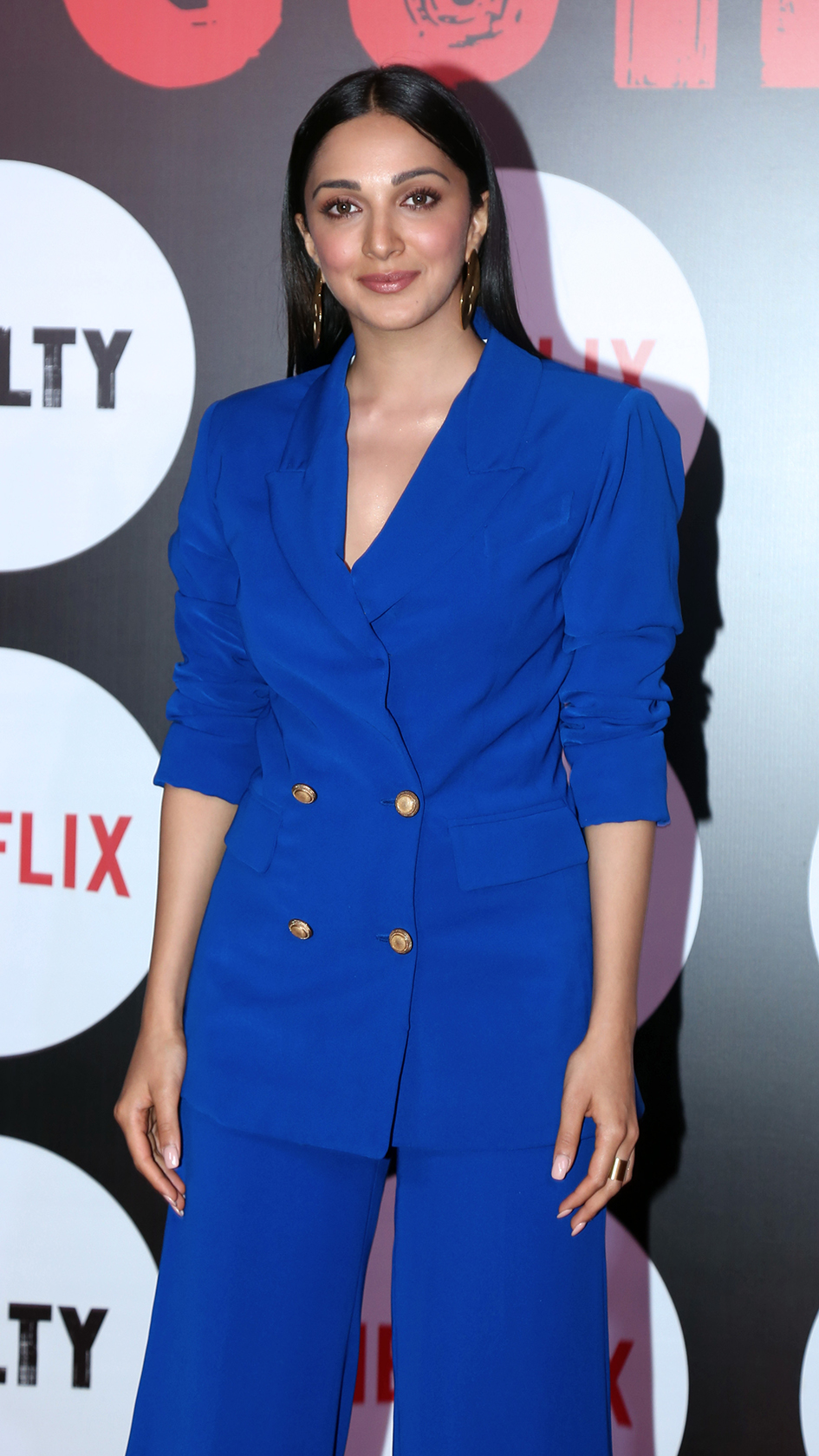 ---
---
Alia Bhatt has something to answer for. I know of at least two girls who have had to change their names to skip any confusion.
In a world where there's been space for Rahul Khanna, Rahul Bose, Rahul Bhatt and Rahul Dev, and Vinod Khanna and Vinod Mehra were contemporaries, and there are half-a-dozen Akshays, there can be only one Alia.
Therefore, Pooja Bedi's daughter had to transform from Alaia (pronounced Alia like Ms Bhatt) to Alaya when she made a spunky debut with Saif Ali Khan in Jawaani Jaaneman.
The other is, of course, the well-known Ms Advani. Karan Johar knew this pretty girl from south Mumbai as Alia Advani, who had to morph into Kiara Advani when she got a break in Hindi movies. In MS Dhoni, she had too fleeting a role for anyone to remember her and nobody saw Machine for any recall value. But KJo's Lust Stories, the much-watched and somewhat-bashed Kabir Singh, the total entertainer called Good Newwz that brought good fortune to its makers, and Guilty, the Netflix original that emphatically endorsed the #MeToo movement conspired to make Kiara Advani a star.
Today, while veterans philosophise, how are the really young, who are on the cusp of stardom, handling the sudden stent that has temporarily blocked everybody's progress?
If the lockdown had not happened, Kiara would have completed Bhool Bhulaiya 2, a film she was halfway through in Lucknow when the pandemic made everybody go home and forget about cinema and celebrities for the time being.
"Nothing like being in your own house at a time like this," she said gratefully. "When I watch the migrant workers on television, my heart bleeds. That's when you realise you're so lucky to have a roof over your head, your family around you and food on the plate. After this lockdown, I feel there will be a shift in our values, more gratitude for what we have."
She's right.
It's interesting how two months have changed priorities. Earlier, when we'd discussed the fame factor Kiara was just getting used to, she'd analysed, "It wasn't something that I really sat down and thought about. Maybe because the people around me, my family, my managers, my support staff, nobody changed. But what this year has done for me is that I'm more confident as an actor. This is what I really longed for. It empowers me and gives me the confidence that I will also bring something to the table as an actor." Life was a lot about work.
After over two months of the lockdown, it's: "My mind is more on the situation than on work."
Living with her parents and her brother — who have all been pitching in to keep the kitchen and the house going — Kiara's mantra has been, "Setting small goals for myself like, 'Today, I'll cook this dish' or 'Today I'll clean the kitchen.' Accomplish those instead of thinking too much and getting stressed."
It has been a change for everybody. Her mother, who runs a school for children, "Was like you," she told me, "a working woman and not into cooking."
Two months later, "My mother is like the Masterchef at home."
For Kiara, work now is more in the form of endorsing brands and campaigns that are helping people cope. But it does help being an actor — she doesn't need professionals to make her look fetching on online interactions. "As it is, I've always liked the natural look. Sometimes, I use enough basics to make it look natural. And I tie my hair casually in a ponytail."
It's when her mother has her online classes during the lockdown that the actor-daughter gets into action. "I do her make-up and doll her up more than I do for myself," she grinned.
And once in a while, the actor in her bursts out. "When I'm reading scripts, I randomly do a dramatic scene before my family and they are so fed up that they are like, please go back to your sets."
She will, because for all of us it'll be back to work one day.
Bharathi S. Pradhan is a senior journalist and author