Some shine brighter
How some in the Mumbai film industry have been silently helping people during the Covid-19 lockdown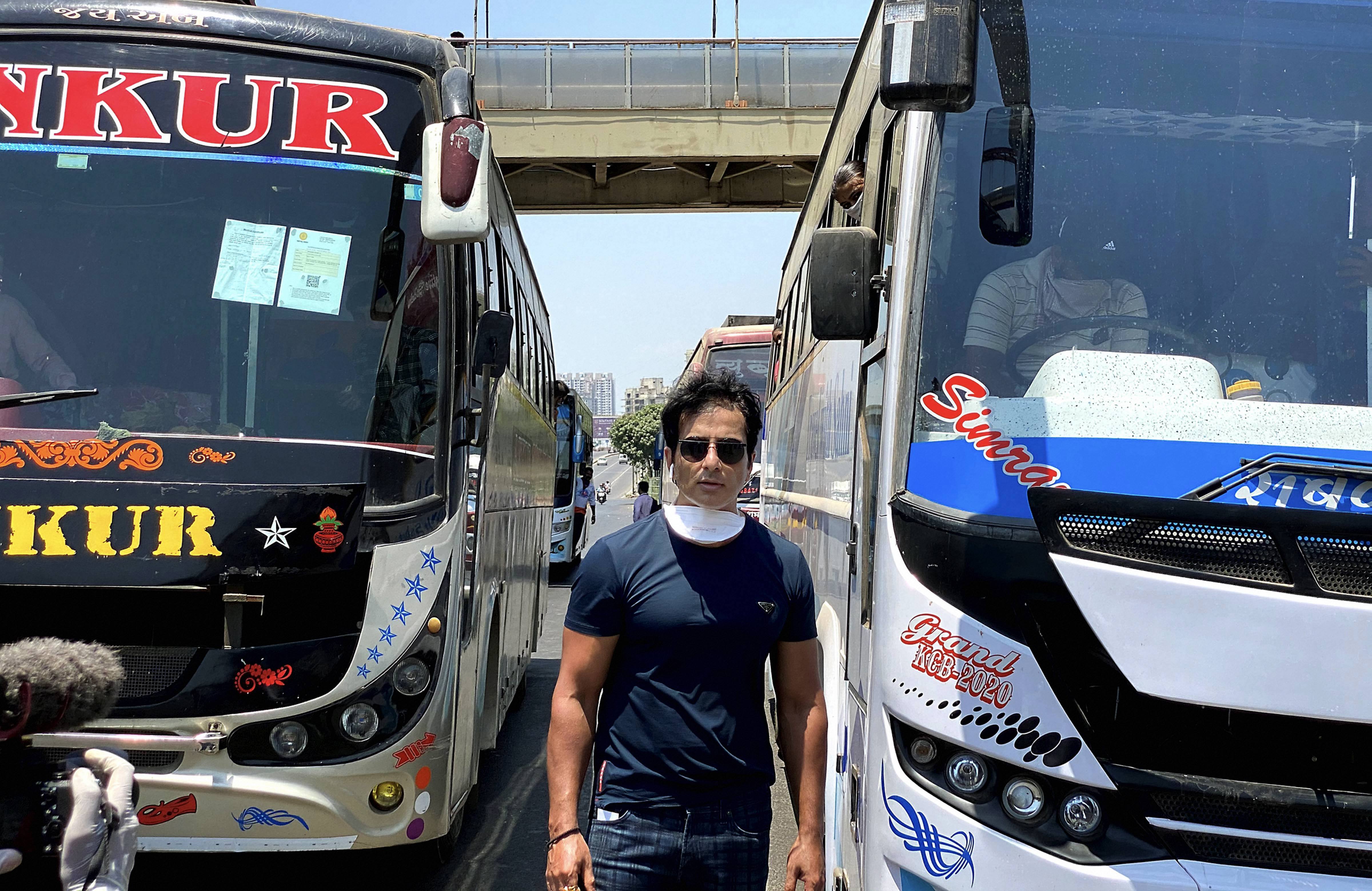 ---
---
While migrant labourers and daily wagers make heartrending visuals, the glamour industry in Mumbai has so many hunks with hearts that 40,000 workers have money in their bank accounts and free food rations.
But not all the benefactors have hit the headlines. For instance, how many would know that men with muscles like Hrithik Roshan and Rohit Shetty have quietly got in touch with the paparazzi that clicks them day in and day out standing outside event venues, gyms and airports? With cameras lying idle, Hrithik and Rohit, along with Karan Johar and Ekta Kapoor, make the big four who have been transferring money into the accounts of photographers' staffers.
Rohit's name pops up again when you talk to the Federation of Western India Cine Employees (FWICE), which has cut across political affiliations — no saffron, green or anything in between as all film bodies have got together on one platform for one purpose.
FWICE painstakingly spent the first week of the lockdown to collect bank details of 40,000 workers to ensure cashless transfer. When Salman Khan wanted to take care of 25,000 workers, one phone call to the federation and he was able to get bank details of his beneficiaries.
"Salman was in touch with us personally," remarked Ashoke Pandit, FWICE 's chief advisor, confirming that the actor had transferred Rs 3,000 each to the accounts of 25,000 workers. Calculate how many zeroes that is — and it's an ongoing monthly process until work resumes. YashRaj Films also has been taking care of 3,000 workers by putting Rs 5,000 into each account.
Rohit, Ajay Devgn, Varun Dhawan and film producer Anand Pandit make a foursome that has financially backed the federation.
And, of course, there are individuals like Sonu Sood, who was recently seen flagging off busloads of migrants to Karnataka.
It went beyond giving money when it came to Sonu. It was about going that extra mile, several miles actually, to get governmental wheels into motion.
"I saw those visuals of people walking home. I met a family with an elderly lady and a little girl. When I asked them where they were going, they said Karnataka. I told them to hold on for two days, I would see what I could do.
"And thus began the chain to set the whole process in motion. That was the really tough part," said the actor known here for his biceps. "It has been a very tedious process."
He tried to send migrants home by train. "Because of social distancing, buses can take only 25 people while a train can carry many more. But permissions were not forthcoming for trains."
Getting permissions from two states too was a nightmare. "Most states didn't want to take migrants from Maharashtra."
That's when the celebrity key that opens doors had to be used. "I had to finally use my clout, talk to friends in high places. All this has to be done personally, no staff can do it, unse hoga hi nahin, because they are influential people who you have to talk to."
This earthy Punjabi, who surprisingly got stardom in Telugu cinema (that's where the big bucks come from) before Hindi films recognised him, was shooting for the film Acharya, a mega movie with Chiranjeevi in Hyderabad, just before the lockdown.
Back in Mumbai, Sonu has been sending a truckload of food every day to feed the underprivileged — supervising it was what brought him out of the house and on to the road. He was also the first celebrity to step up and give his property to the authorities for the use of paramedical forces during Covid-19 times — Shakti Sagar, his hotel near Iskcon in Juhu, named after his father.
"I feel it's my parents from up there who're guiding me to do all this," said the actor.
After sending home 350 migrants in the first lot, and many more in the days to come, he says tirelessly, "It's an endless journey. I wish I had a magic wand to send everybody home."
Wish abracadabra would really work.