Kesari: History meets hysterics in this tale of valour
Made worth a watch by Akshay Kumar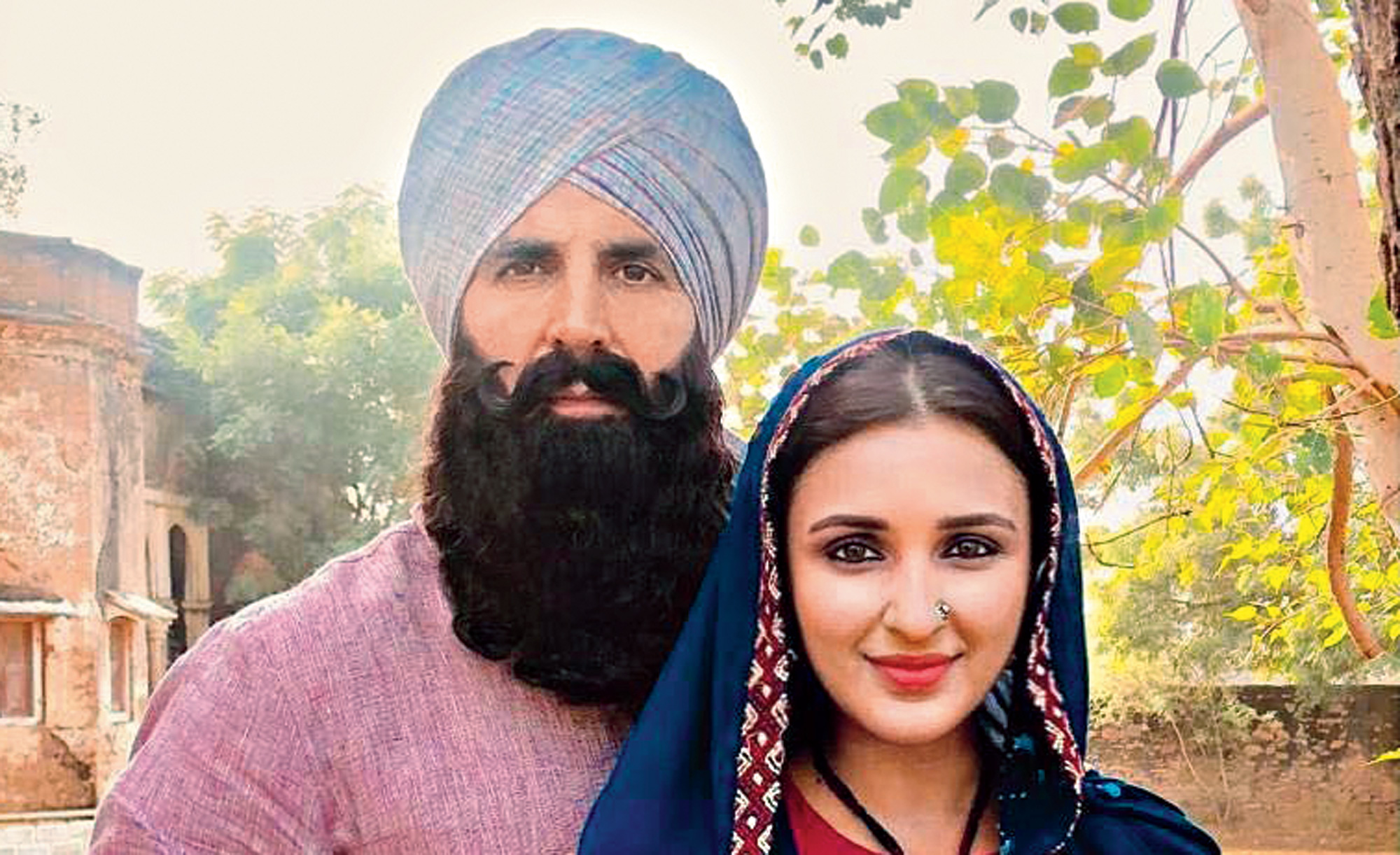 ---
---
The Battle of Saragarhi — in which a regiment of 21 Sikh soldiers fought off an army of 10,000 Afghans in a fierce seven-hour skirmish on a September day in 1897 — is a chapter almost lost in the annals of Indian history. It's not an event many of us would recall from our history texts, primarily because this wasn't a battle for India's freedom, but an arduous attempt to guard a fort by a handful of soldiers who earned their wages from the British. But it's a story worth telling, an extraordinary account of bravery in the face of adversity, an example of what the human spirit is capable of when its soul is under fire.
The valour of these martyrs may have compelled the British Parliament back in the day to observe a silence of two minutes and is honoured as 'Saragarhi Day' in Punjab to this day, but there's little by way of information about this tale of derring-do. That gives director Anurag Singh — also credited with writing the script with Girish Kohli — to take a string of liberties. He amps up the drama, cranks up the background score and puts patriotism on steroids. The result is a film that may have its heart in the right place but doesn't score any points for subtlety. So much so that at every point in Kesari, you half expect Sunny Deol to turn up screaming 'Main waapas aaunga', a handpump hoisted on one shoulder.
Though Kesari may tell the story of 21 bravehearts, it's unmistakably mounted as a star vehicle for the man who has now become Bollywood's undisputed face of nationalism —Akshay Kumar. The actor stars as Ishar Singh, a Sikh soldier who lives by a code of honour and is independent in thought and spirit, even though he has to take orders from his British superiors. A run-in with a handful of Afghans in the area — Kesari is shot in Spiti and set in what is present day Khyber Pakhtunkhwa in Pakistan — makes the British transfer Ishar to man the Fort of Saragarhi in the vicinity, a punishment posting of sorts where nothing really happens… the soldiers there while their time away in rooster fights and then spend the rest of the day feasting on the same. It is, of course, up to Ishar Singh to not only discipline the men into action, but also rouse their feelings of patriotism before the Afghans come calling.
Kesari has been made in keeping with the current nationalistic mood in the country and the beats are all that we have seen before. History meets hysterics in many a scene and there is an unsubtle attempt at emotional manipulation at almost every step. The soldiers — though some of them come into their own in Half Two — are predictable prototypes… from the one who breaks into a paean whenever he misses his beloved to another who fervently clutches on to a letter from home to the wet behind the ears newbie who's petrified of pulling the trigger.
At 150 minutes, Kesari tests your patience. And the first half — with too much time and talk devoted to 'azaadi', 'qaum' and 'izzat' — is a yawn. What weighs down the film further is the imaginary conversations that Ishar has with his wife (Parineeti Chopra in a lacklustre cameo) and the dull attempts at humour by Ishar and his men.
A testosterone fest from first to last, there's almost zero presence of women — besides Parineeti, there's a two-minute act from debutant Toranj Kayvon who plays a young Afghan girl whose subjugation catalyses the events in the film.
Like Padmaavat last year, Kesari tars the enemy by the same stereotypical brush, portraying them as kohl-eyed barbarians who scream 'jihad' in every sentence and will grab at any opportunity at deception and betrayal. However, the film redeems itself towards the end by showing the human face of war — if the Sikhs risk their lives to pour water into the mouths of every dying Afghan soldier, the Afghans make it a point to not strip their enemy of their turbans even after they are dead.
Kesari pumps it up in the second half, and that's courtesy an inspired turn from Akshay and the action scenes in the last hour. The imprint of Zack Snyder's 2006 film 300 is all over the film, especially in the macabre battle scenes. Bodies are sliced, heads decapitated and in one scene, Ishar pierces his sword through three men in one swift stroke while punching another with his other hand. Yes, there is complete lack of nuance, but the film never really aims for it.
However, there are some tender moments that will invariably bring a lump to your throat, capped off by that final scene of bravado from young Gurmukh Singh (played impressively by newcomer Surmeet Singh Basra). There's also a nice bit or two from history, including a hint that Ishar may have been the man behind the ingenuity of the telescopic rifle.
And so it's Akshay Kumar who does the heavy lifting, with Kesari standing tall in the end because of him. The face may be buried under a huge turban and a fake beard, but it's the fire in Ishar's eyes and that hint of a smile even when staring at death that keep you invested in the film. Akshay makes Ishar a superhero and a stuntman rolled into one. But most of all, the Khiladi makes him a man we root for. In life and in death.