Anjali Patil on being a 'nomad' and doing only socially relevant films
I chose to become a performer and a director because I want to tell stories that are relevant and real, rather than fantastical, says Anjali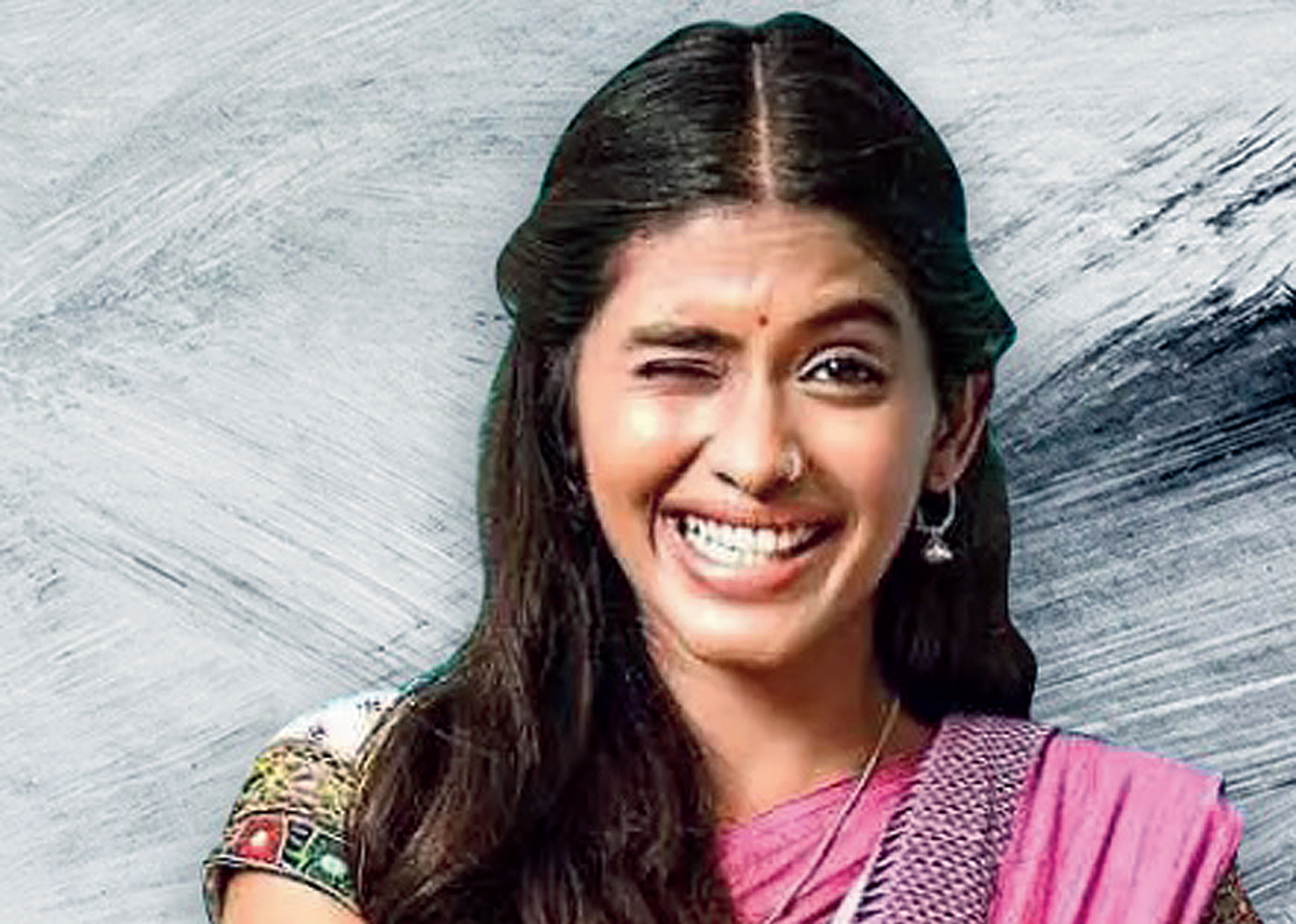 Anjali in Mere Pyare Prime Minister
A still from the film
---
Published 22.03.19, 05:12 PM
|
---
The Hindi-speaking audience last saw Anjali Patil as Malko in the much-celebrated Newton two years ago and last year she made her Tamil debut as Puyal, the fiery young woman, in Rajinikanth's Kaala. The 31-year-old actress has critically acclaimed films like With You, Without You (for which she won the Silver Peacock for Best Actor at IFFI) and Na Bangaaru Talli (for which she received the National Award —Special Mention) to her credit. Anjali is now starring in Rakeysh Omprakash Mehra's Mere Pyare Prime Minister, that's playing in theatres, as a single mother who lives in a Mumbai slum with her son Kanhaiya (Om Kanojiya). A t2 chat.
You were a part of Rakeysh's Mirzya. Is that when he spoke to you about this film?
I had a very small part in Mirzya, and when we finished that, Rakeysh Sir said we have a lot of things to do together. He then briefly told me the idea for Mere Pyare Prime Minister. I didn't think too much about it because not everyone follows through on these conversations. To my surprise, a year later, he gave me the script.
What made you want to be a part of this film?
The story is about a single mother who's very full of life, is vibrant, not very educated but unapologetic about it. She represents the woman of today and is very open. She treats her son as an equal, and there's a beautiful friendship between the mother and son. These were very compelling reasons for doing this film, and of course, getting to collaborate with a director who influenced me at the very beginning of my artistic life. His films have been a major source of inspiration, when I was in school and then at National School of Drama.
An old Hollywood advice is never work with children and animals. What was your experience of working with Om, who plays your character's son Kahu?
Om is a very smart kid, he's a kid of today's time. When we think of kids, we think of the way we were as kids — I was not exactly shy but awareness levels at our times were very different. It's a major shock when you realise that kids today know so much, sometimes even things that you don't know. So, you have to give them a certain respect and that for me, meant that I treated him as an equal rather than a kid. He might not have lived the 20-25 extra years that I have, but has an equal understanding of things, so there was no way I could bring the 'power game' of being an adult.
When you get into actual shooting, with kids in a frame you cannot apply the same process that you would with older co-actors. They're so unpredictable that everything just falls apart. So, the best way is to be with no agenda. You just have to be there in the moment with just the key reference point that this mother-son shares a very beautiful friendship. They sing songs, entertain each other and they share secrets.
The characters you've played in this as well as other films have always said important things about gender. How important do you think it is for a film that you do to have its politics in the right place, and send out the right message?
It is the most essential thing when it comes to my work and my choice of films. People keep asking me why I keep doing these socially, politically charged films, about domestic violence, human trafficking, or caste issues. I think it's a subconscious decision, because of the education I've had, because I chose art, films, theatre and writing. I chose to become a performer and a director because I want to tell stories that are relevant and real, rather than fantastical. And even if they're fantasy stories, like the Panchatantra, they have to be rooted in life. Our basic nature, as human beings, is to evolve. I use my medium to evolve myself and my understanding of life. It's what I'm sharing with other human beings. So, how can I mislead them with the wrong messages and things that would poison them rather than water their evolution? If I make people intolerant with my art, there would be something deeply wrong with it.
You're working in different languages. Is that an enriching experience as an actor, to be able to tell stories regardless of origin?
Of course. With every new language, you get to experience the culture. I grew up in Maharashtra as a typical Marathi girl, and then I went to Delhi to study at NSD where it was a completely different culture. Tamil Nadu has a different culture and so does Andhra Pradesh. When you get to experience all these cultures, it doesn't just widen your perspective... it shows you a different one. In today's times people are so averse to even listen to different ideas, it's important to go out and experience and understand perspectives.
It's widely believed that the ultimate destination for any actor in India is Bollywood.
I think it's a myth that's been created by everyone together — the filmmakers, the actors, the press and the audience. It is a fantastical destination that's been created and enforced on actors and we then just buy it. It's like when people work in corporations, you are told that you are successful only if you become the CEO. Who made that rule? A friend of mine who was the CEO of a big company quit when he realised that it's a myth and now he's just travelling.
We need to be very cautious about what we're getting ourselves into, if we're buying these myths and underestimating our personal truth. I took a long time to understand this and got myself out of that illusion. I left the city, started travelling and I'm still a nomad. I only come back to sign contracts, meet a director or when I have a shoot. The rest of the time, I'm somewhere in a village, in a coastal area or in the mountains, learning something, playing something, writing poems, working on a documentary. It's a simple life that gives me happiness. Sitting in the city and buying things doesn't give me pleasure, watching a sunrise does.