Omi Vaidya on being Chatur, a decade of 3 idiots and joining the desi digital bandwagon
Though I was born in America, I can relate to how my parents feel as immigrants, says Omi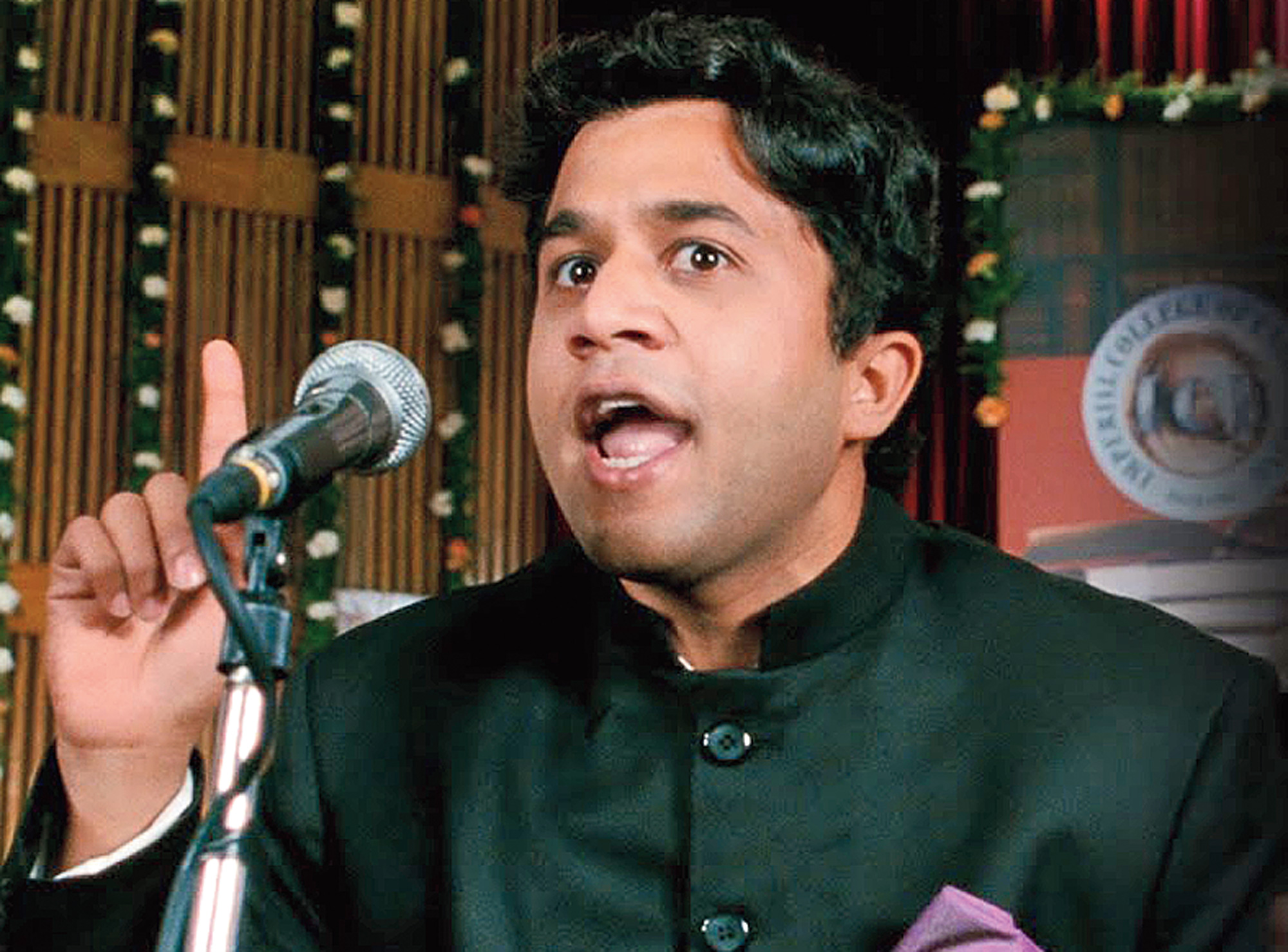 Omi Vaidya as Chatur in 3 Idiots
A still from the film
---
Published 22.03.19, 04:47 PM
|
---
As the irrepressible Chatur in Aamir Khan's 3 Idiots, Omi Vaidya became a sensation when the Rajkumar Hirani-directed blockbuster released almost a decade ago. Since then, the 37-year-old from Los Angeles has acted in some Bolly films — Dil Toh Bachcha Hai Ji to Blackmail. Now, Omi plays an Indian navigating life in America in Metro Park, currently streaming on Eros Now. A t2 chat.
What made you sign a show like Metro Park?
The show focuses on south Asians living in America and how they manage to retain their culture in the westernised world. There is a lot of comedy in that world built around the fact that how do you hold on to the culture, how much do you let go of it, what do you have to do to survive…. You will find a lot of quirky characters here. I am an Indian who grew up in America. Though I was born in America, I can relate to how my parents feel as immigrants. And that's what made me sign on, primarily… the relatability factor.
Is your character anything like you?
Yes, quite a bit. I have very strong connections with India and a lot of the struggles my character goes through — including being married and getting ready for his first child — are extremely relevant, relatable and universal. The show has a lot of universal themes — like survival, success, making sure your wife is happy! (Laughs)
Is it true that the show makes a comment on the current political scenario in the US?
Honestly, I don't really know. If it does, I will be very happy! We do talk about politics and issues that affect the Indian diaspora. We talk about how it was relatively easier for Indians to travel to the US earlier, but stricter visa rules have made it a problem now. The show also deals with xenophobia and misplaced Islamophobia. It shouldn't be a common thing, but it does happen. The show touches upon many things, but we don't take them head-on or tell them in an offensive manner. We are just showing you how it is.
India is in the middle of a digital boom. How are you planning to leverage that even though you are predominantly based out of the US?
In the US, the digital platforms have been a disruptor and people are now fighting the release of movies on Netflix as opposed to releasing them in theatres. So, in America, things are being pushed back a little. But yes, it's really booming in India now. It's a win-win for the consumer, who's been waiting for platforms like these for ages. If I wanted to watch a show about the Indian community in Edison, New Jersey, five years ago, I couldn't expect Indian producers or even American producers to make that. But today, all thanks to streaming platforms, I can watch shows like that, and be a part of shows like that. People can now watch what they want and producers now have a platform to cater to specific tastes. And I see myself as being a part of that wave and riding it.
3 Idiots, your breakout Bolly film, will turn 10 this December…
Oh yes! Remember Chatur's (Omi's character) dialogue in the film where he says, 'Main dus saal baad hasoonga aur tum log royoge!' (Laughs)
What are your best memories from making that film?
Oh, it was such a wonderful film, such a wonderful experience. It was the best production I ever did in India. While working on it, no one had an idea it would become such a big film because everyone was so relaxed on set, enjoying themselves constantly. Not in a fooling around kind of way, but in the way that it was treated like a fun job and the focus was on doing the best we could without any pressure whatsoever. All egos were put aside. I didn't even know people had egos, until after that movie, when I worked on other projects (laughs). The director (Rajkumar Hirani) was wonderful and the production handled such a big film in the spirit of an American independent film… we stayed at locations and not in posh hotels, everybody was together. It was kind of cool.
Are you happy with the choices you made after that?
Can you call them choices? I really don't know. I just did things that came to me and things that I thought were relevant and exciting for me to do and to which I could add some value in terms of my acting. On hindsight, one always has second thoughts about some decisions. Honestly, I don't really watch a lot of Indian movies, so I really don't know if there's any role that I could have done better than the actor who did it. The roles that come to me, I hope they come to me because the creators think I add some value to them. When I am offered a ridiculous, dumb role that adds no value to me, I immediately say 'no'.
As an actor, do you think you've been pigeonholed?
I don't think so. It's just that in Bollywood, the star system is still very strong; films are sold only on the names of big actors and I haven't been able to make a place there. I understand that it's nothing personal… that's how the business works. But I am always looking for interesting and challenging roles. Also, I am constantly looking at working with good people. That's why I did Blackmail (co-starring Irrfan Khan) last year; the director (Abhinay Deo) was fantastic and accommodating and the role was enjoyable too.