Kangana's steam
For that flawless act of kabaddi mom, for a well-earned Padma Shri and for being a woman unafraid to wade in however daunting the tide, congratulations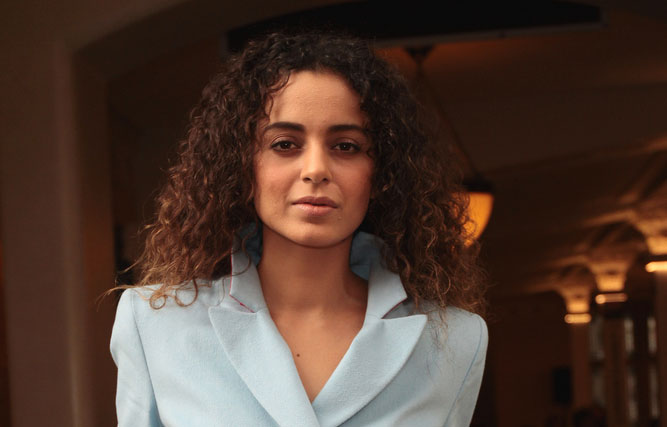 Kangana Ranaut
(Shutterstock)
---
Published 01.02.20, 07:24 PM
|
---
Guess who this slim, 21-year-old actress was? After 26/11 in 2008, she had brushed aside suggestions that she would be mobbed, and joined the candlelight vigil for victims of the terror attack in Mumbai. She was already a famous face, had won a National Award. So yes, there were photograph seekers which troubled her as she asked protesters, "Have you come here to show solidarity with the victims or to take photographs with celebrities?"
That was Kangana Ranaut, much admired, much bashed up too, in the ensuing years. "There was so much anger inside me," she relates. "My friend Ashish Choudhary (actor) had lost his sister and brother-in-law in the attack and I took it personally. It affected me for days. I was so lost, helpless, I was angry for a week. So I joined the protest, I felt I had to do something."
But, "it was misguided passion", she accepts. "I had no one to advise me. I realised later that joining a protest march was not going to make a difference. As a celebrity, you can contribute in so many ways, people listen to you, the media listens to you, you can request the government too."
And she has been doing just that. Using her voice constructively. "I have always been vocal about situations and issues. I am a nationalist, I care about the environment; I always put myself out there."
She also puts her money where her mouth is. Last year, this young lady quietly put away a percentage of her earnings "for trees".
Aware that there'll always be a handful who'll punch her regardless of the issue she's raising, Kangana quips engagingly, "My style may be a little raw. But don't throw the baby with the bath water."
Having watched her closely since her Gangster debut 14 years ago, I know that I myself have not always rooted for Kangana. Films like Simran and Judgmental Hai Kya, for instance, didn't work for me.
But she has begun 2020 with two achievements that have me batting for her lustily. One is the Padma Shri that has been conferred on her. To the minority who protest that she got it too prematurely, she asks perkily, "I started working at age 17. So at 32, surely it's not too early? Age doesn't have anything to do with it."
Just by the way, Kangana was in line for the Padma Shri way back in 2016 too. "I was very close to getting. Pata chal jata hai... you get to know that you were considered," she says briefly. "But because of a conspiracy against me, a controversy with a co-star (Hrithik shall remain unnamed), I didn't get it in 2016. I think Priyanka Chopra got the Padma Shri that year."
Her second achievement has been the perfectly enacted role of Jaya Nigam, the comeback mom; the kabaddi player of Panga whose determination was an echo of Kangana's own, in a world that wasn't always kind to her. As for Panga's imperfect box-office collections, she rues, "It was a classic case of a wrong release. We didn't expect Tanhaji to hold on so strongly in its third week." And Panga got inconvenient show timings too.
A little bird (not Kangana) whispered to me that director Ashwiny Tiwari had pleaded with the producers to hold on and not release Panga last week. But the studio had been cockily confident of making the film run in the theatres.
It did make its money on the table when the digital streaming rights fetched Panga over Rs 26 crore, its cost of production. "It has made money but who the audience is, I can't say. Streaming has changed the audience," notes Kangana.
She also thinks aloud, "I should do theatre-friendly films and stay away from 'concept films' for a while. These films worked for me as an actor. They didn't as a superstar. And I know I can pull off big commercial films on my own steam."
For that flawless act of kabaddi mom, for a well-earned Padma Shri and for being a woman unafraid to wade in however daunting the tide, congratulations.
Bharathi S. Pradhan is a senior journalist and author